March 15, 2022
Freaky Fast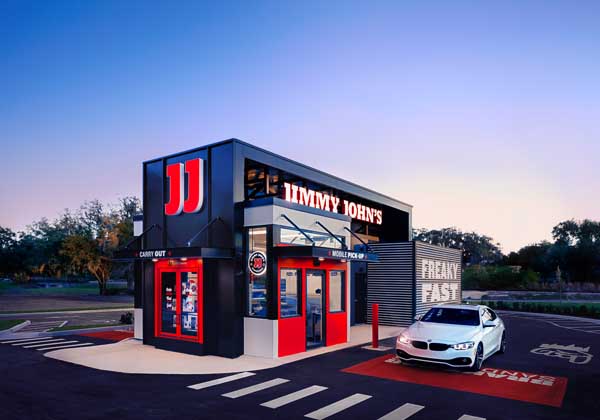 Long before COVID changed the rules, chain restaurants were exploring drive-thru only restaurants. The advent of food delivery and online ordering pushed eateries to consider making it all mobile for consumers.
Experience agency ChangeUp designed and delivered a new concept for Jimmy John's located in Bartow, Florida. This drive-thru only structure is modular, and was built and moved to the site.  It has two dedicated drive-thru lanes, one traditional and the other for online and mobile orders. plus carryout lockers for a true contactless delivery. The exterior of this prototype serves as a brand billboard as well to show that Jimmy John's can look as good as it tastes.
You can view all the images here.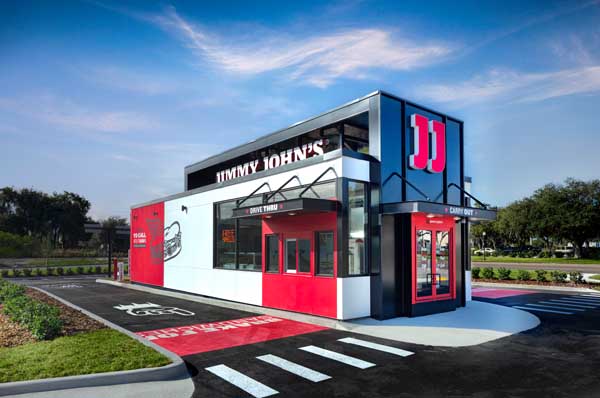 Photographing exteriors can be a bit tricky.  I don't believe I've ever photographed a site where everything was exactly as planned.  Tricky weather, dirty parking lots, lack of greenery etc. all contribute to these issues.  But even the building itself could have issues.  Lights being out, signage not working, broken windows are among main issues, although there are many more.  I've even had an exterior that was mainly plywood as a car had driven though the front of the building a few days before.  Luckily, we have Photoshop….our unsung hero of the exterior.