February 15, 2022
Same Sheetz Different Decade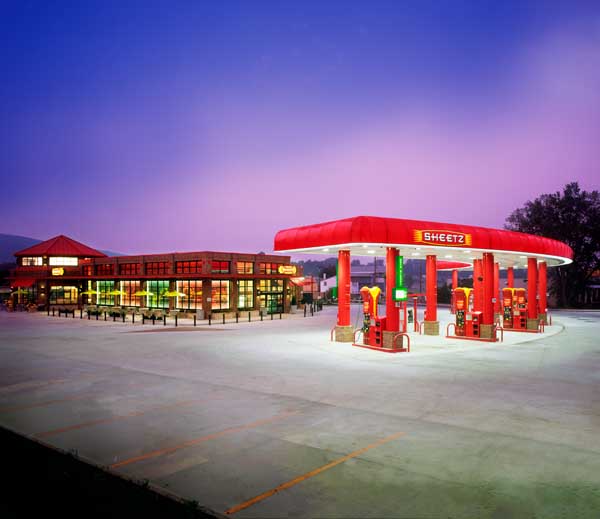 For my Midwestern and specifically Ohio clients, The Sheetz expansion has been fast and furious. 
Rewind back to 2004, Chute Gerdeman designed the new Sheetz prototype in Altoona, PA. The updated interior featured a new MTO food feature. 
Made To Order food, from a kiosk is something we do effortlessly (most of the time) anymore. The exterior remains nearly unchanged, the interiors with some minor tweaks still has the same look and feel.  It is always great to see a well designed space stand the test of time. Kudos to Eric Daniel and the CG team that executed it as I frequent them on shoots when we drive east.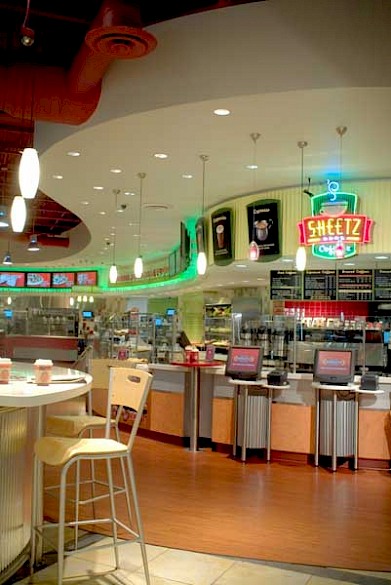 This project was special to me because it was my first hybrid shoot. Most interiors were shot digital, while the exteriors were captured with my 4x5 view camera on film.To my knowledge this is the last store exterior I ever shot on film. It doesn't seem that long ago, but it is amazing how far cameras and retouching has come since then!