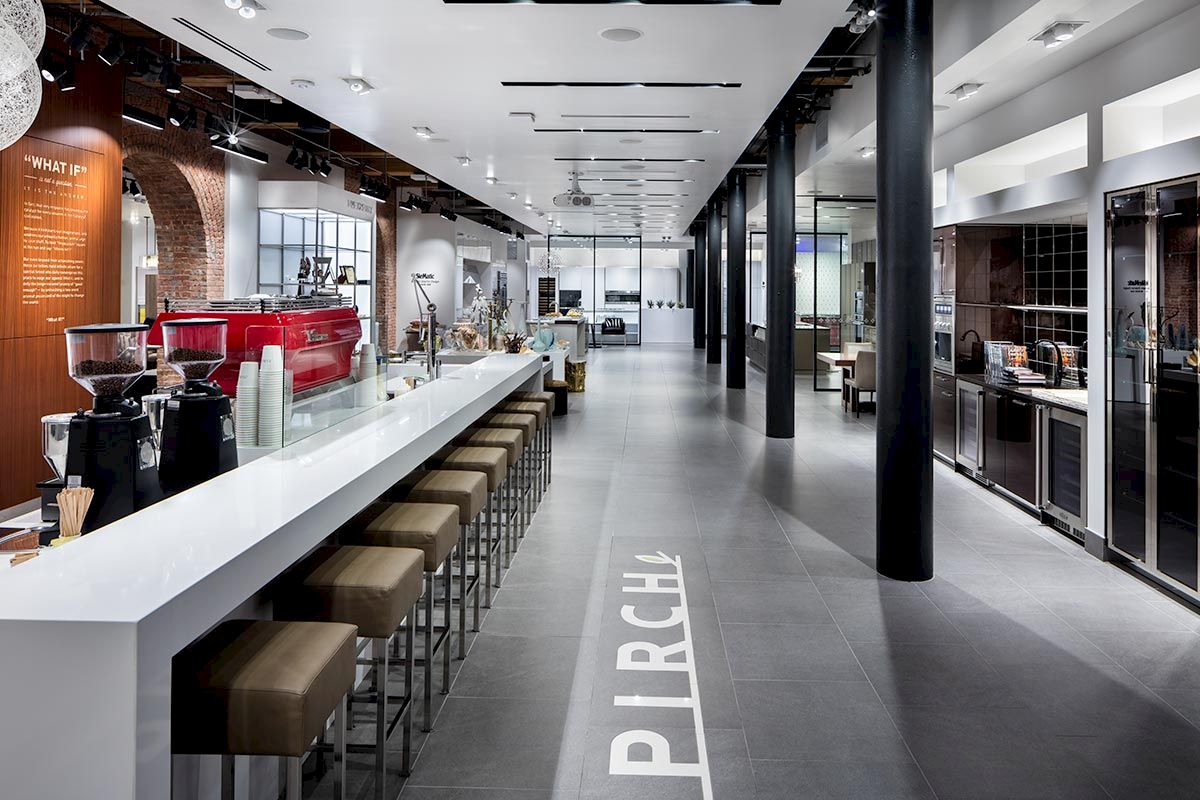 This SoHo showroom is multi-sensory, encouraging consumers to dream about how they want to live. Luxury bath, kitchen and patio vignettes are all functional, letting customers test drive and compare premium brand appliances and fixtures. Pirch revolutionized the way people shop for appliances for their homes. The sales staff is product knowledgable and helpful. Conference rooms are within the space, keeping the inspiration and planning close to the showroom's vignettes. Delivery, installation and service aren't outsourced, Trained Pirch employees do it all.  Fitch designed these vignettes to educate and inspire customers to Live Joyfully, the last two words of the company manifesto.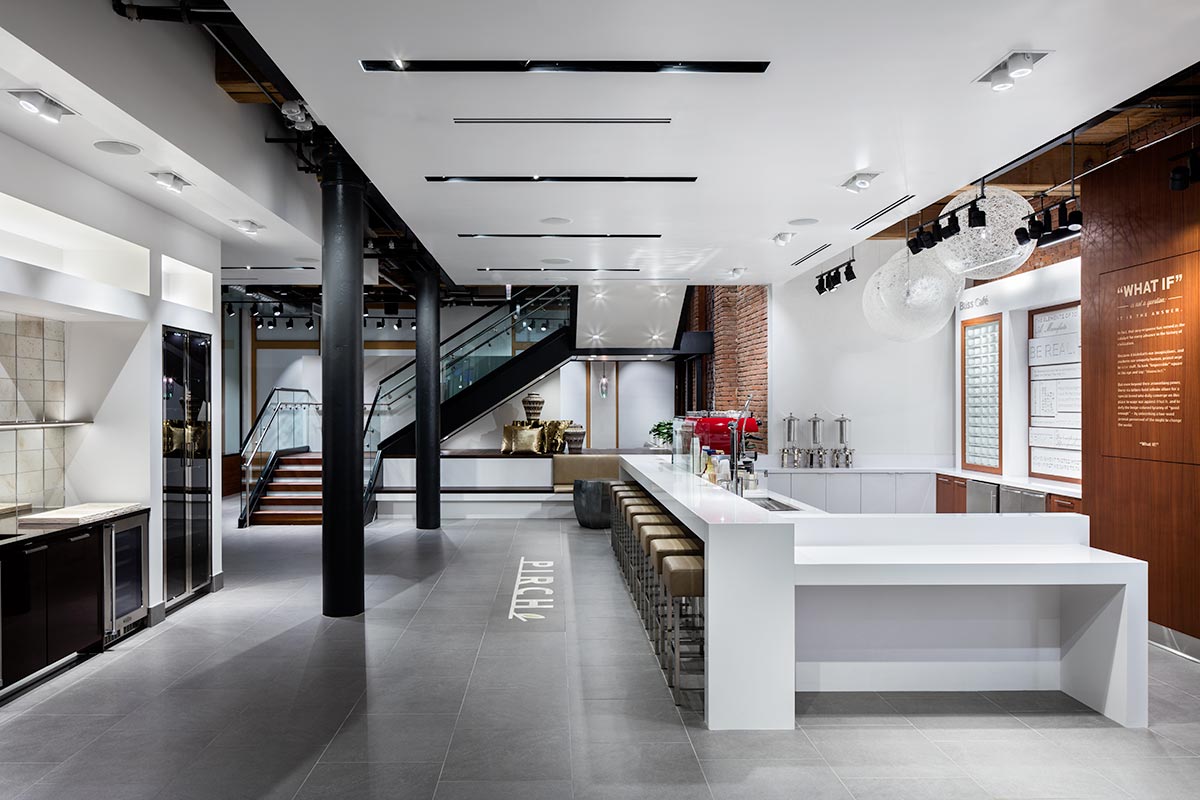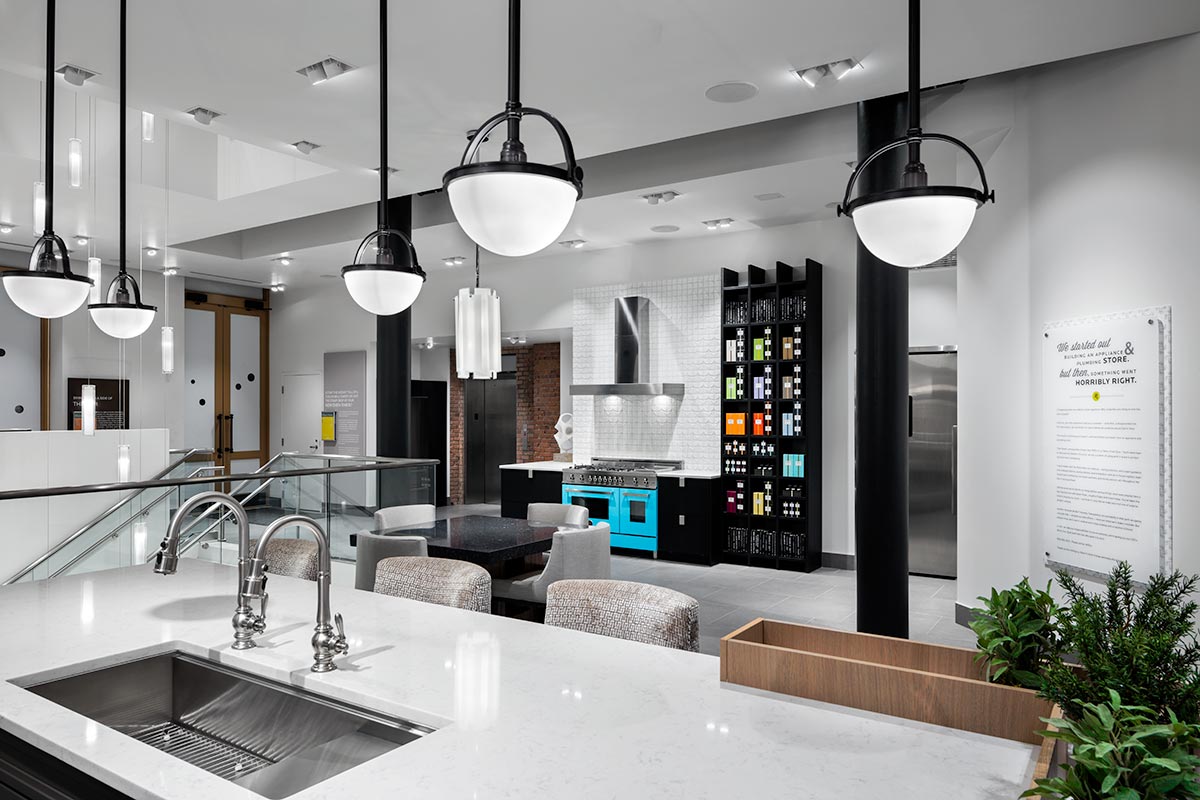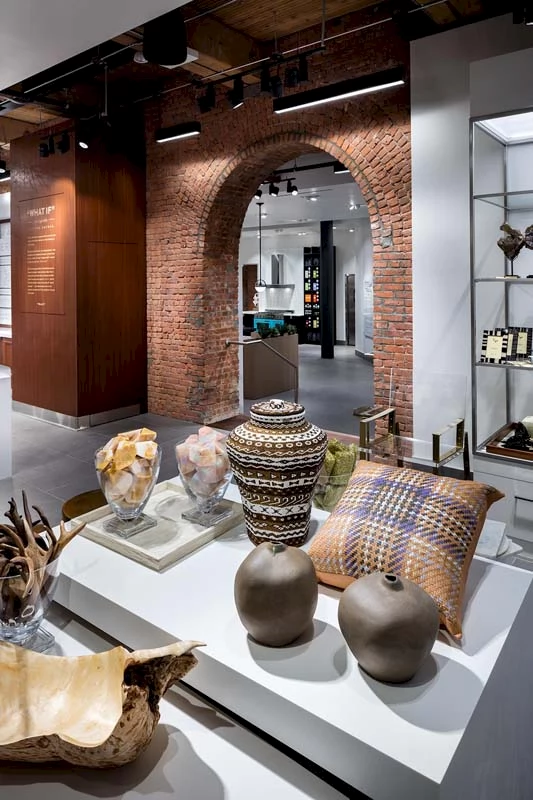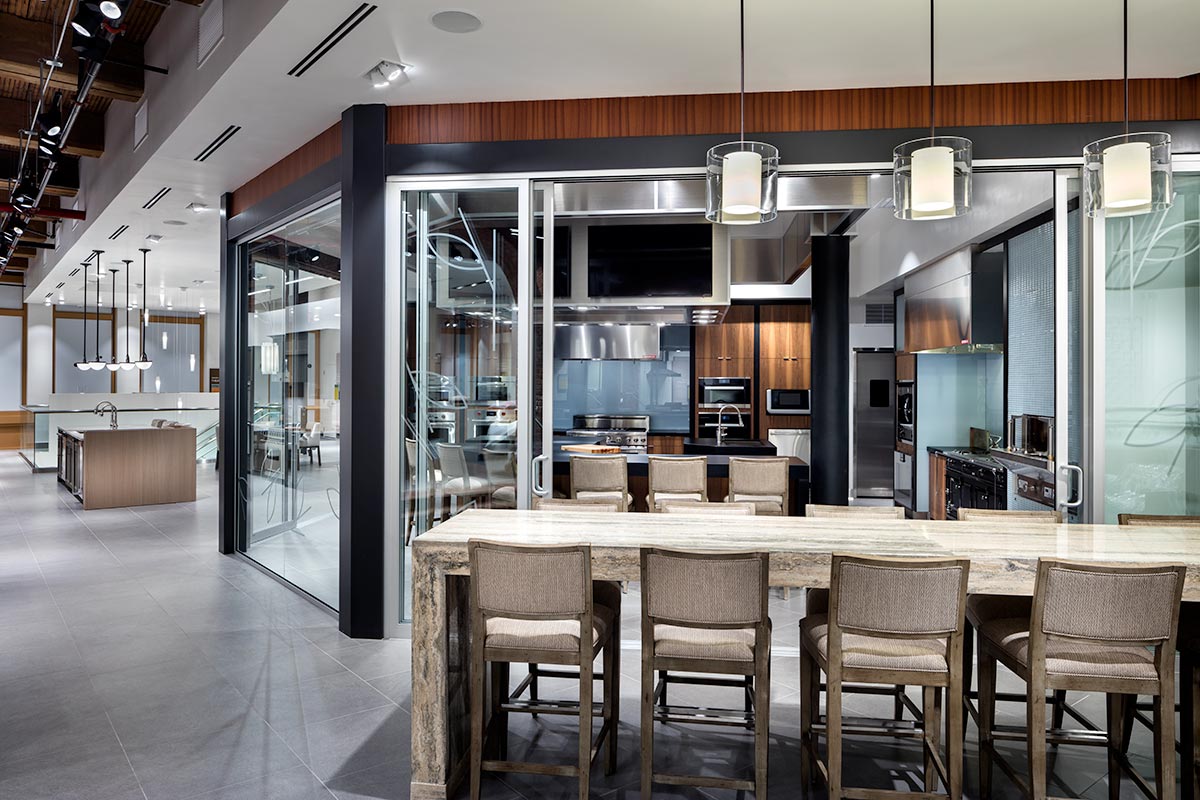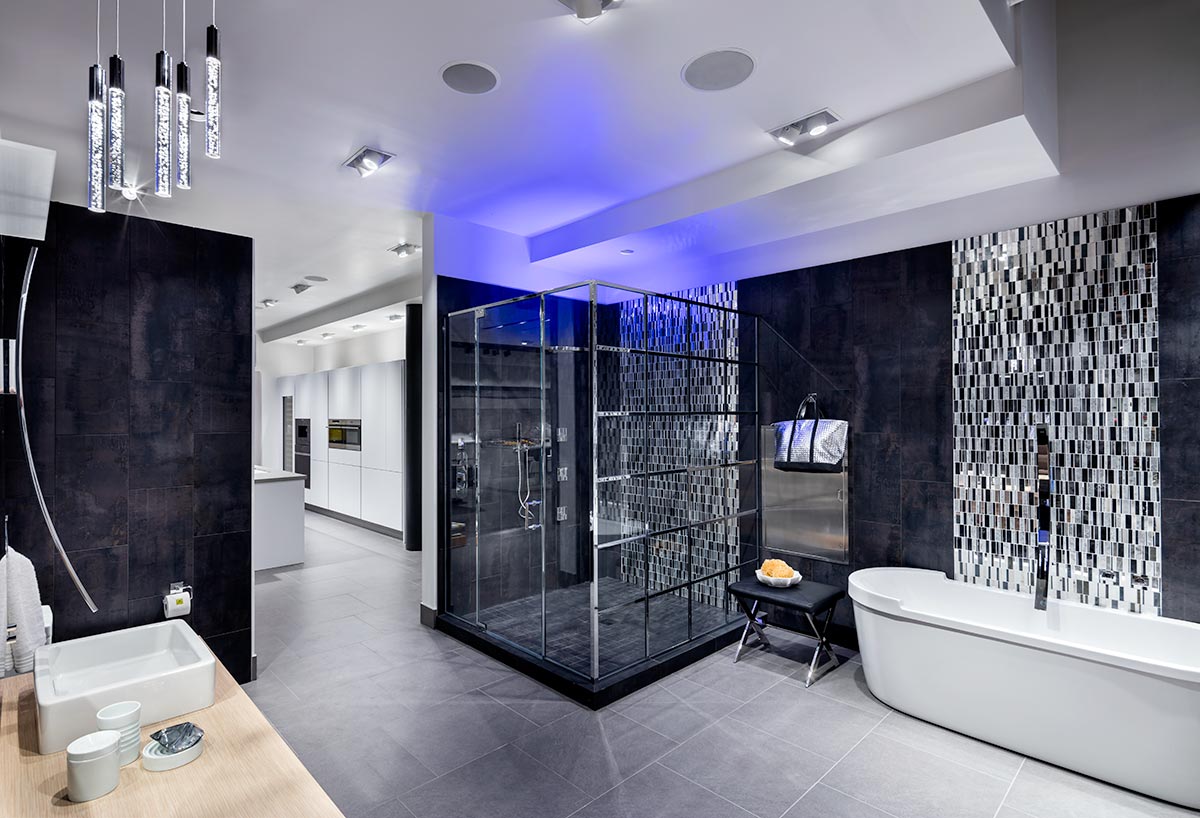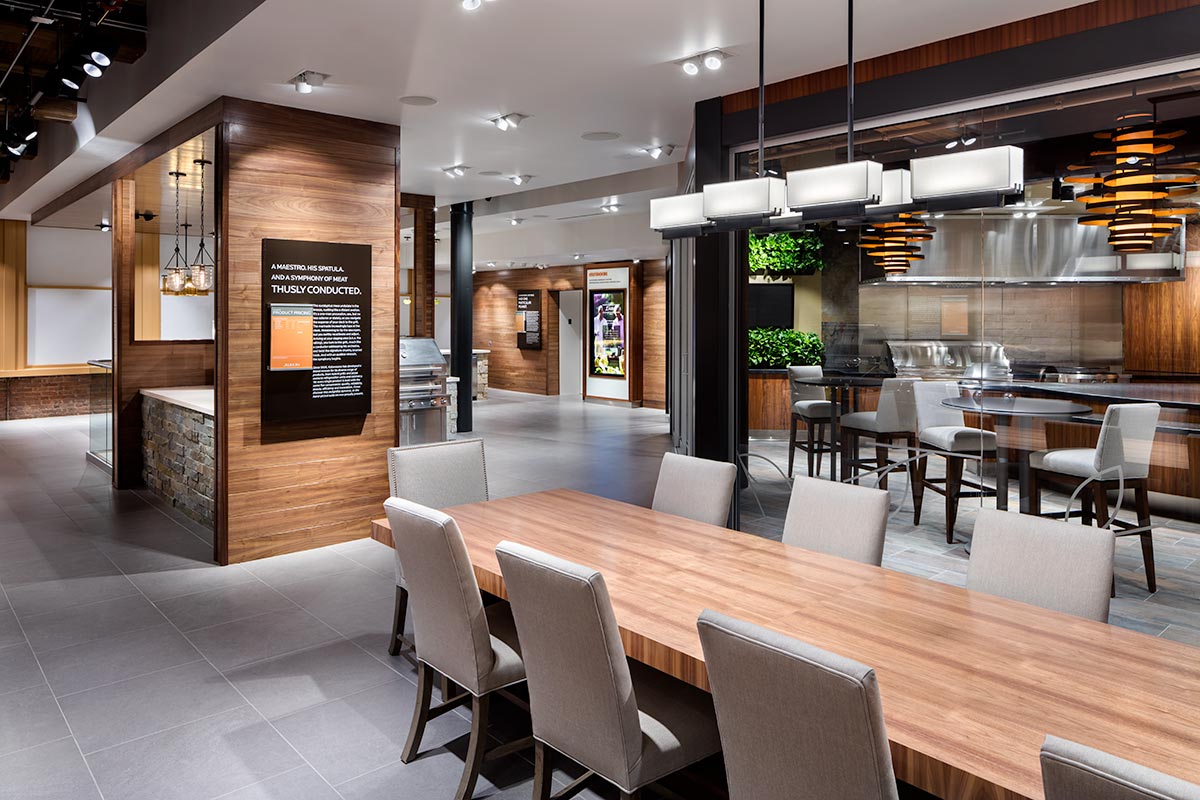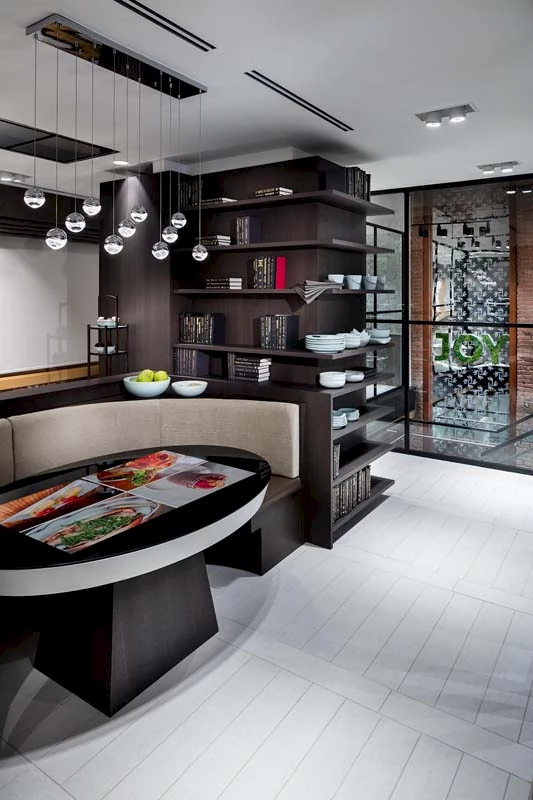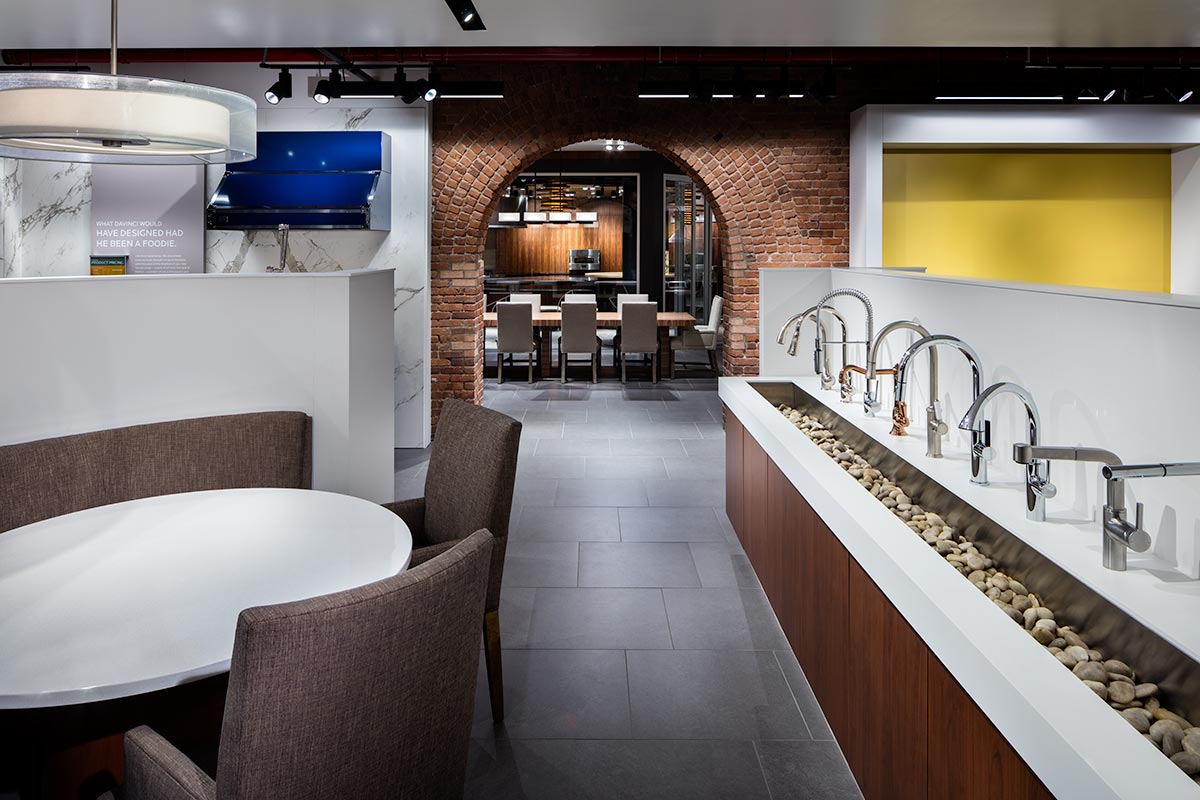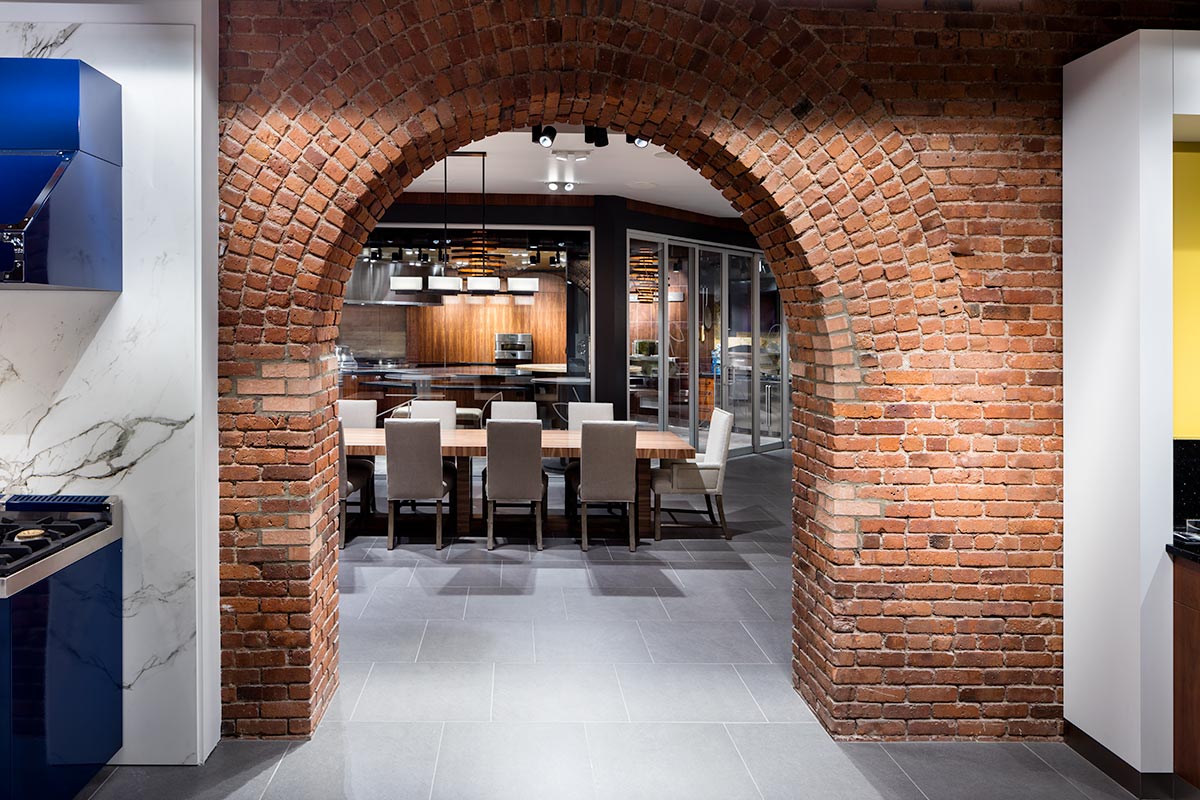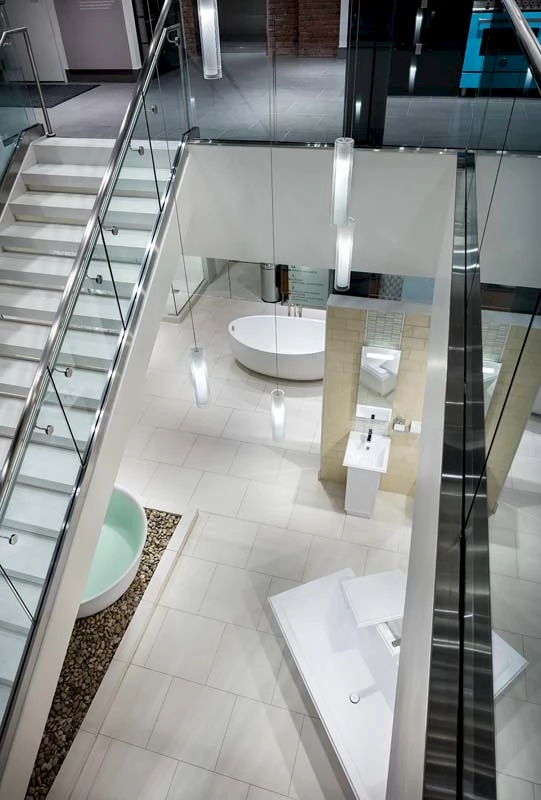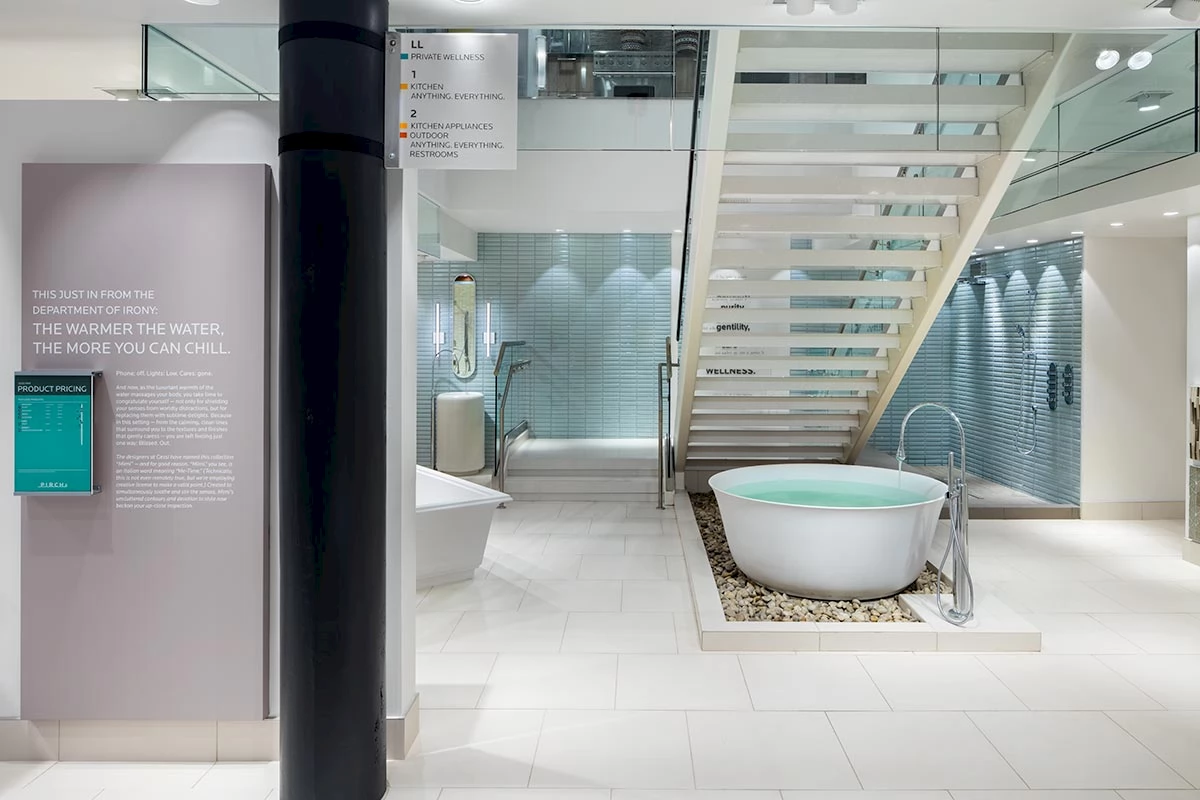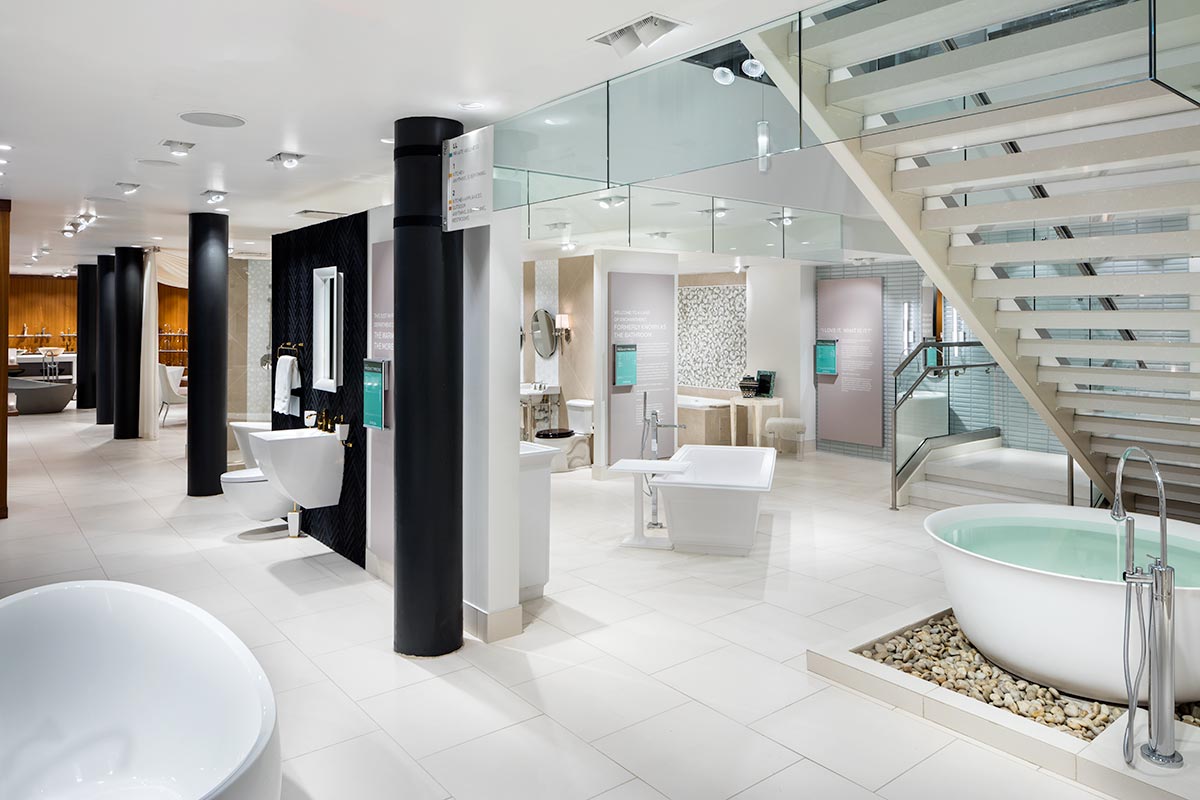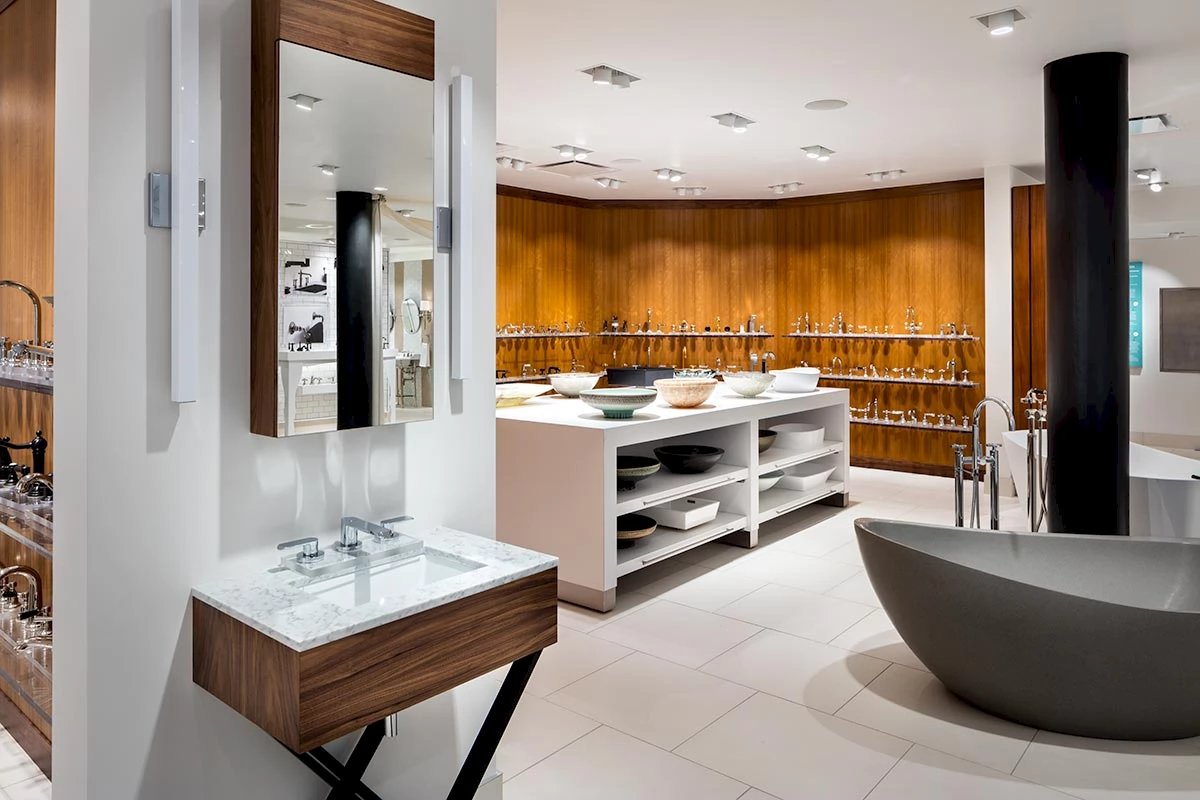 Why I share this project...
All the Pirch showrooms are unique and the attention to detail in each vignette is amazing. The customer path, room styling and lighting are incorporated into the SoHo architecture perfectly. The wall graphics aren't just informative-they are inspirational.