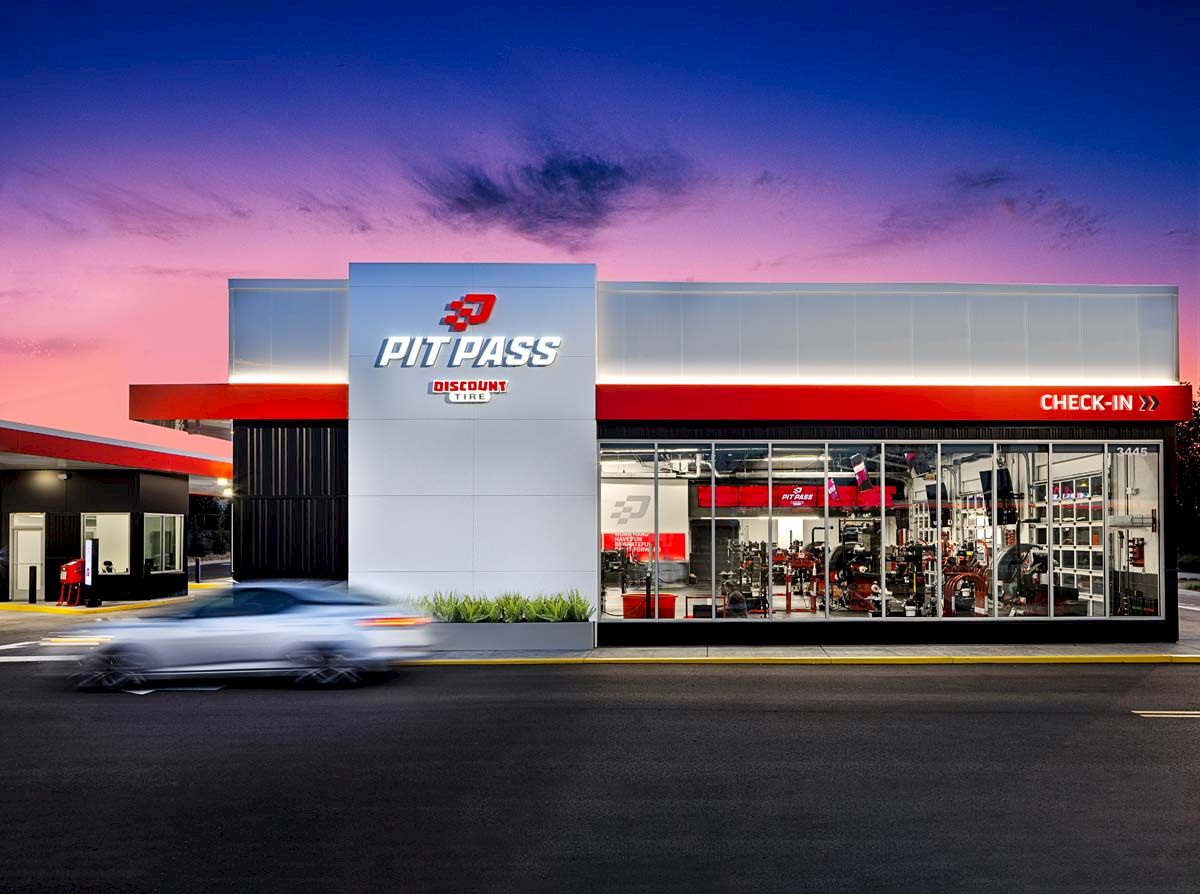 Designed by ChangeUp, Pit Pass is a new Discount Tire concept designed to integrate mobile bookings and online ordering with embedded tire scanners and faster tire services.  
Customers drive thru a covered canopy where they are greeted by an employee.  There the latest technologies are used to guide the consumer to their complete services, all the while allowing drivers to stay inside their vehicles.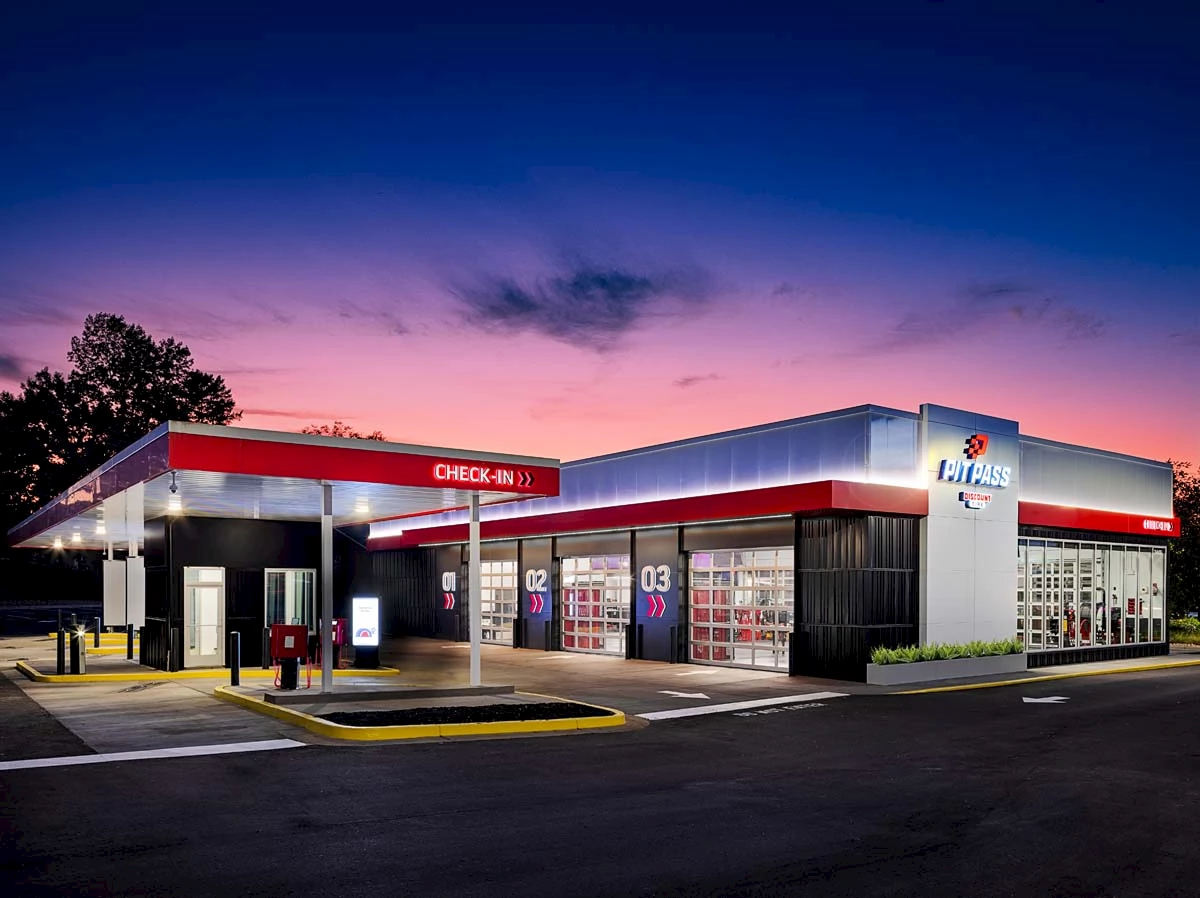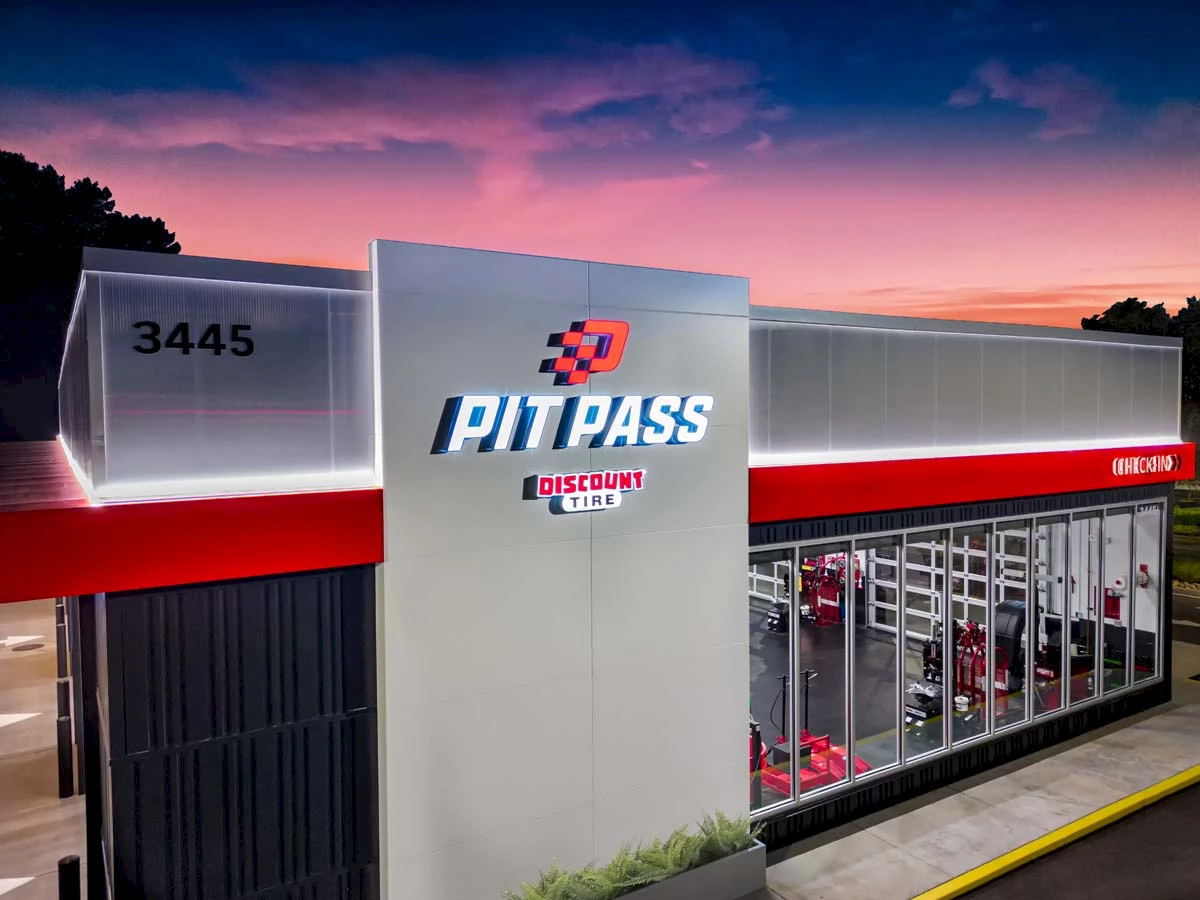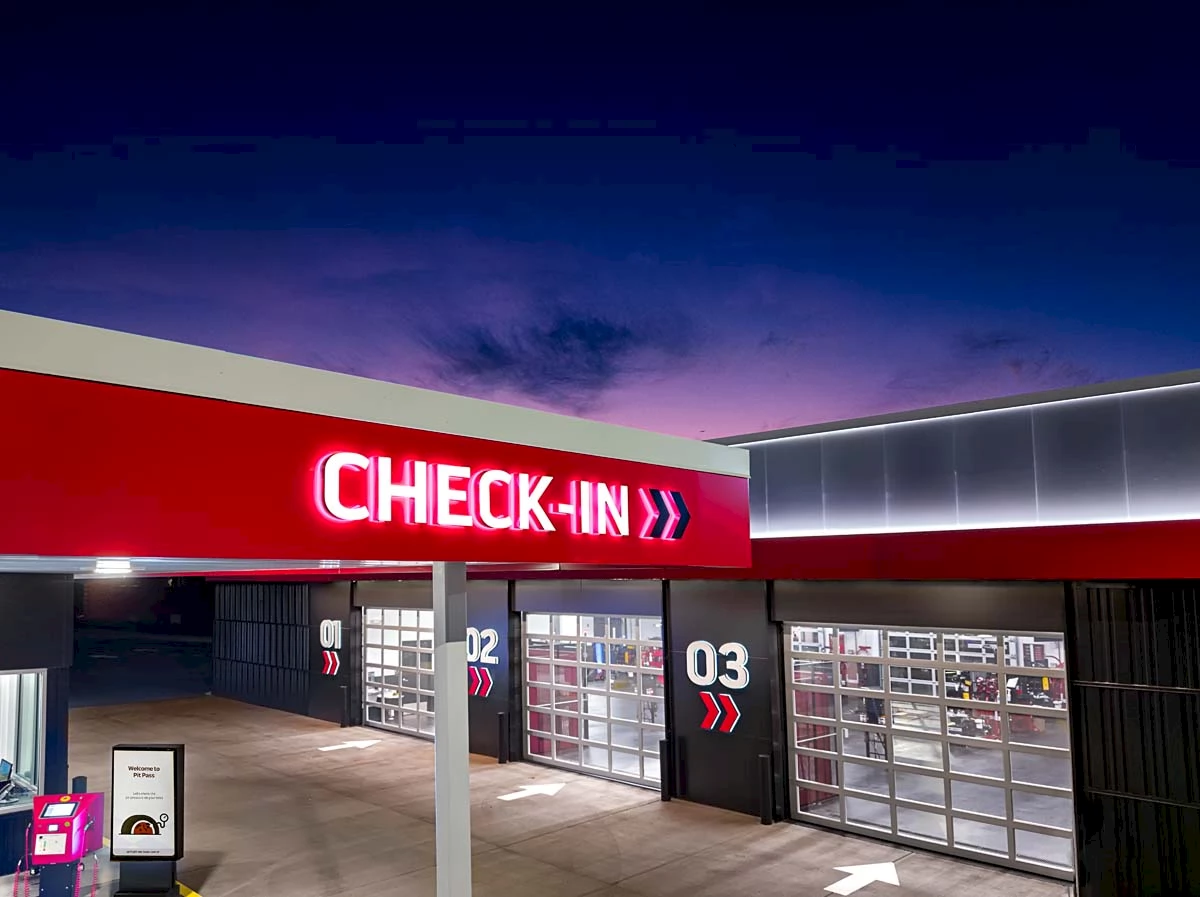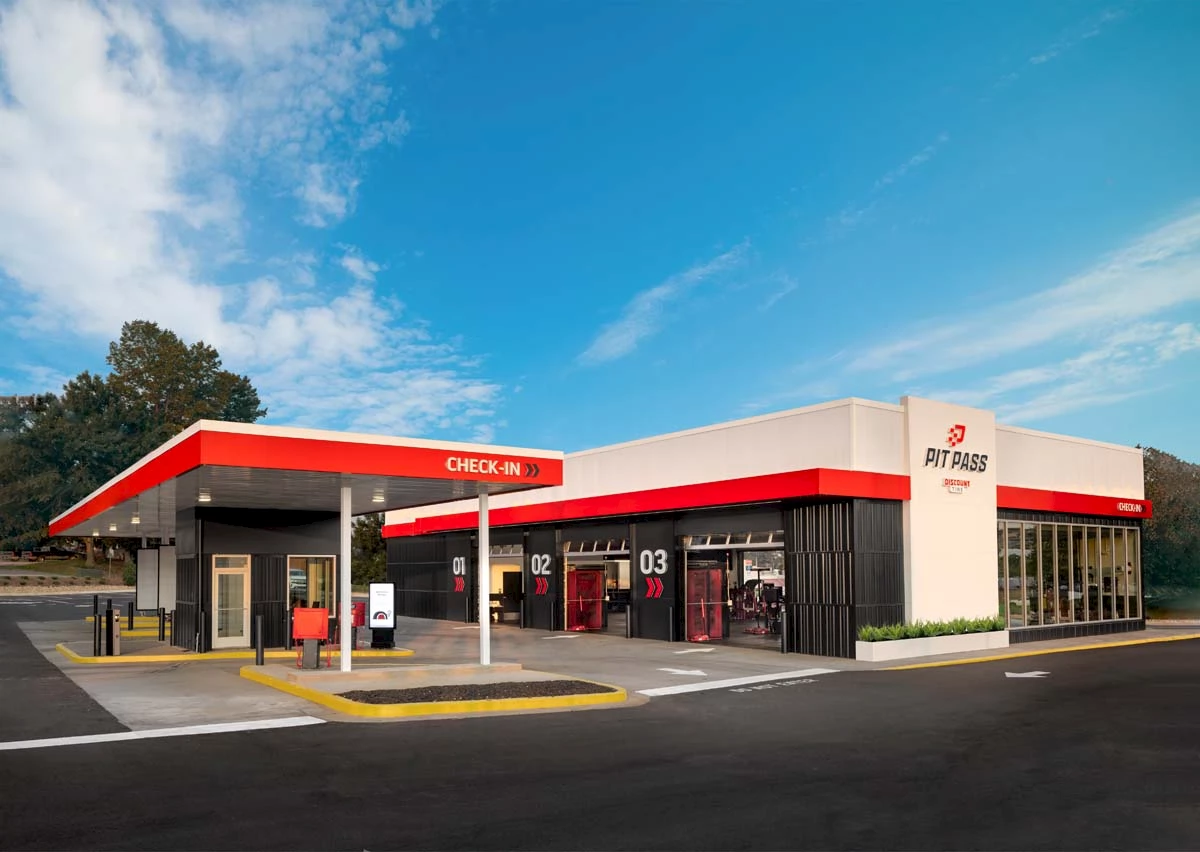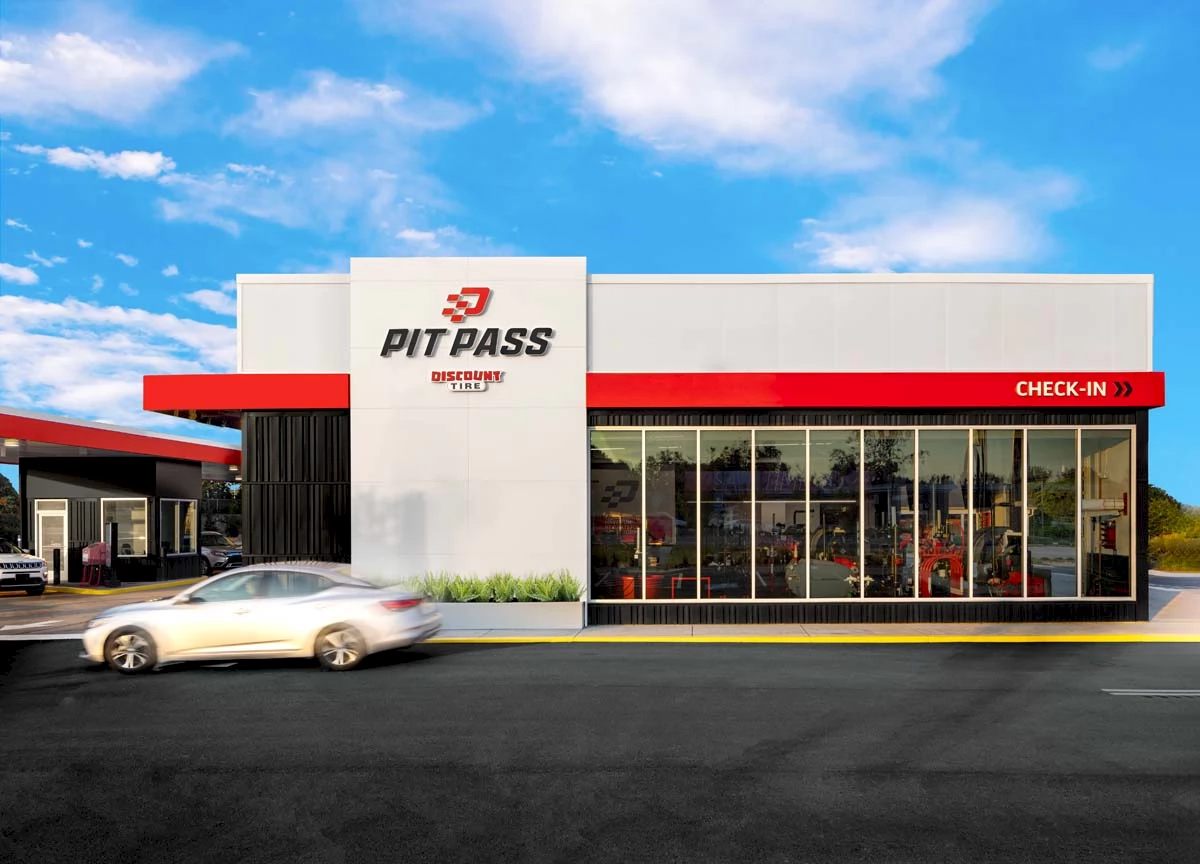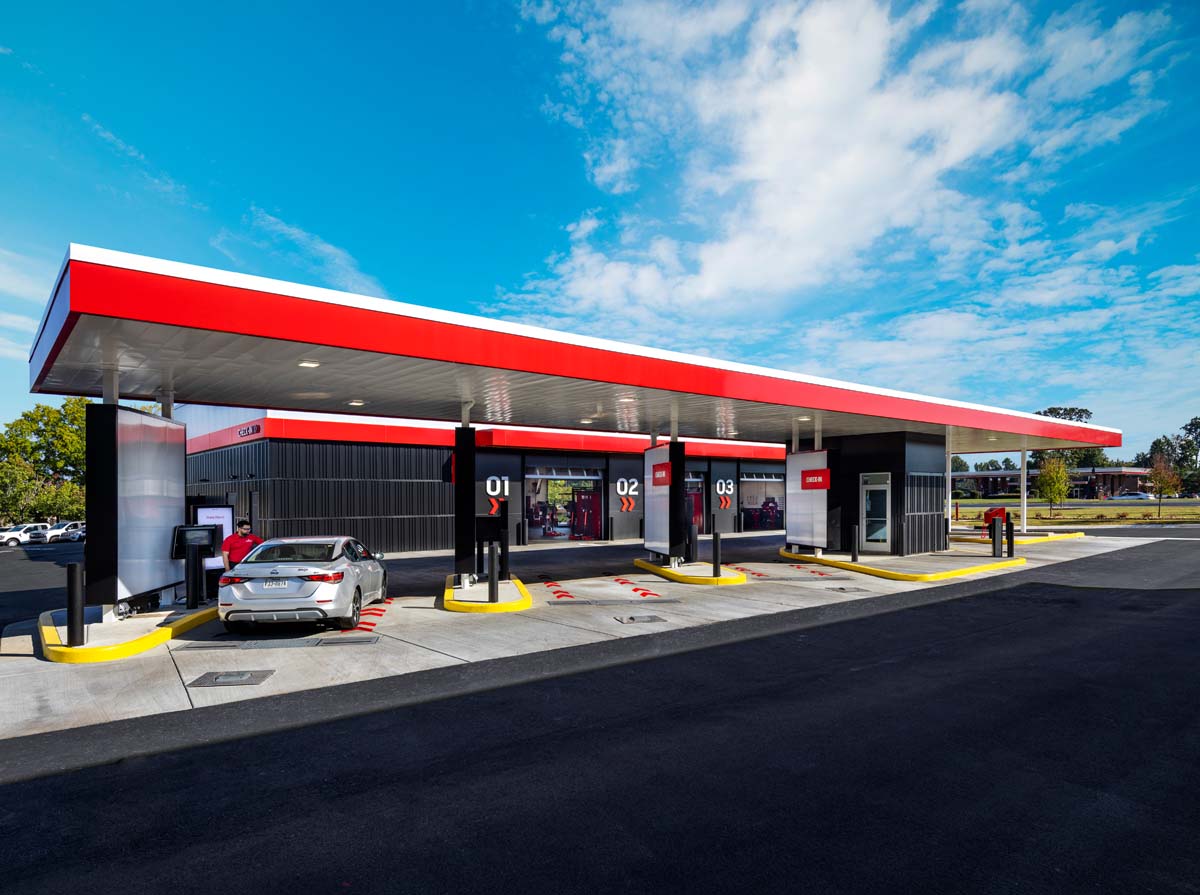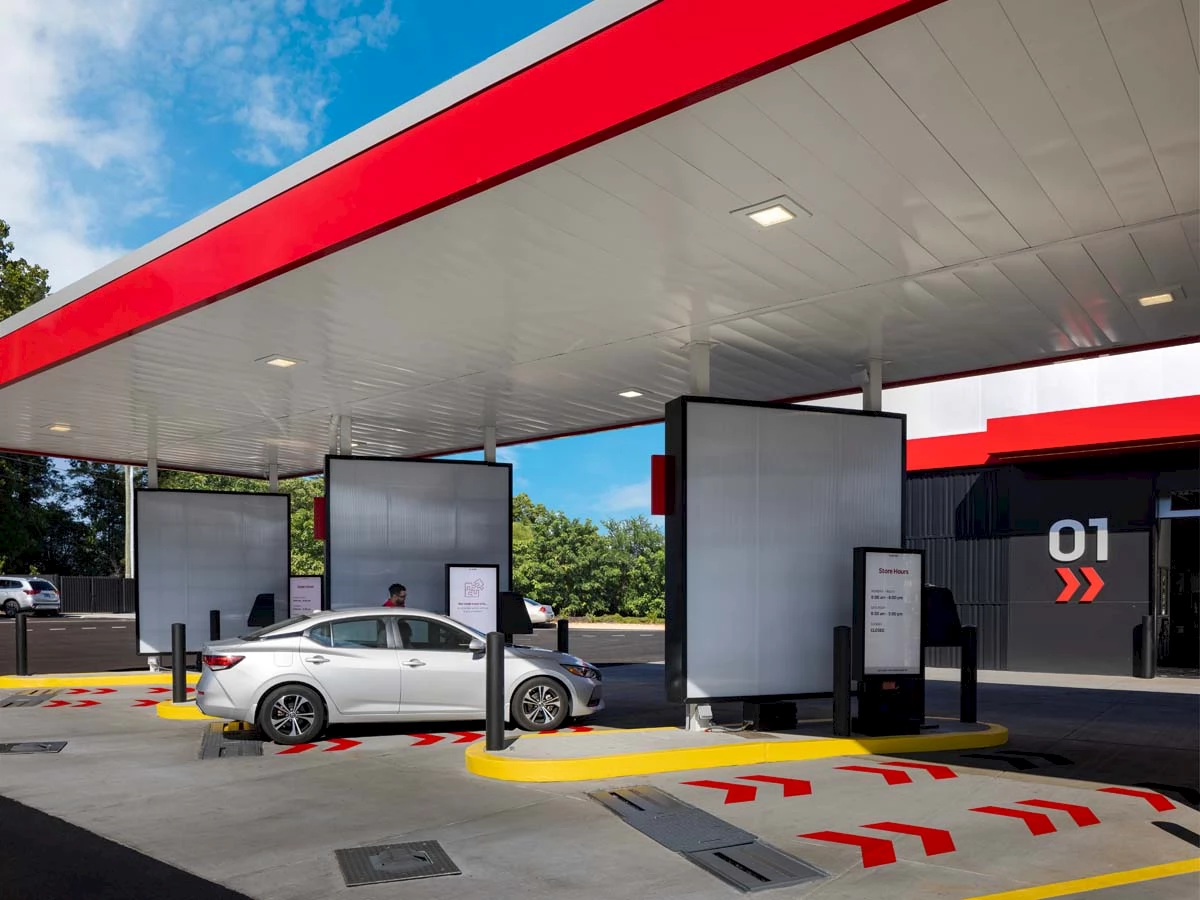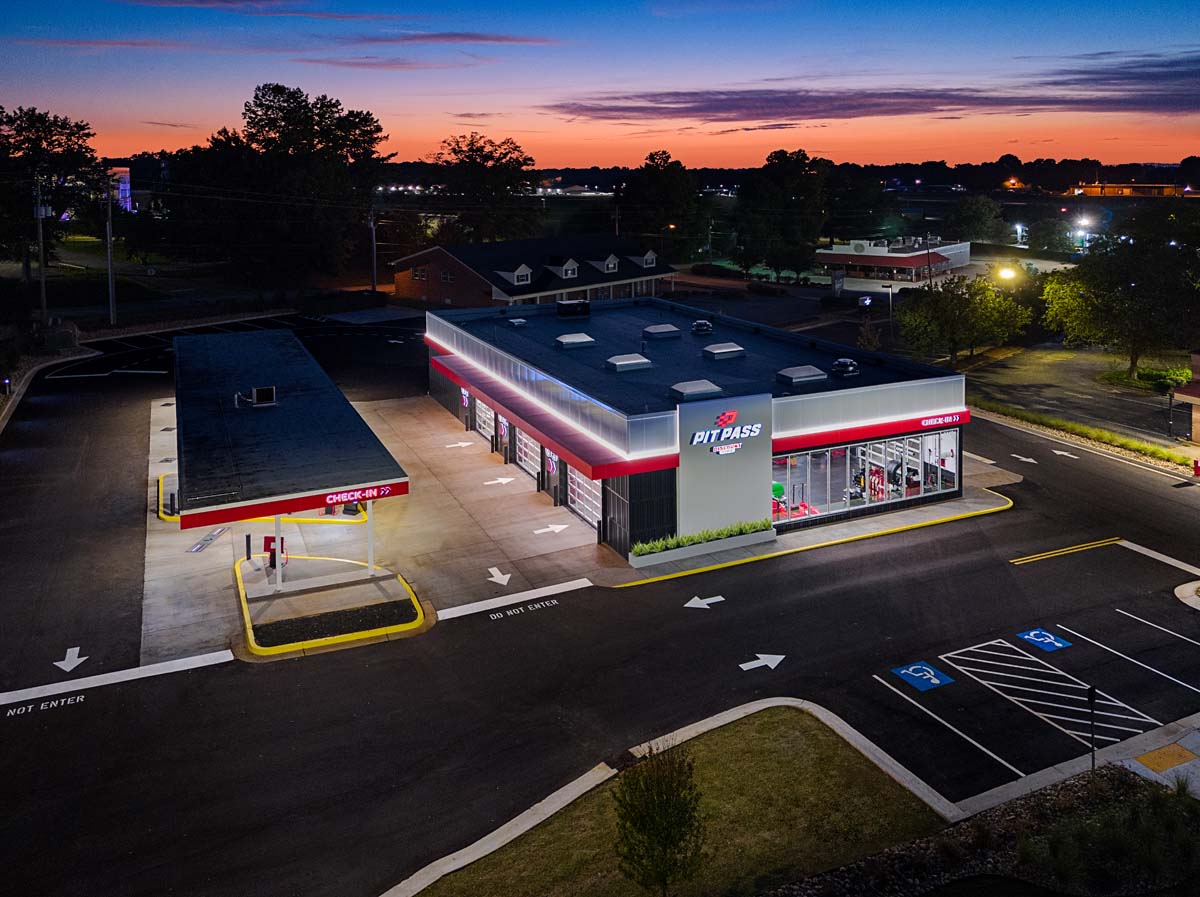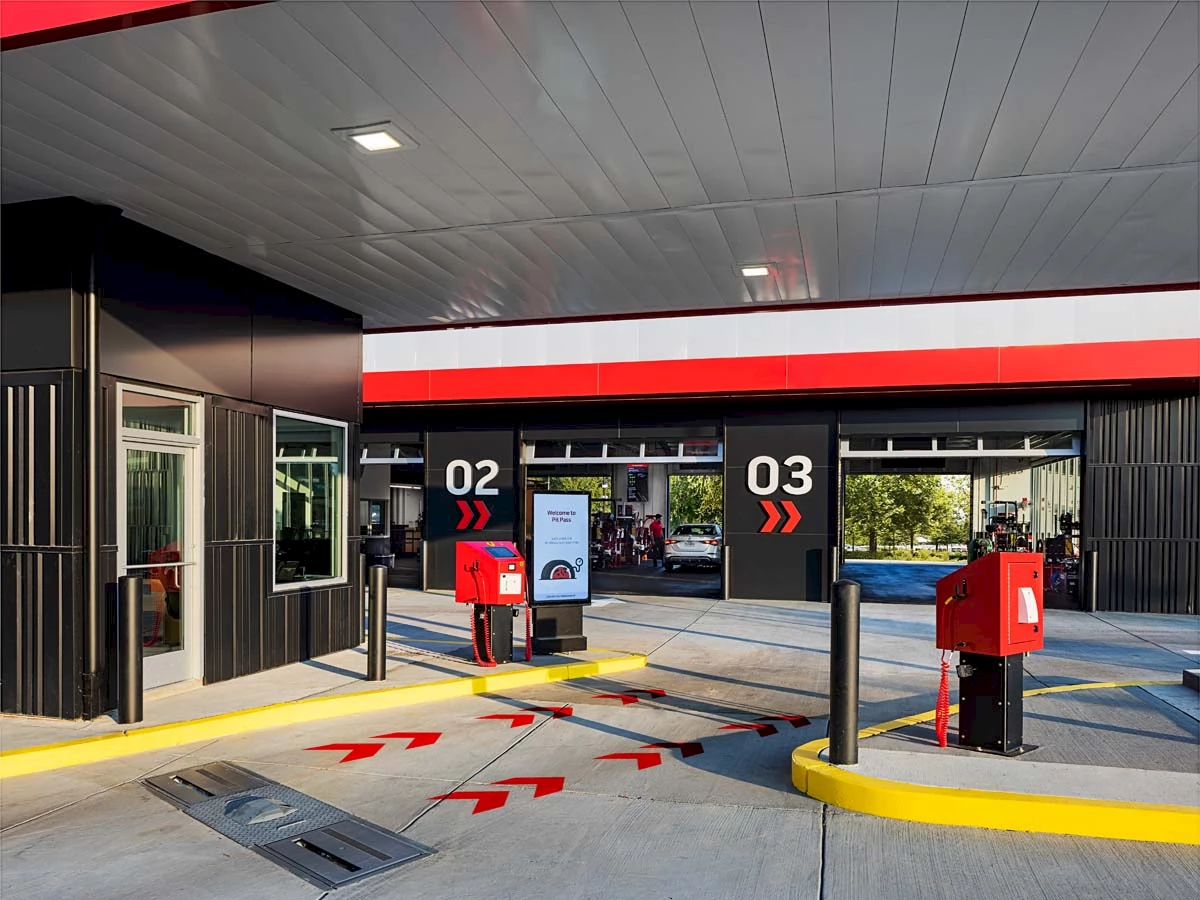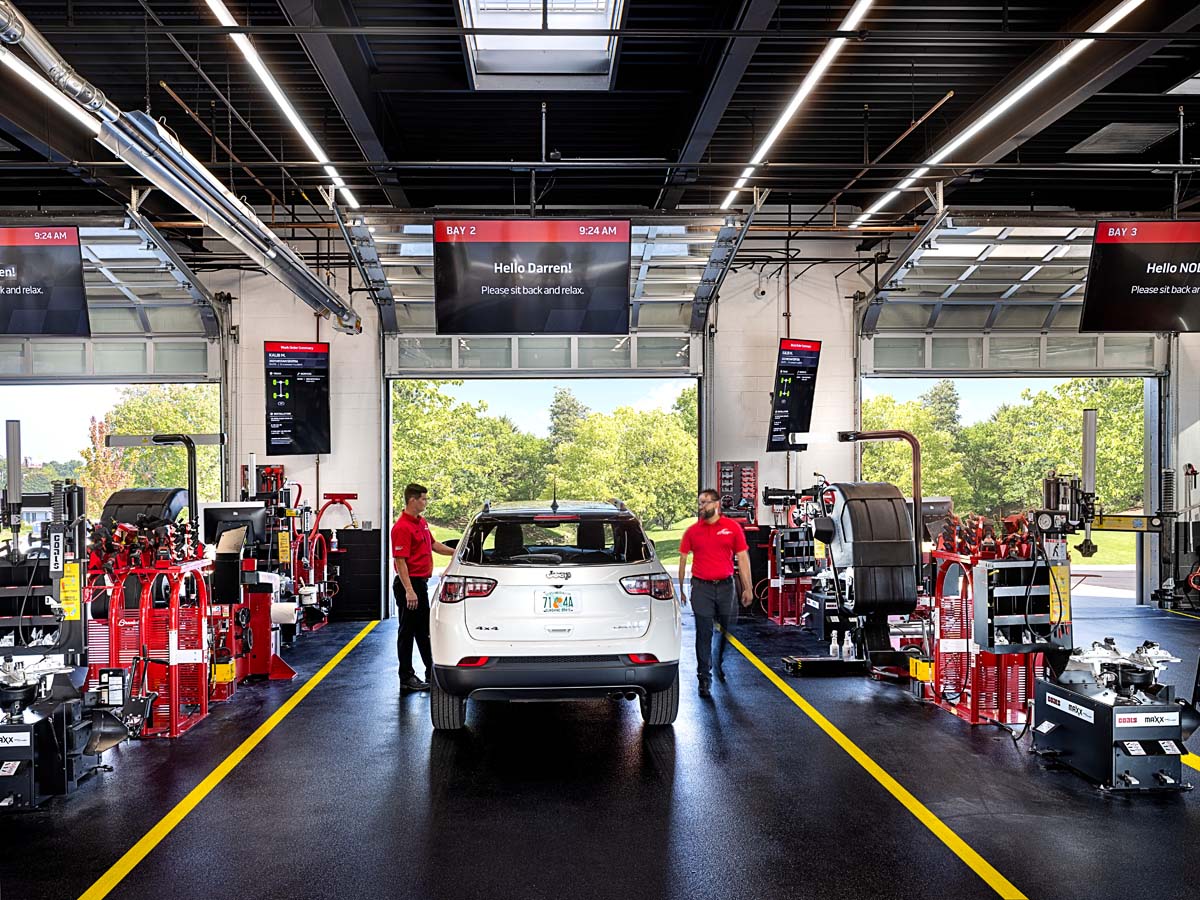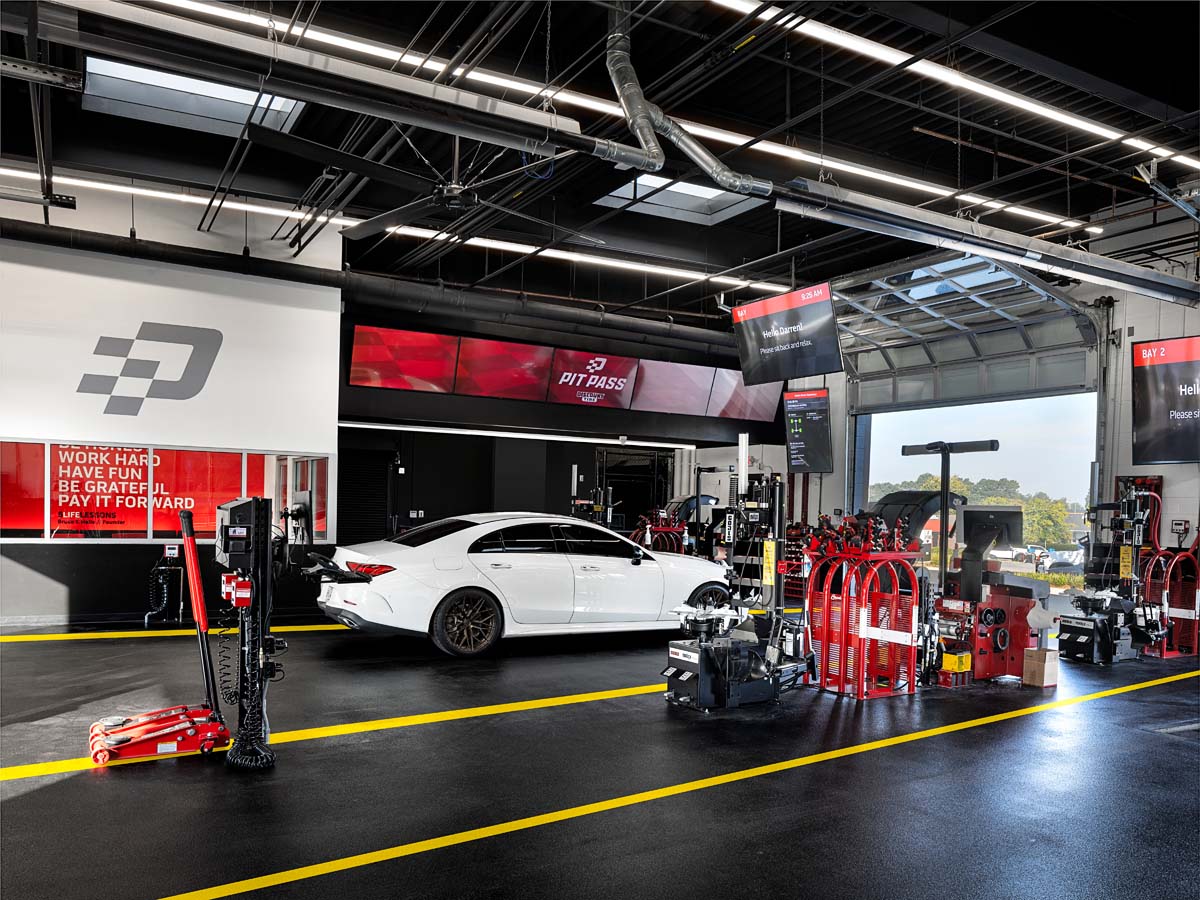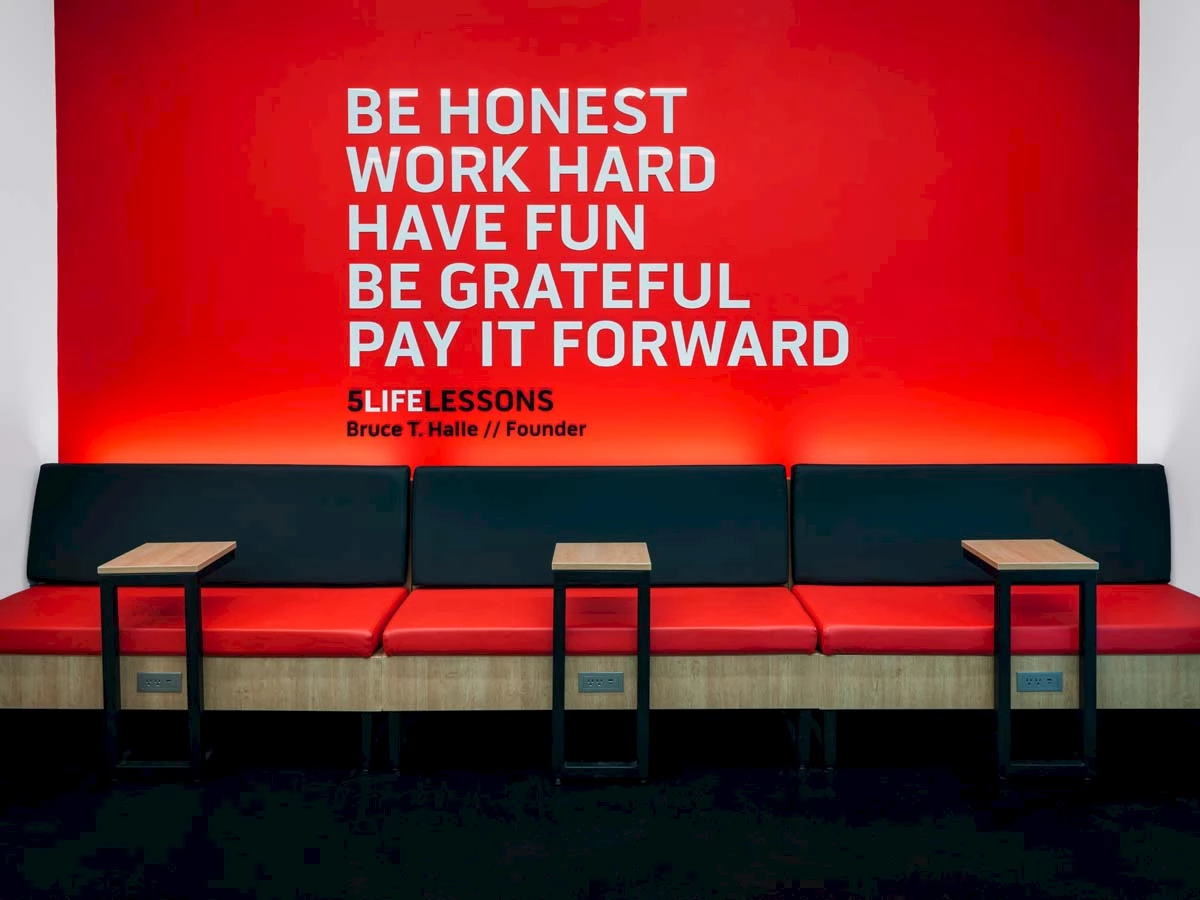 I enjoy this project as it's the first that I was able to use drone imagery. The night lighting was beautifully done and was coupled with a beautiful sunset as well as a nice day sky.