January 9, 2012
NRF's Big Show-Big News!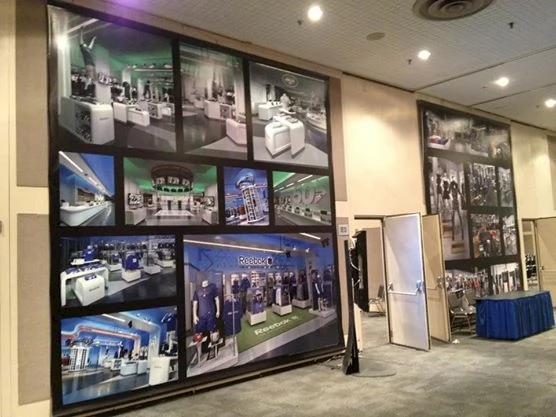 Sorry this reads so much like a press release…but it is! Very exciting news and I'm very proud to have been asked to display.
Award-winning photographer Mark A. Steele has been selected to exhibit dozens of his images documenting leading retail concepts at the 2012 annual convention of the National Retail Federation (NRF).
NRF will present its first-ever photography exhibit — "Documenting Retail Design" – during its annual trade show taking place January 16 and 17 at the Jacob K. Javits Convention Center in New York City. The exhibit consists of Steele's images that creatively capture retail design projects that have opened over the past five years. Projects range from department and specialty stores as well as brand concepts.
"Retailers can learn about current trends and how other retailers are realizing their visions and investments for new stores, exciting prototypes and successful renovations that connect with customers," says Dan Butler, NRF's vice president of merchandising and retail operations. "Because the photos are taken near the grand opening of most projects, we are able to show and share how retailers look at those moments right before the doors are unlocked and the customers come in."
A longtime contributor to major retail trade magazines, Steele's photographs have been used in publicity and marketing campaigns, books, magazines, journals and annual reports. Retailers and brands have also used his images to impress Wall Street investors, mall developers, leasing agents and franchisees.
Longtime client Christian Davies, executive creative director, Americas, for FITCH, a Columbus, Ohio-based global design and strategy firm explains, "Mark's images tell the stories behind the work we do. I tend to like telling my own stories and I'm picky about how they are told, so it takes a lot for me to turn over that responsibility. But he's never let me down." FITCH has worked with Steele for more than 15 years documenting the firm's innovative retail design for brands such as Chrysler, Nickelodeon, Harley Davidson, Sports Authority and Timberland, among others.
The world's retailers and strategic partners gather annually at Retail's BIG Show to share ideas, make connections, embrace technology and drive the industry forward. Last year, the event drew some 22,000 from 82 countries, who gathered to see the best and the brightest in retail speak on a broad range of issues facing the retail industry and to see the nation's largest retail technology expo floor.