March 3, 2020
Belk Exterior Mansfield TX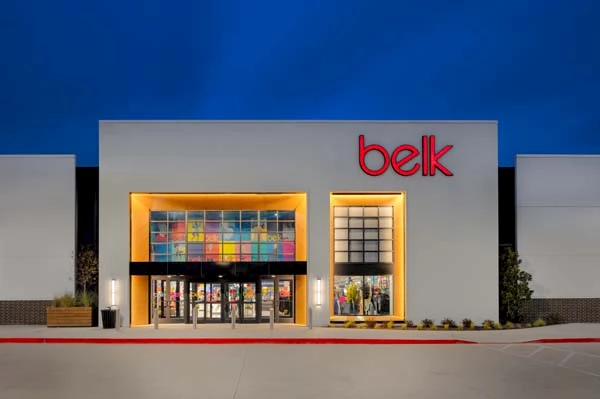 Spring is coming fast upon us and once again we start thinking about getting outdoors.  With that said I wanted to talk about exteriors, more notably a recent exterior for Belk designed by BHDP.
This particular facade is inviting shoppers with its soft golden colored wood textures, shutters and show windows.  Everything about this storefront is modern including its ability to have a color changing Belk logo.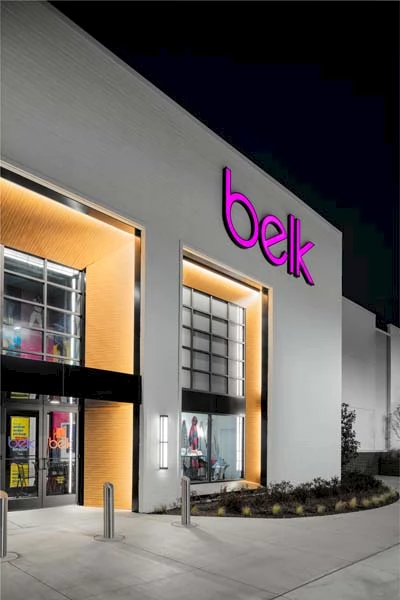 I chose to photograph this site in the early evening as the sun was setting.  This allowed a bit of natural light to fall on the building, but still have the glow of the inset lighting on the wood.  This allowed for a golden glow against the strong blue evening sky.  As a plus, evening light allows us to see into the store a bit better without the daytime reflections.  
To see a past post on exteriors, please visit here.