Scott Richardson Design
Mabel's BBQ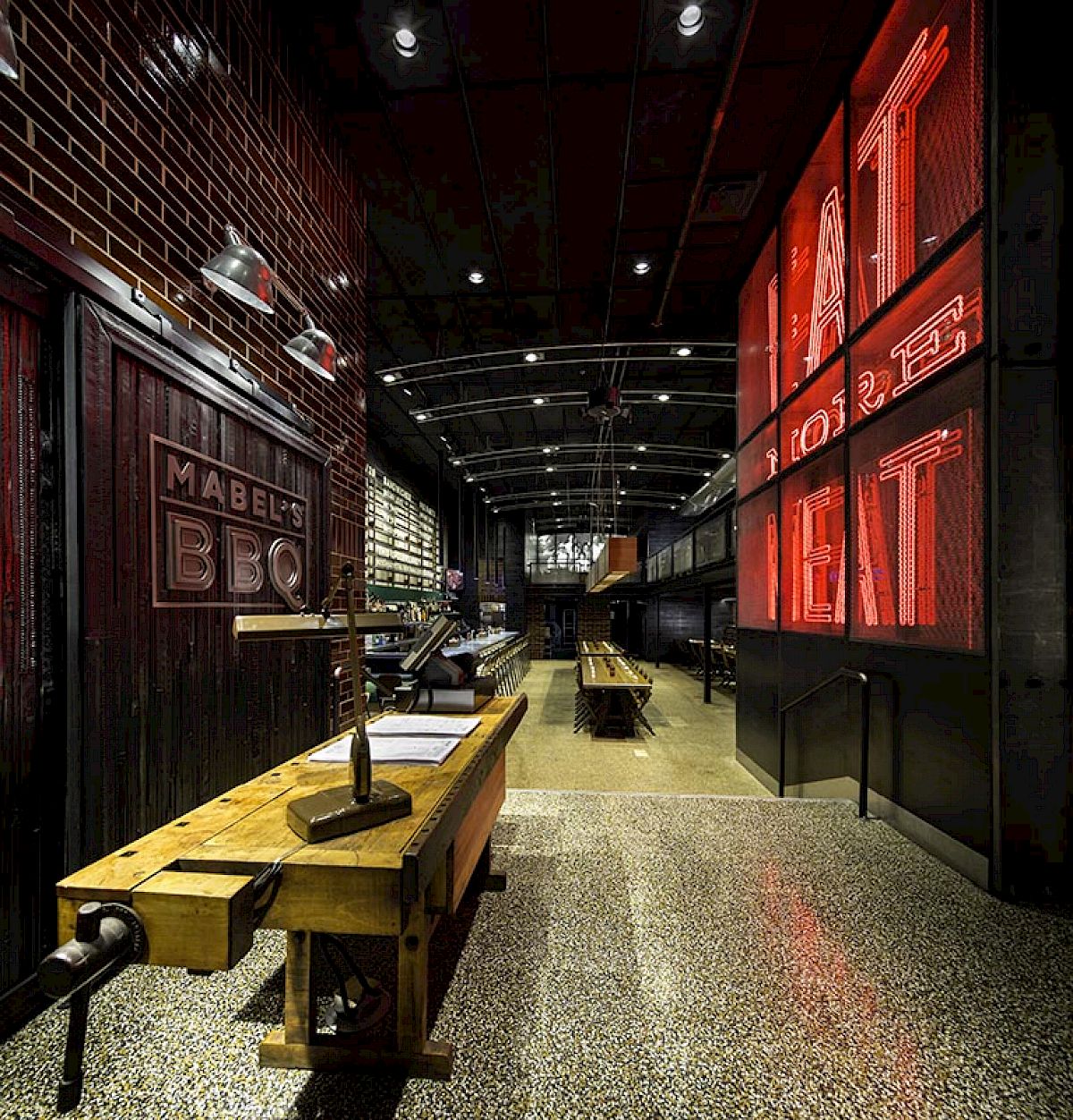 Chef Michael Symon has created a barbecue style that Cleveland can call it's own. Eastern European spices and smoking the meats over local fruitwood give Mabel's BBQ a distinct flavor. Bertman's Ballpark Mustard has been incorporated into one of Mabel's signature sauces 
Richardson Design utilized the space's arched ceilings, industrial lighting and exposed brick. The space has a traditional Cleveland West Side Market look,  evoking the feeling of a rustic smokehouse with a laid back vibe. 
Communal picnic tables blend friends and strangers together to feast on brisket, kielbasa and pork ribs and other of pig parts. Cleveland kraut and pickles along with other Eastern European inspired sides complement an amazing menu.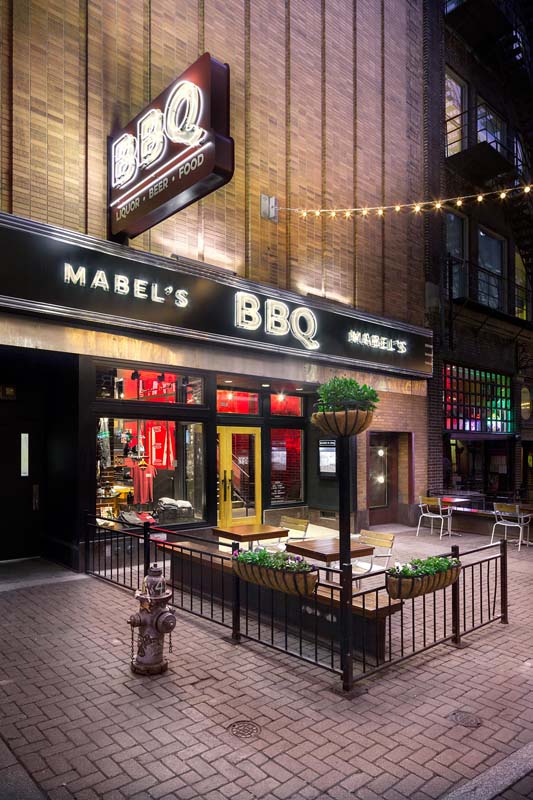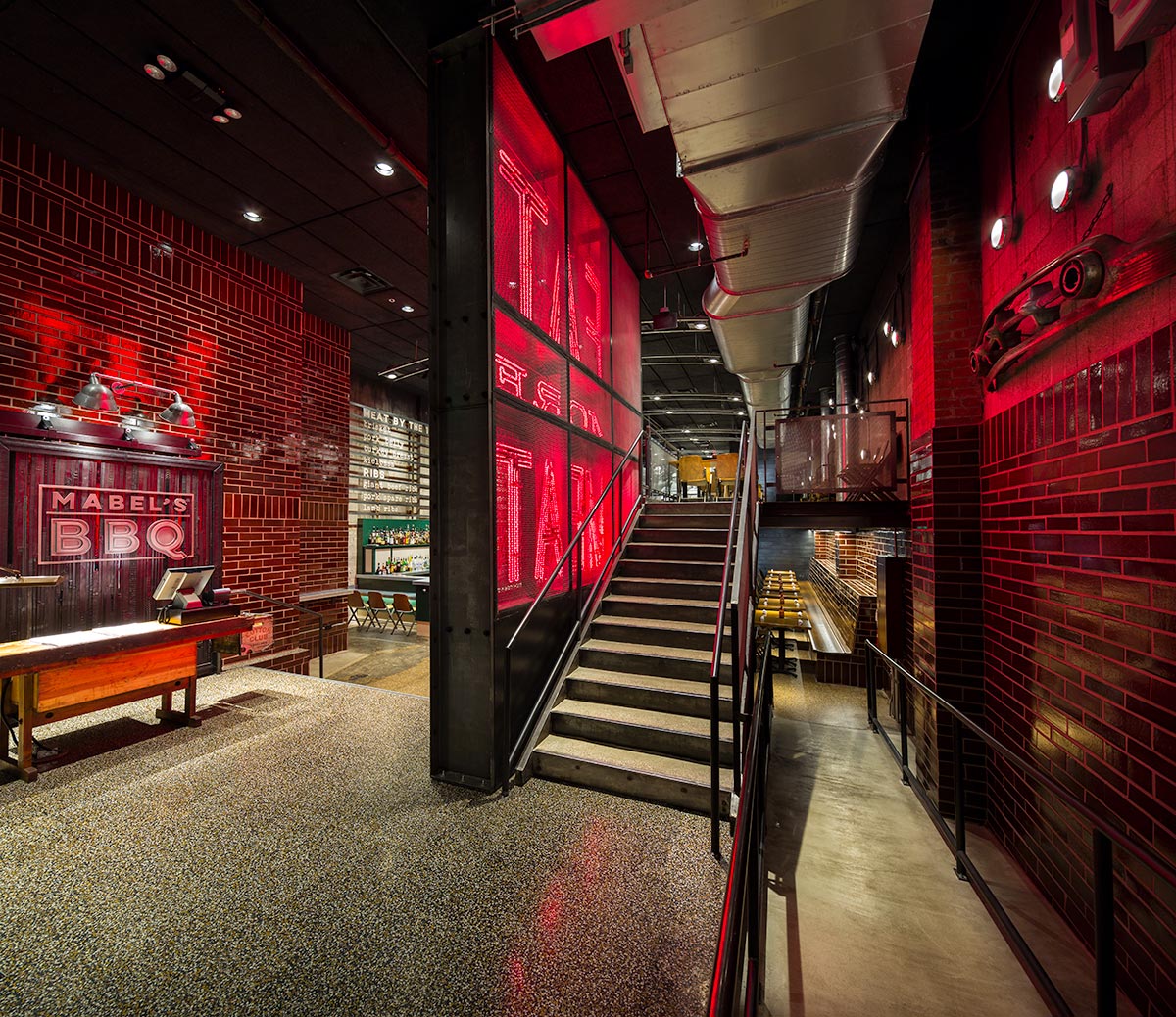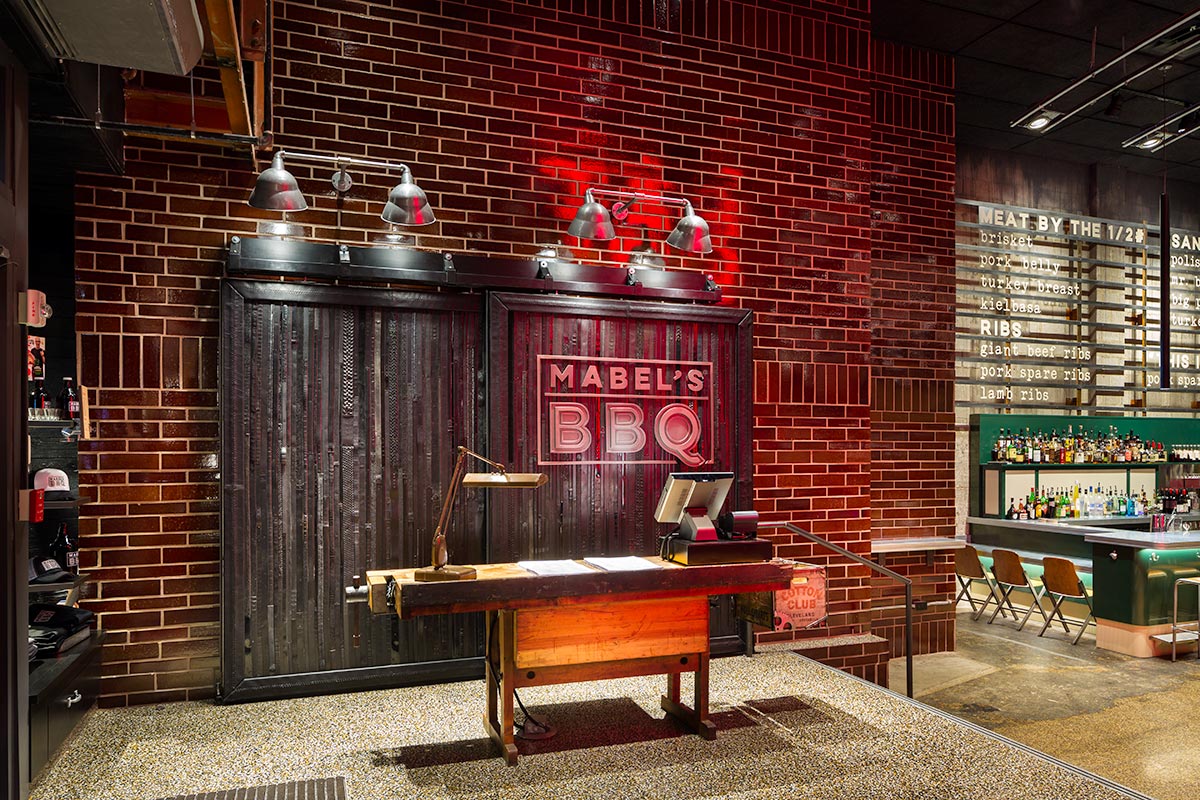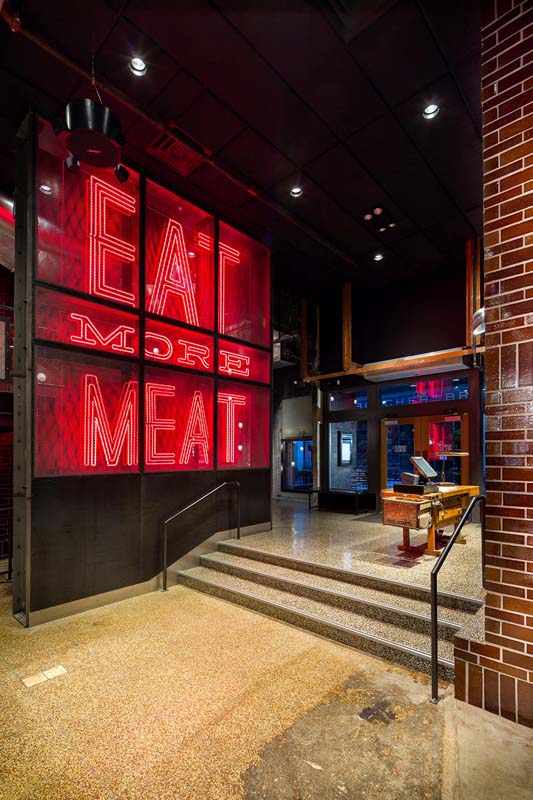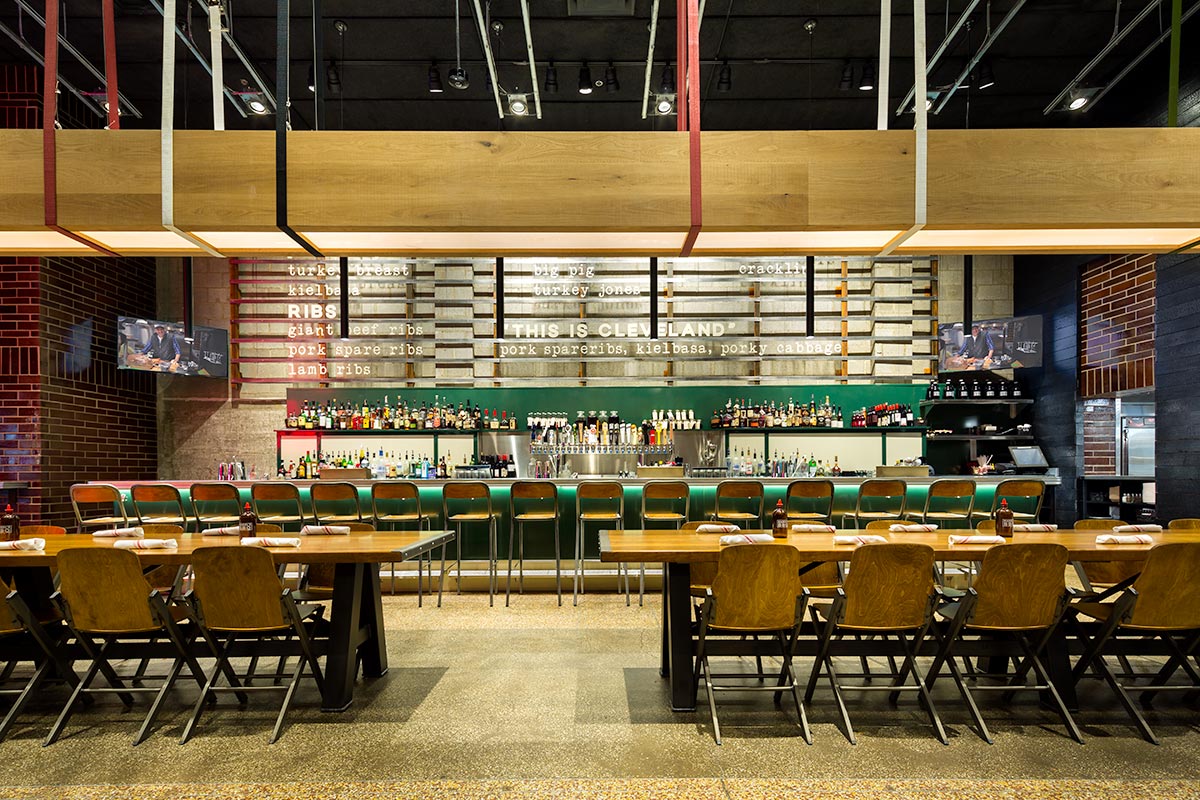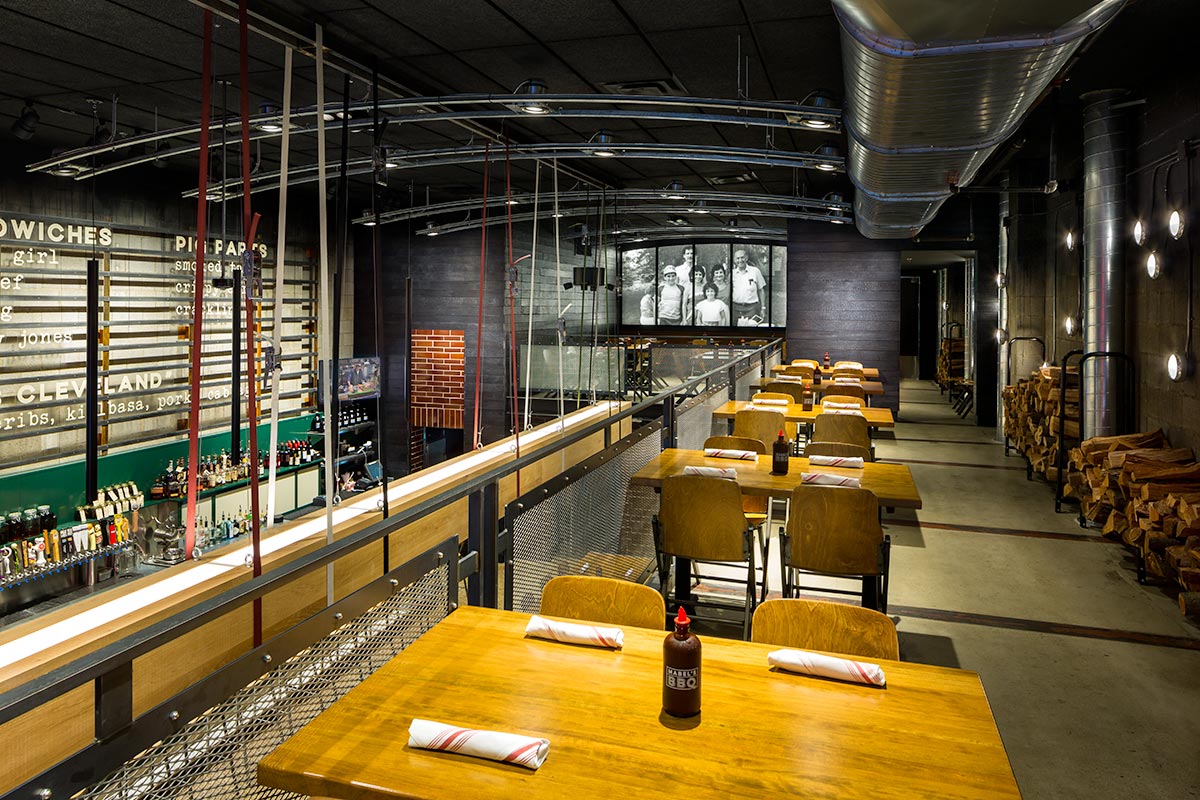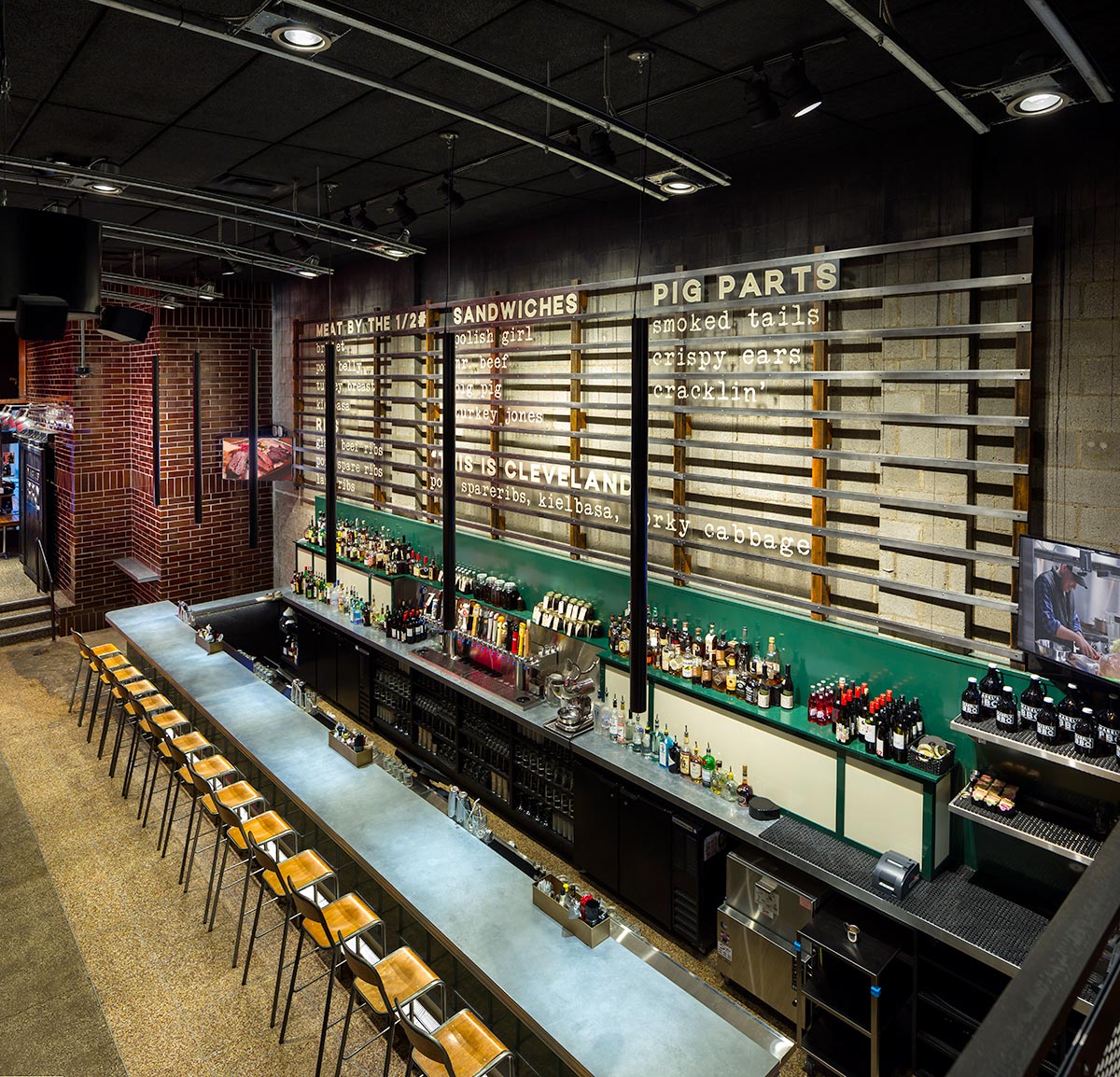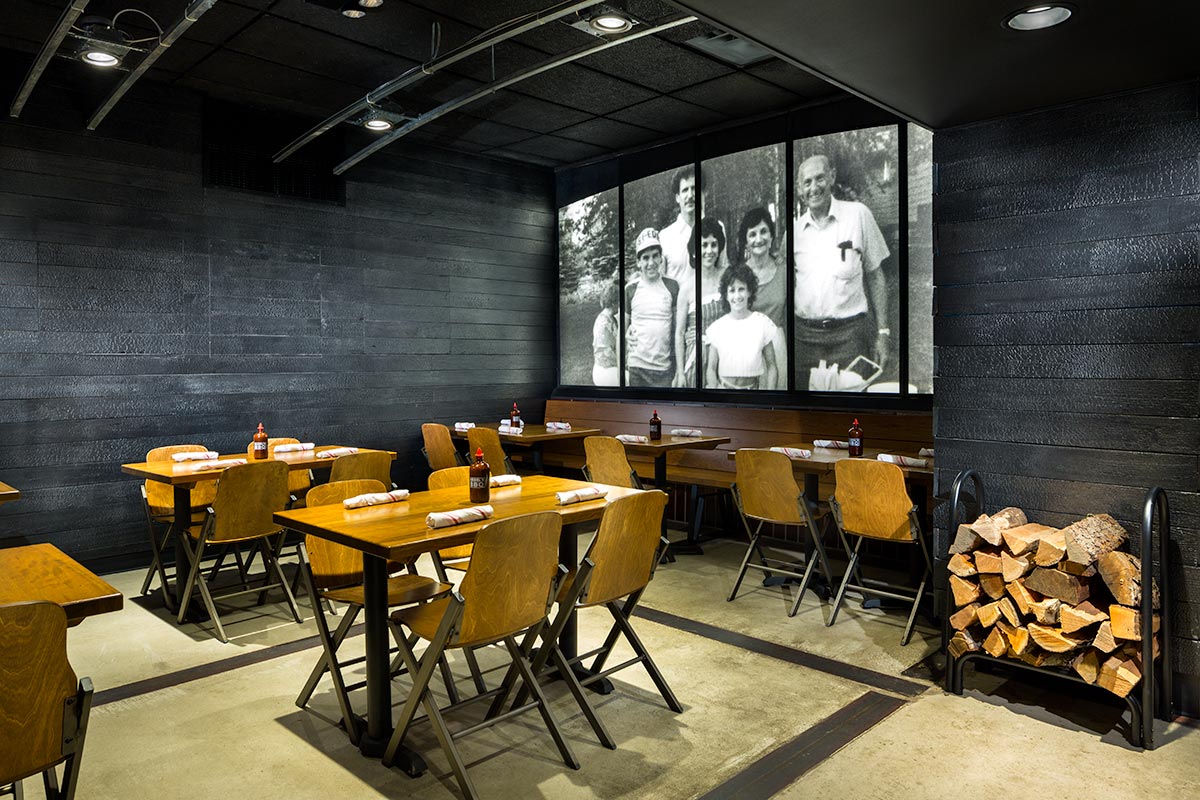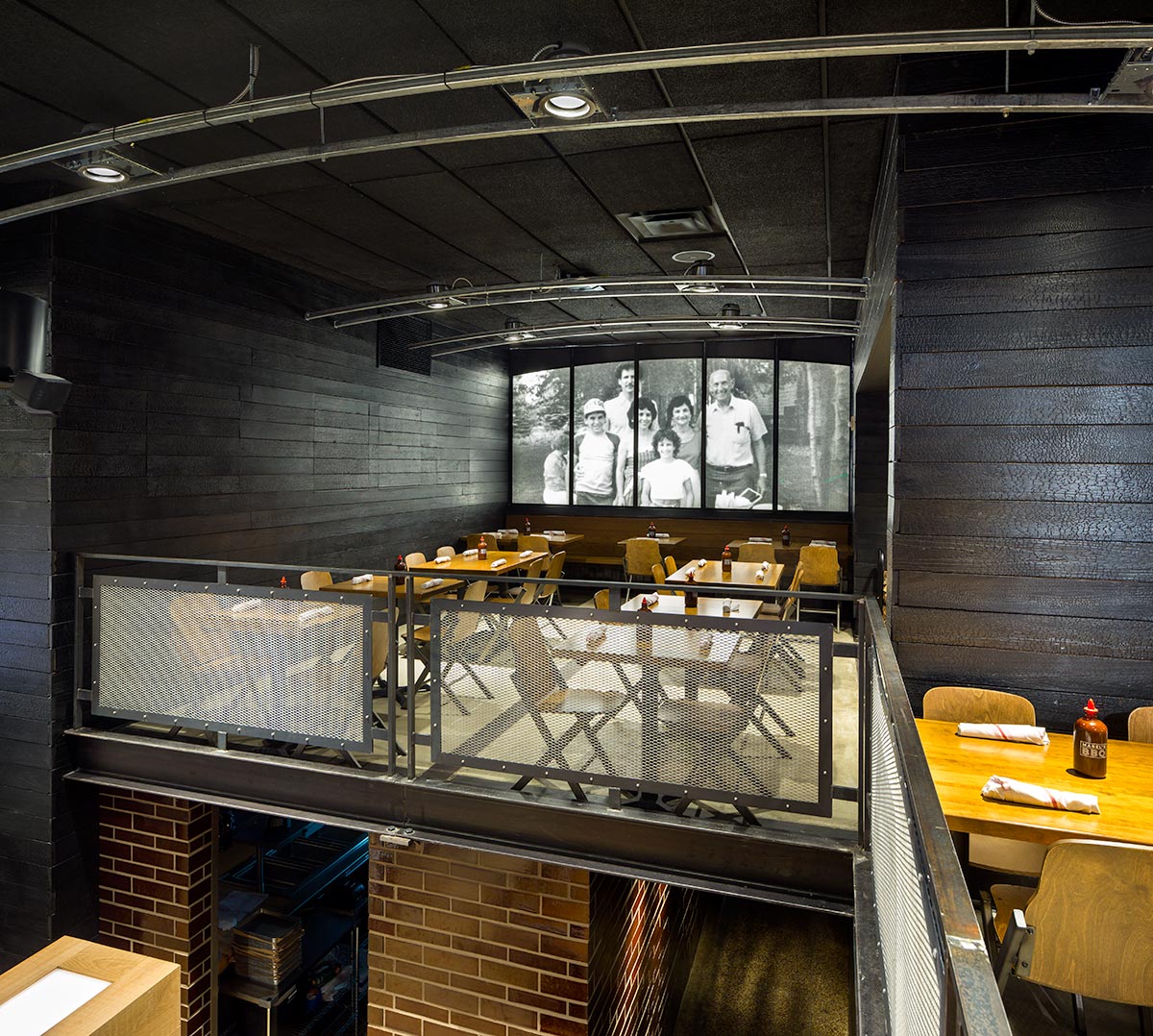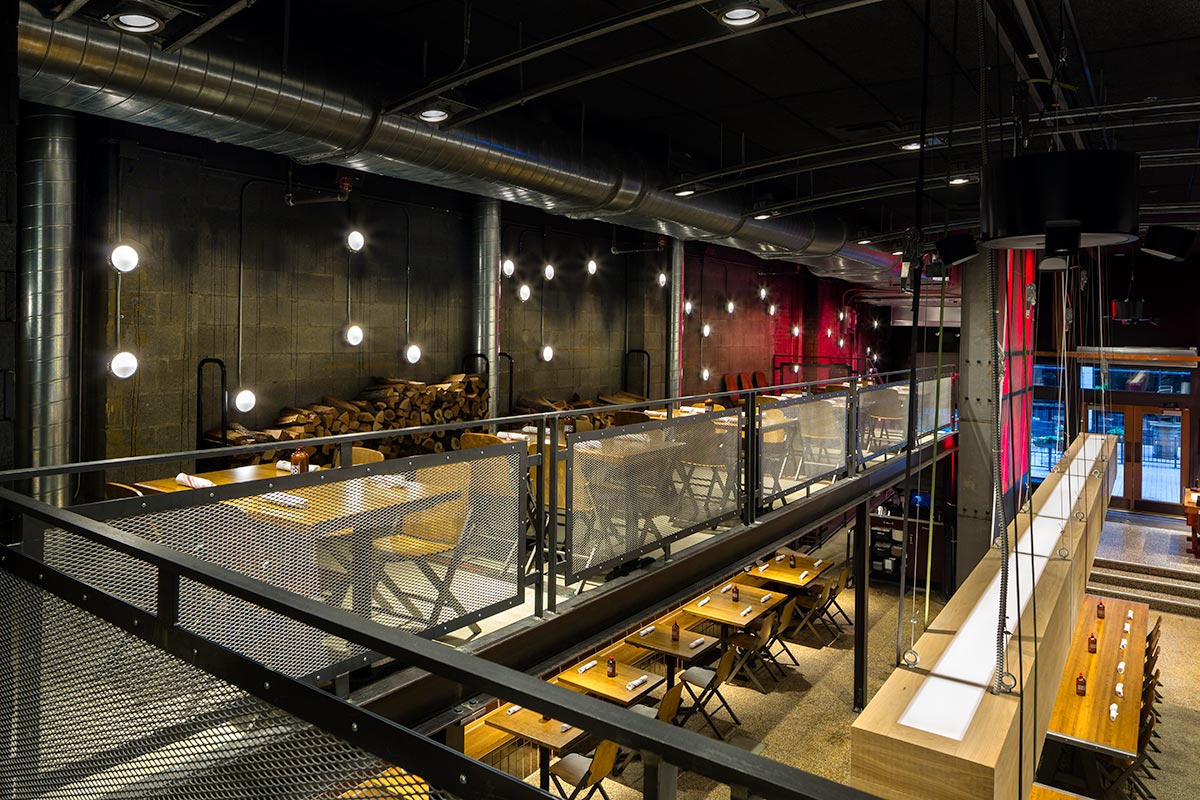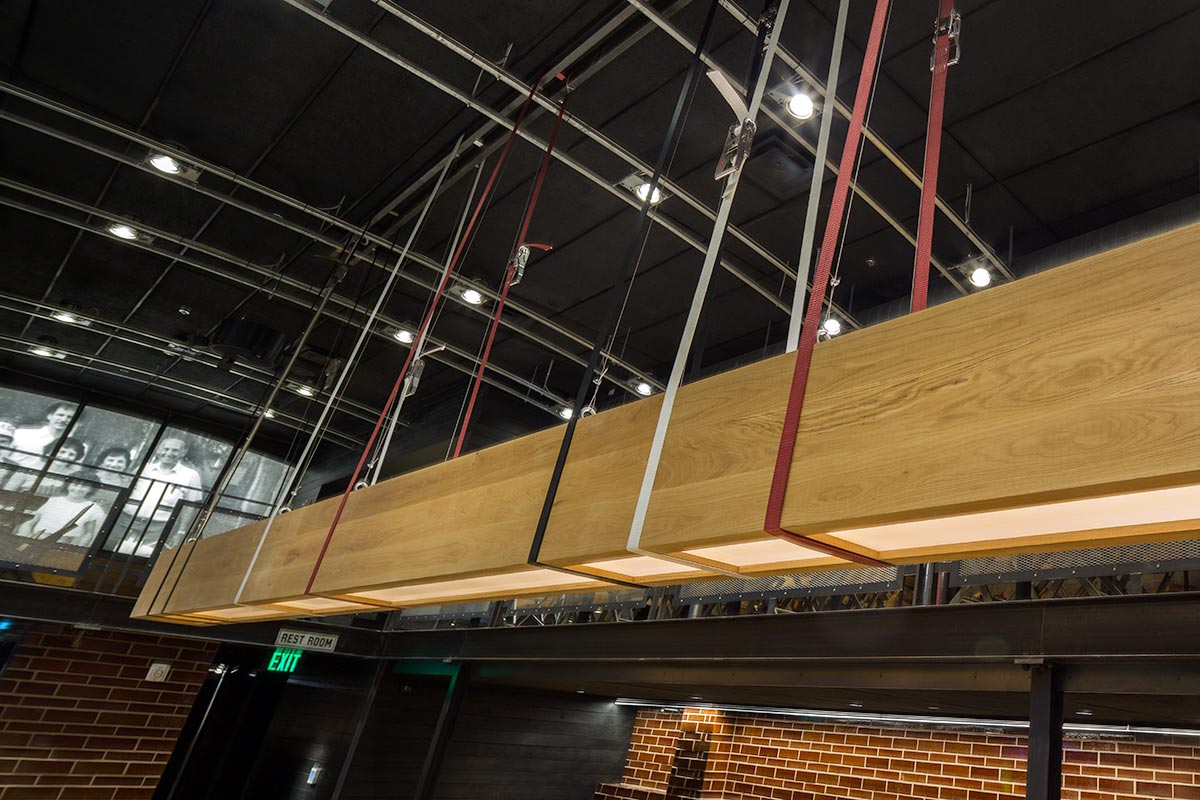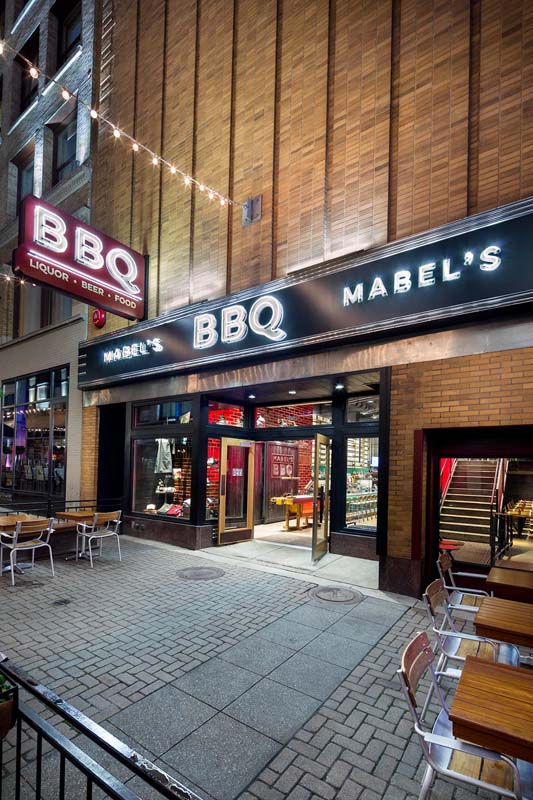 Ironically, I shot the space when it was closed and was dissappointed that I couldn't eat there. I've been back to dine a couple times-the food and the space do not disappoint!  The burnt tips are to die for!