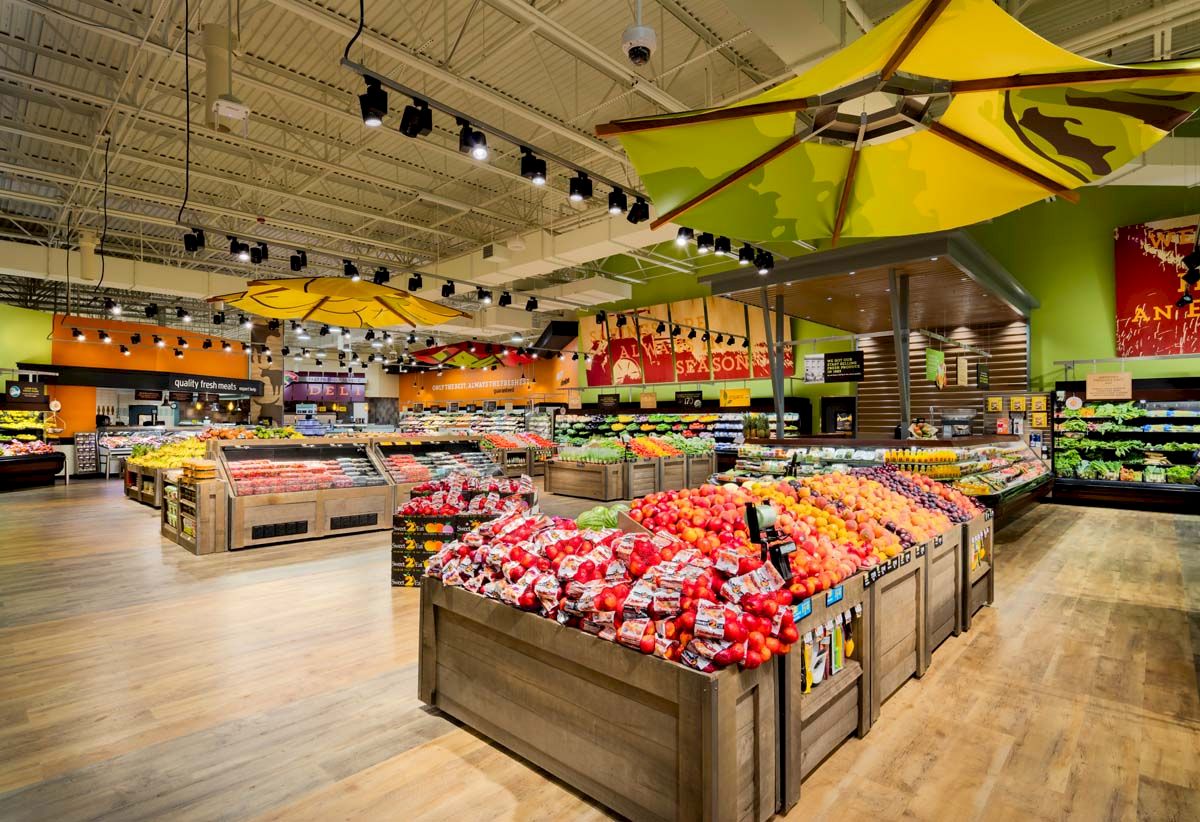 Hannaford, one of New England's oldest grocery chains opened this new prototype in Bedford, New Hampshire. Designed by api+, the store features bright colors and dimensional graphics. The custom soffit treatments give each department their own identity. Large playful canopies above the fruits and vegetables take the store back to it's produce stand roots. A grab and go kitchen is long and well organized by overhead graphics and big menu boards.  Each department has an upscale look and feel.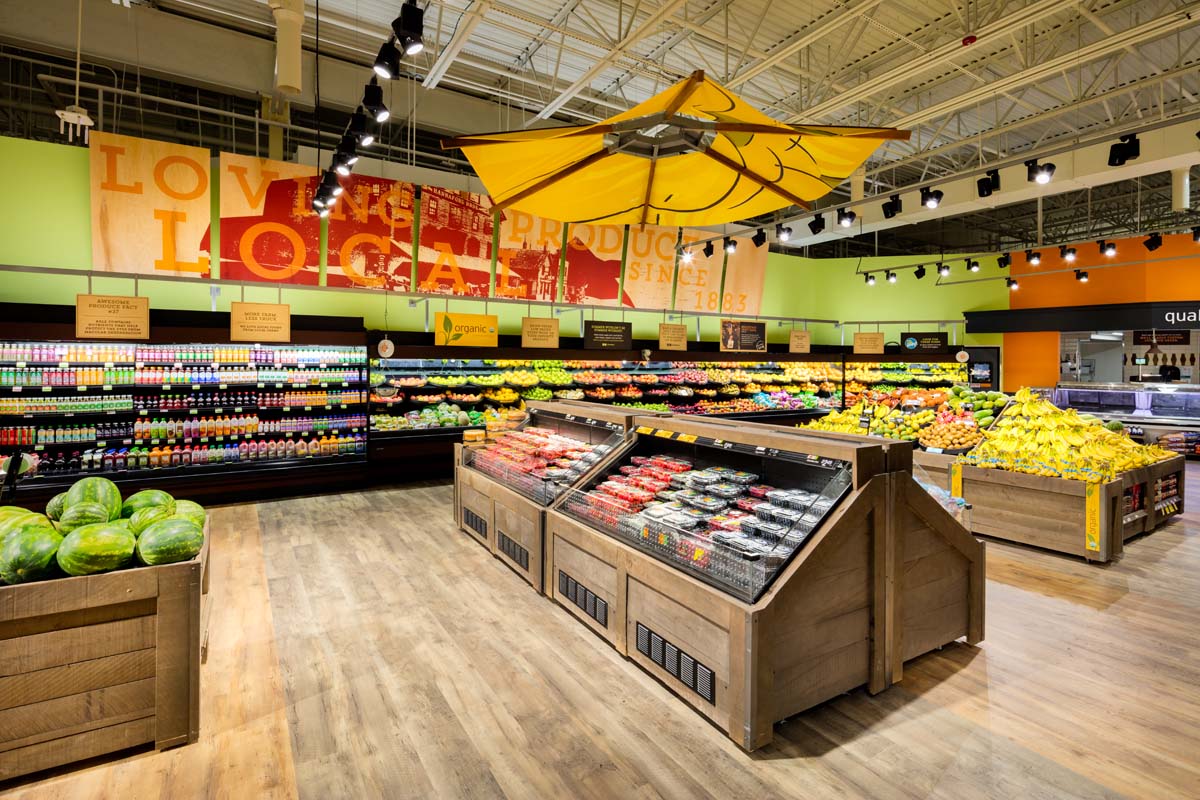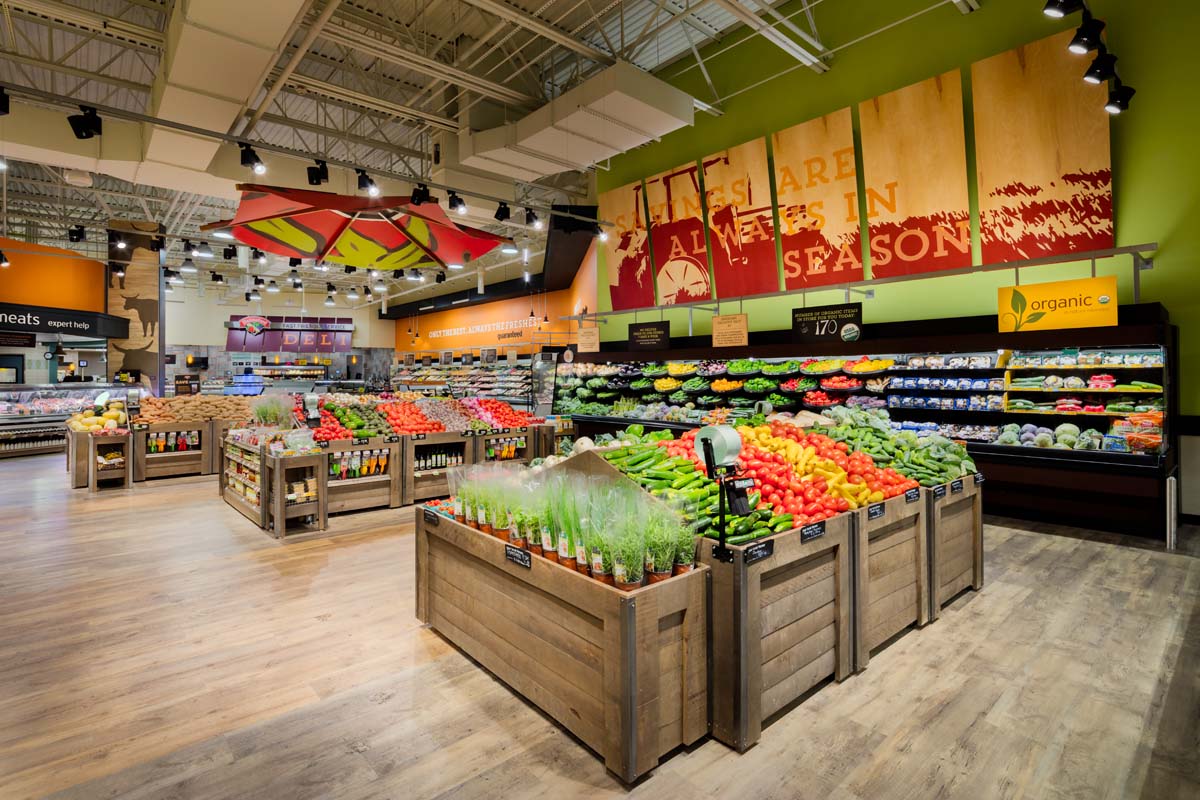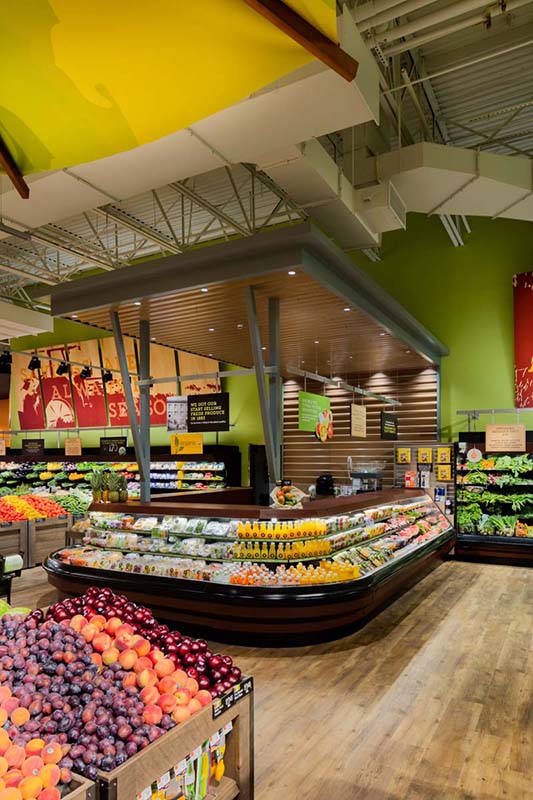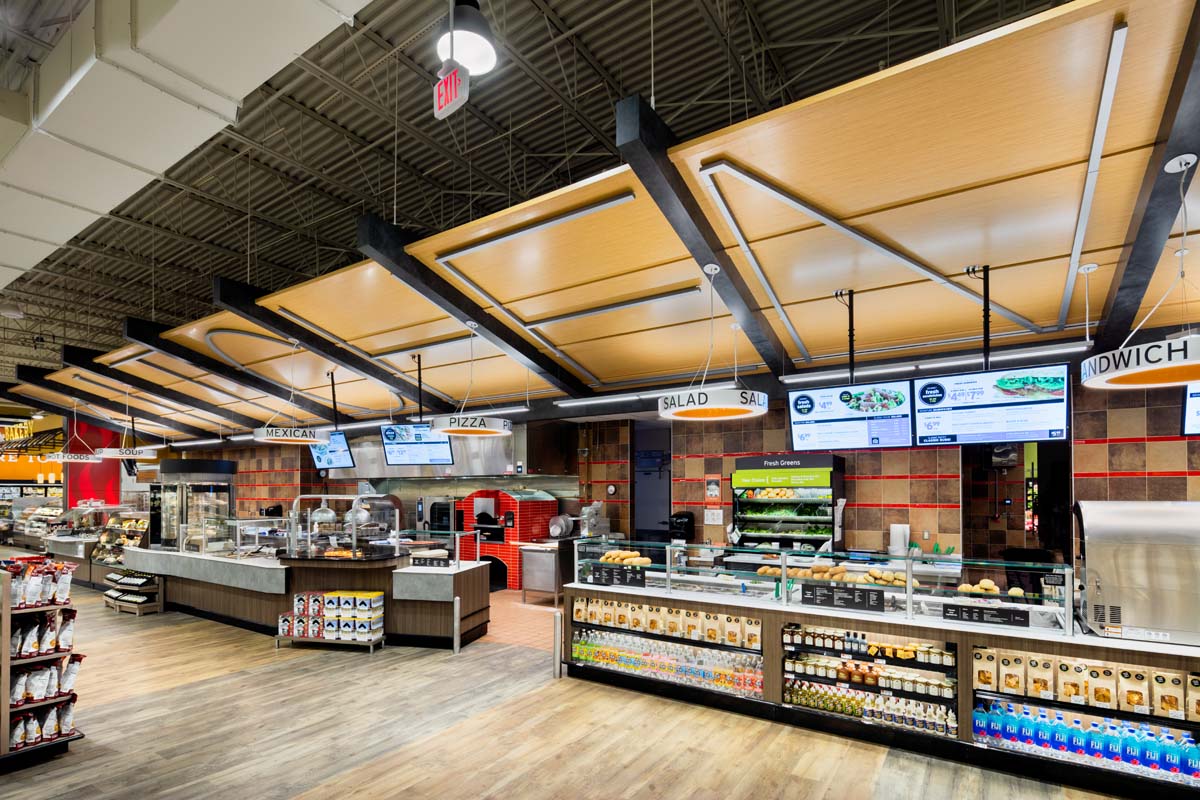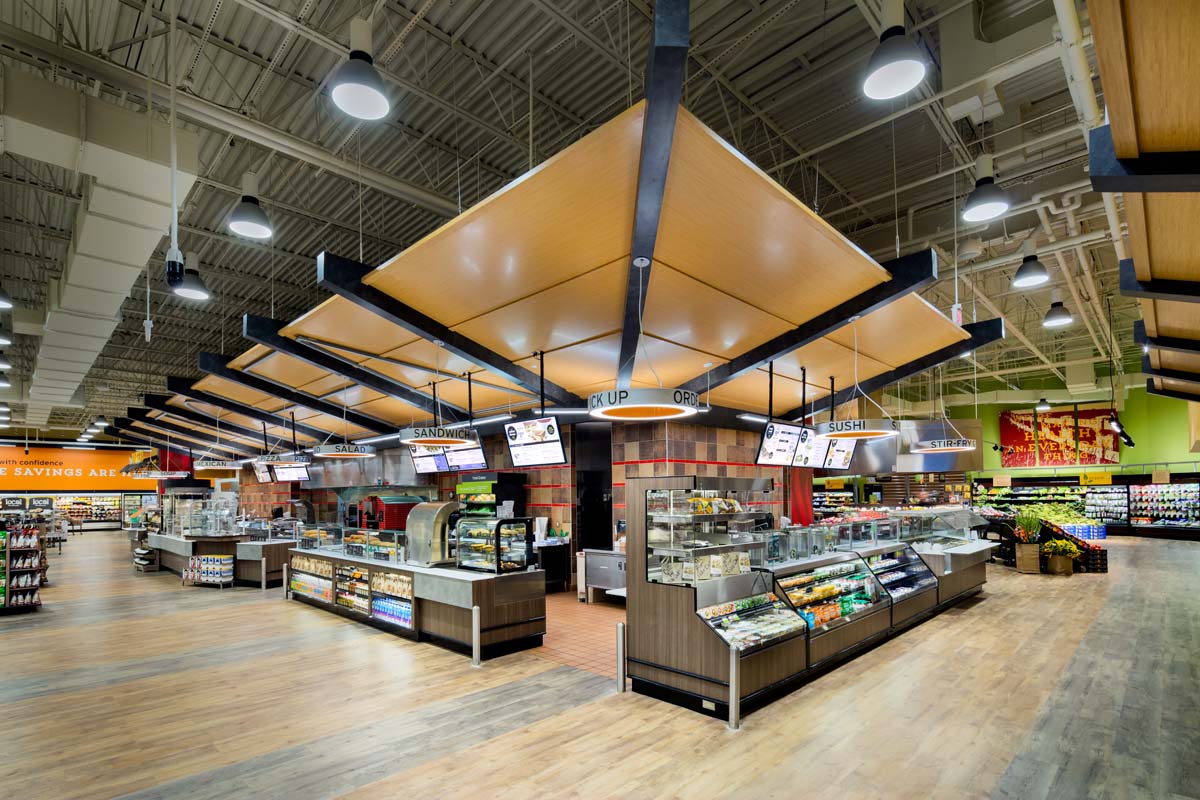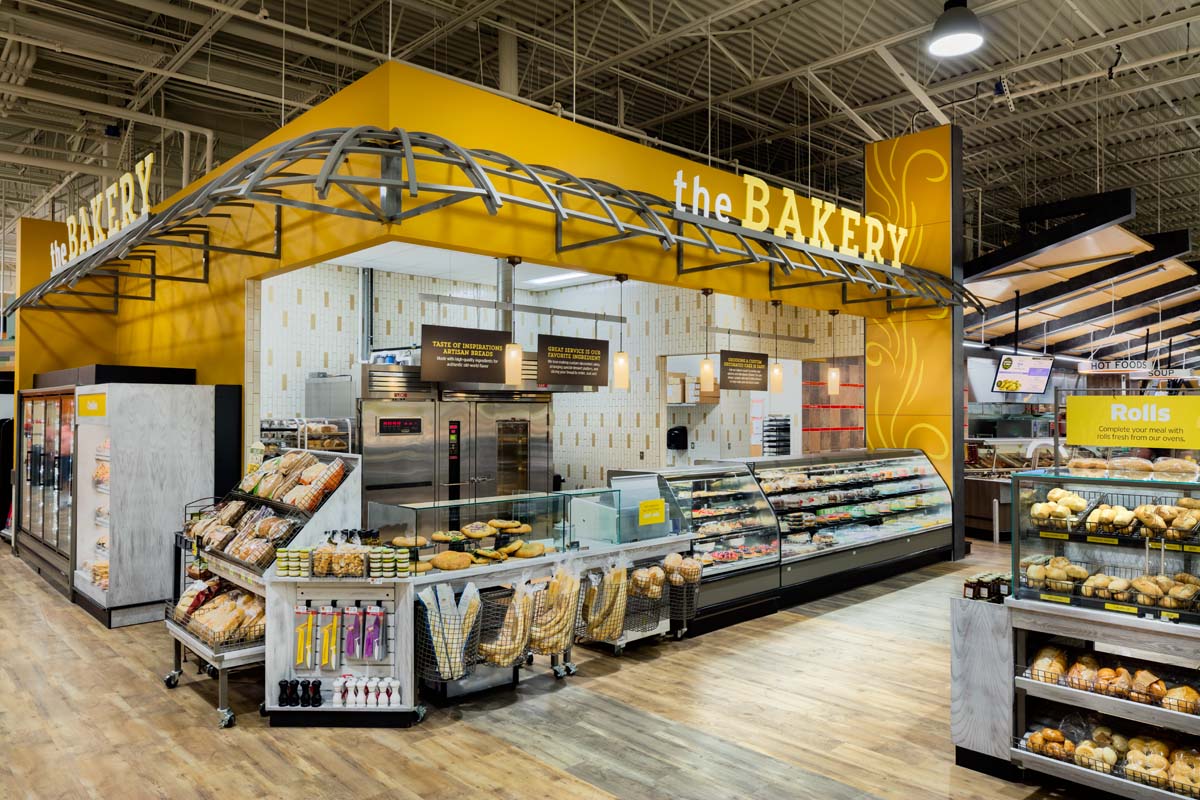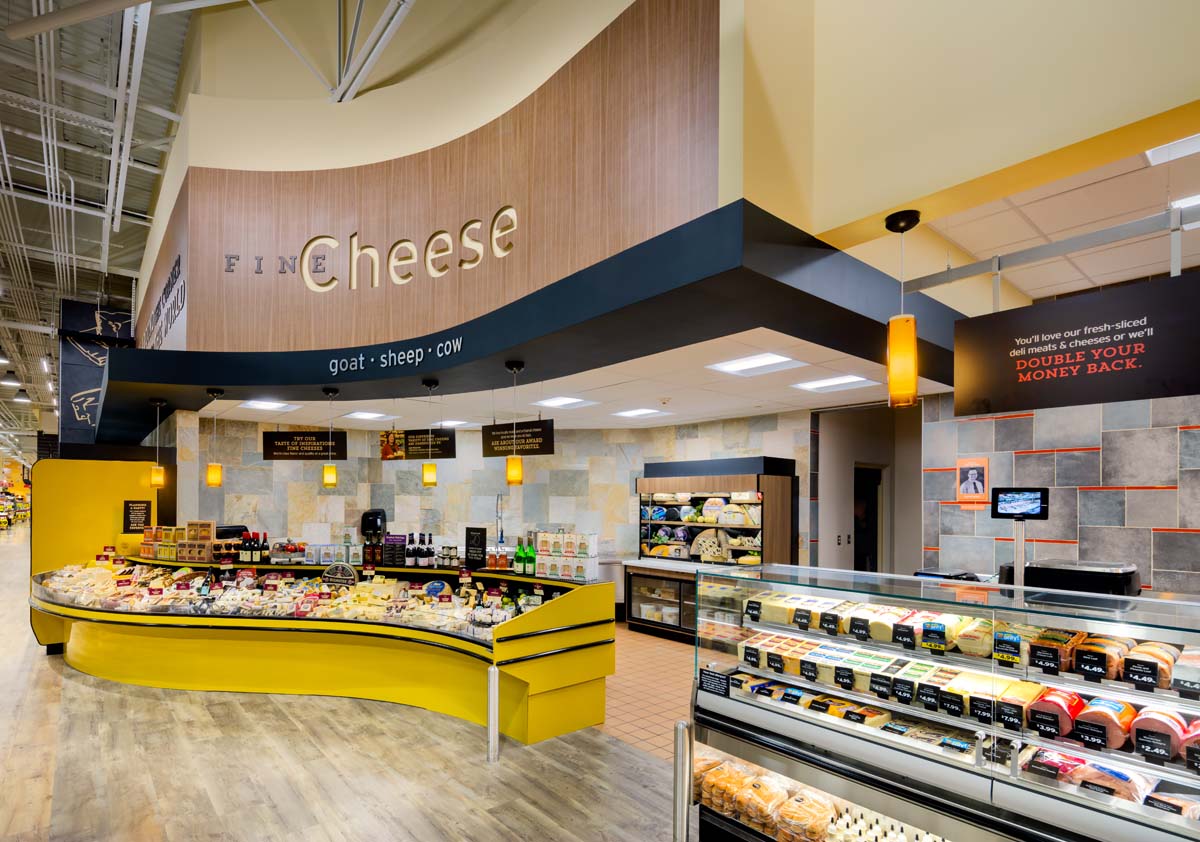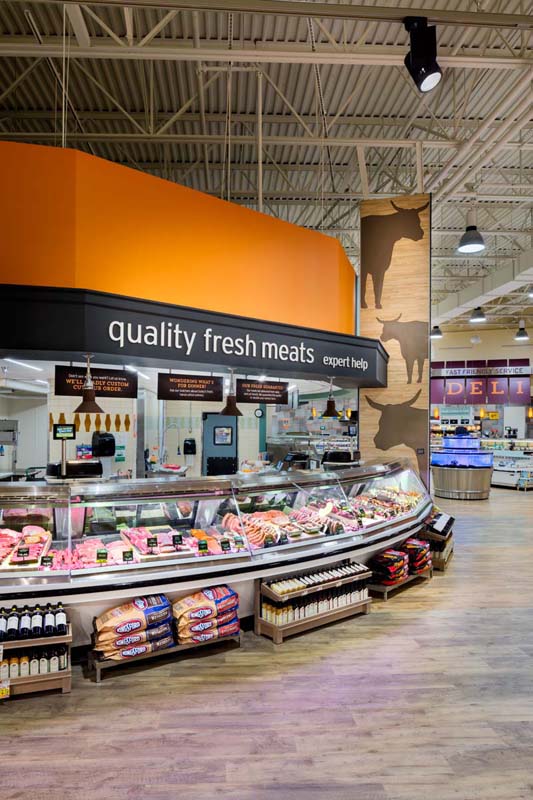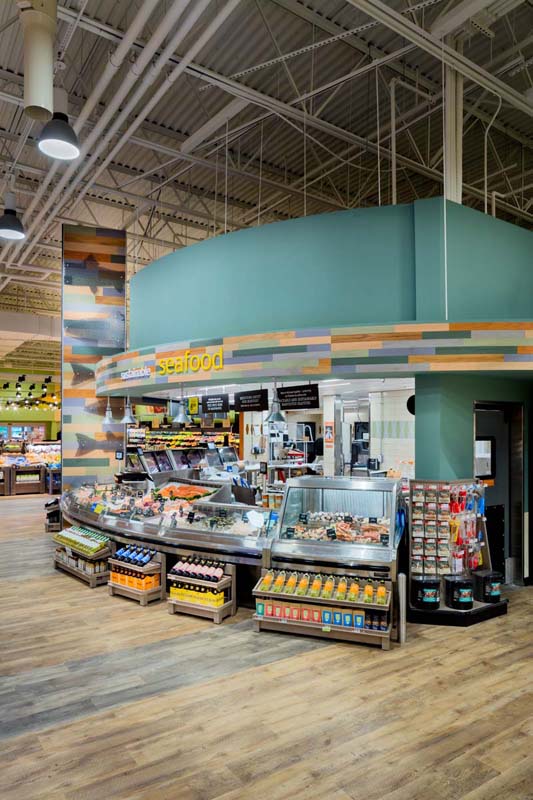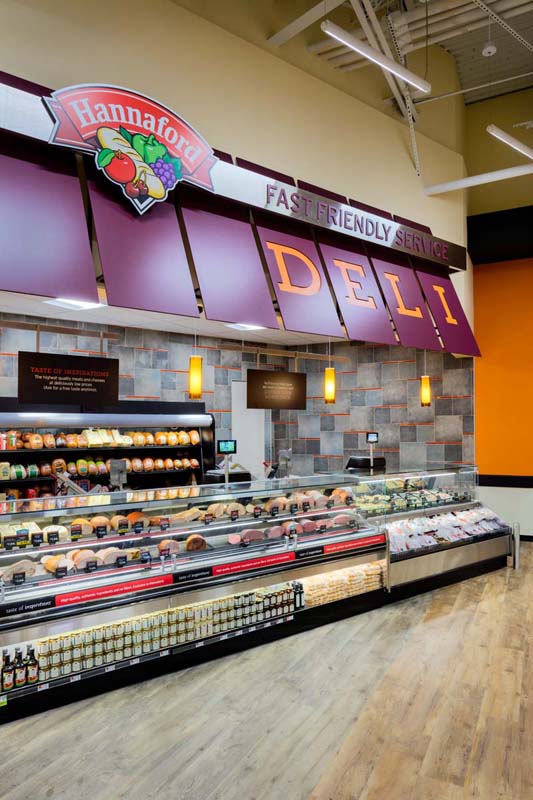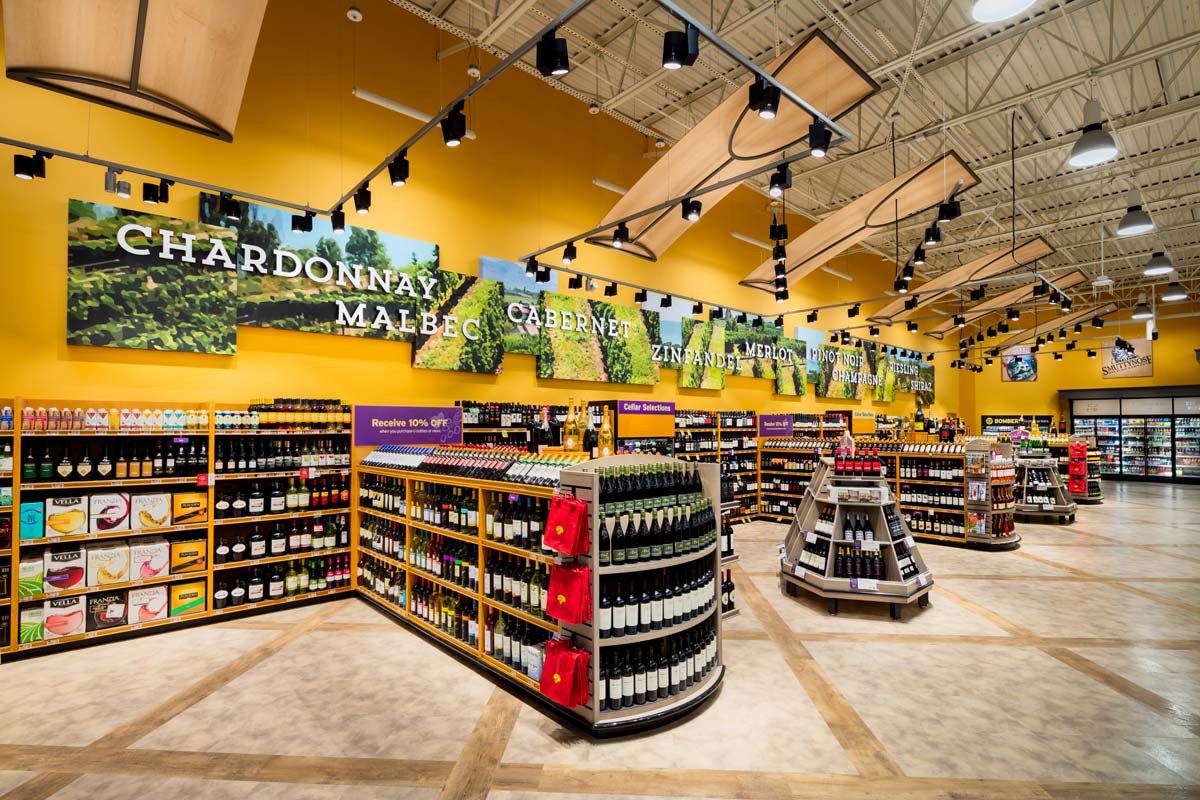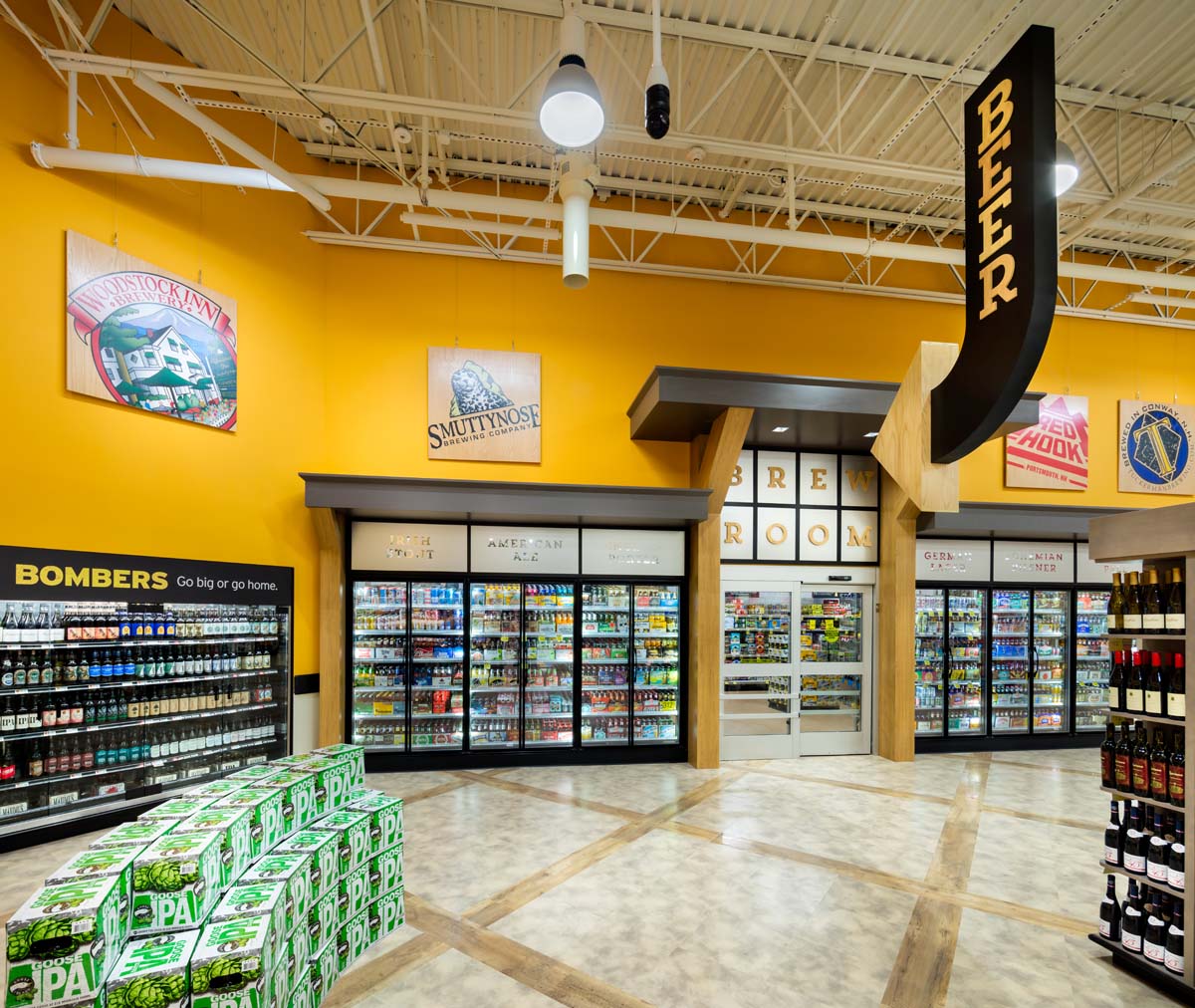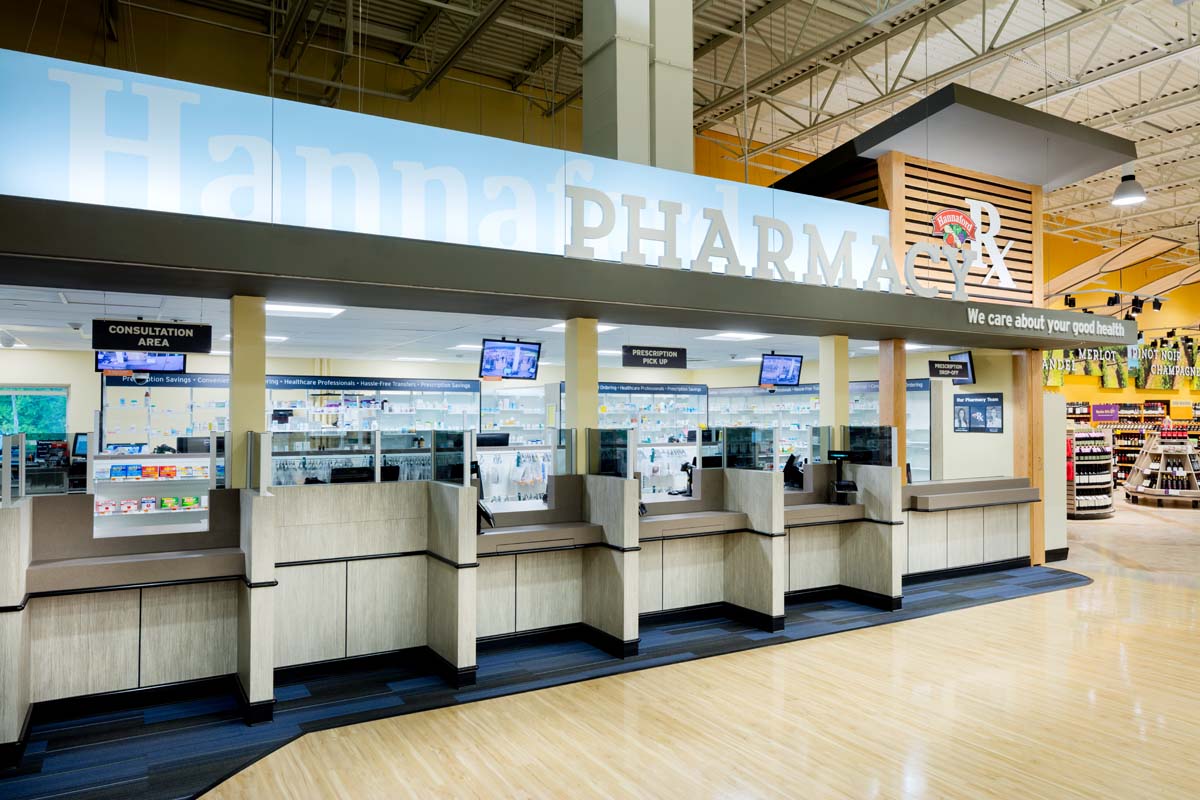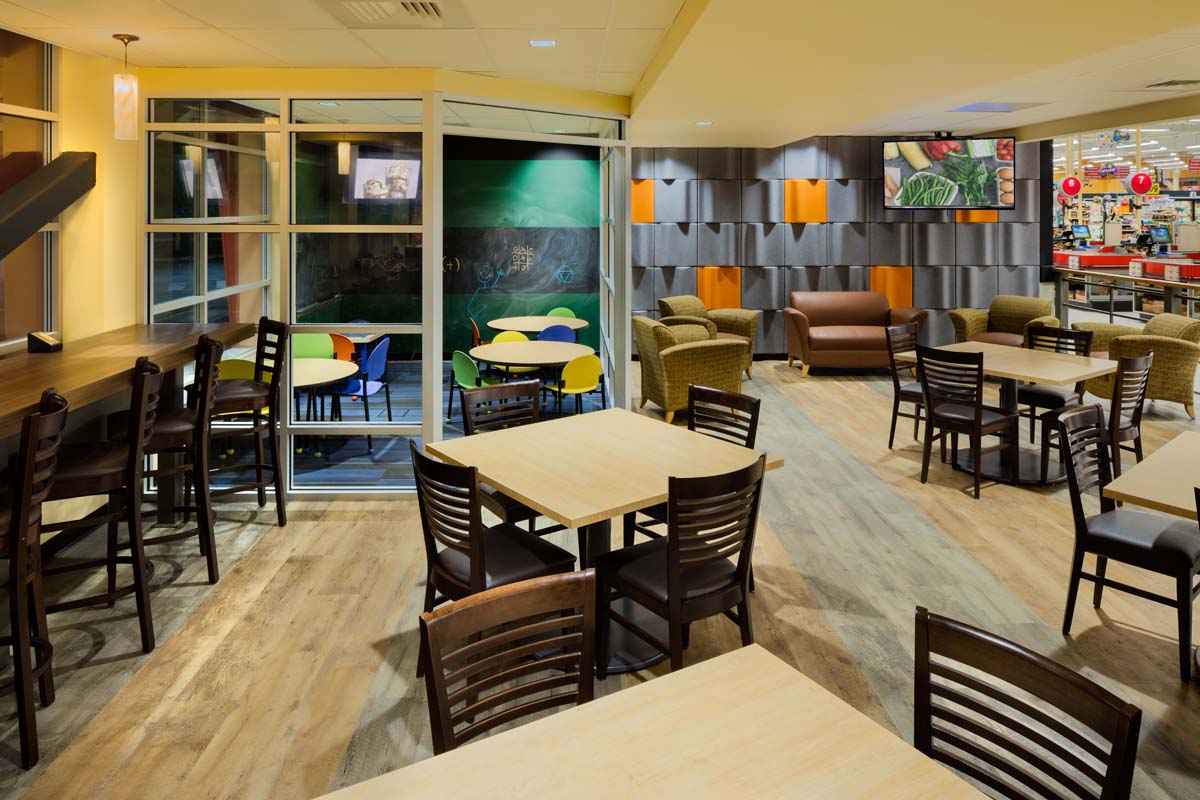 Why I show this project…
Overhead canopies, bright colors, flowing curves, textured flooring and walls, as well as beautiful lighting, all work together to bring this store design to the forefront.  I find the color, texture and graphics work together very well within this site to give this grocery an updated look.