WD Partners
Echo Park Automotive Denver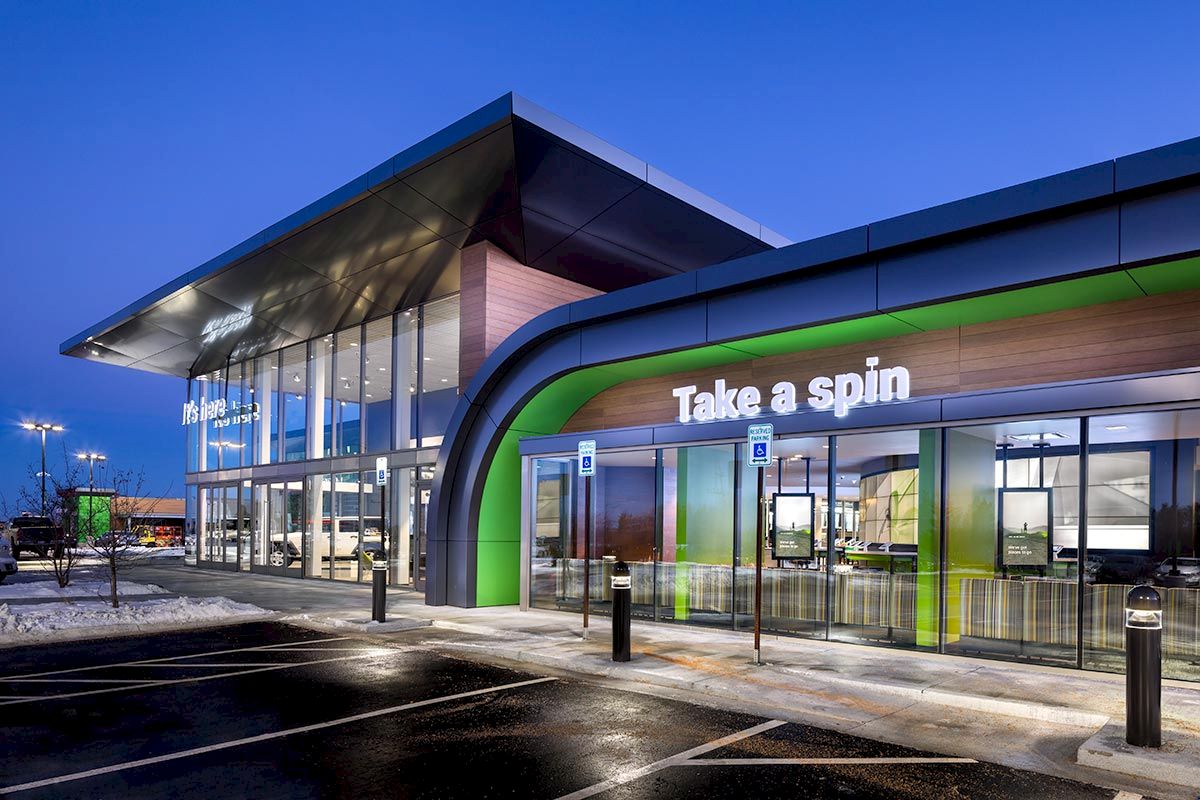 WD Partners helped revolutionize the pre-owned auto industry. The buying experience was redesigned using technology to encourage customers to learn and determine what vehicle is right for them. While IPads linked to big screen monitors to make the process easy and fun to find a dream car, it required that I photograph multiple images on those screens to allow the viewer an understanding of the changing interactive technology. The service department features large windows where you can watch your vehicle being serviced from a comfortable waiting area.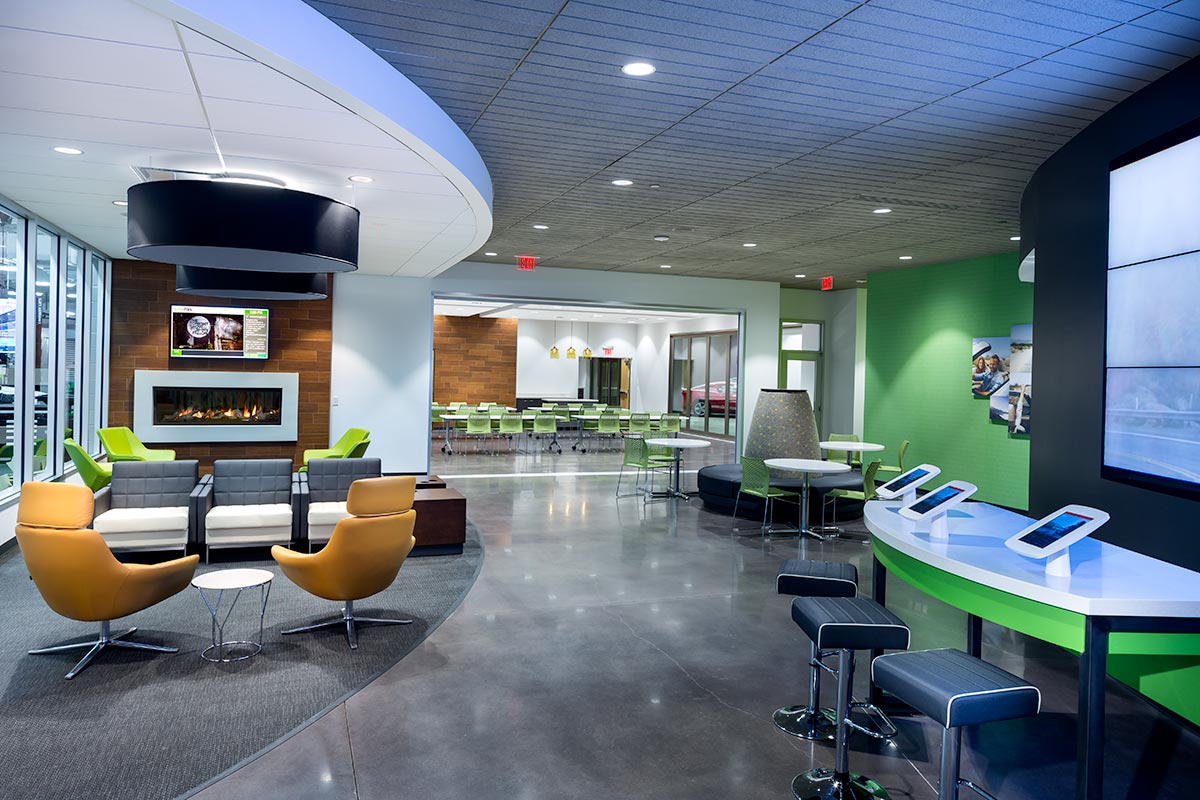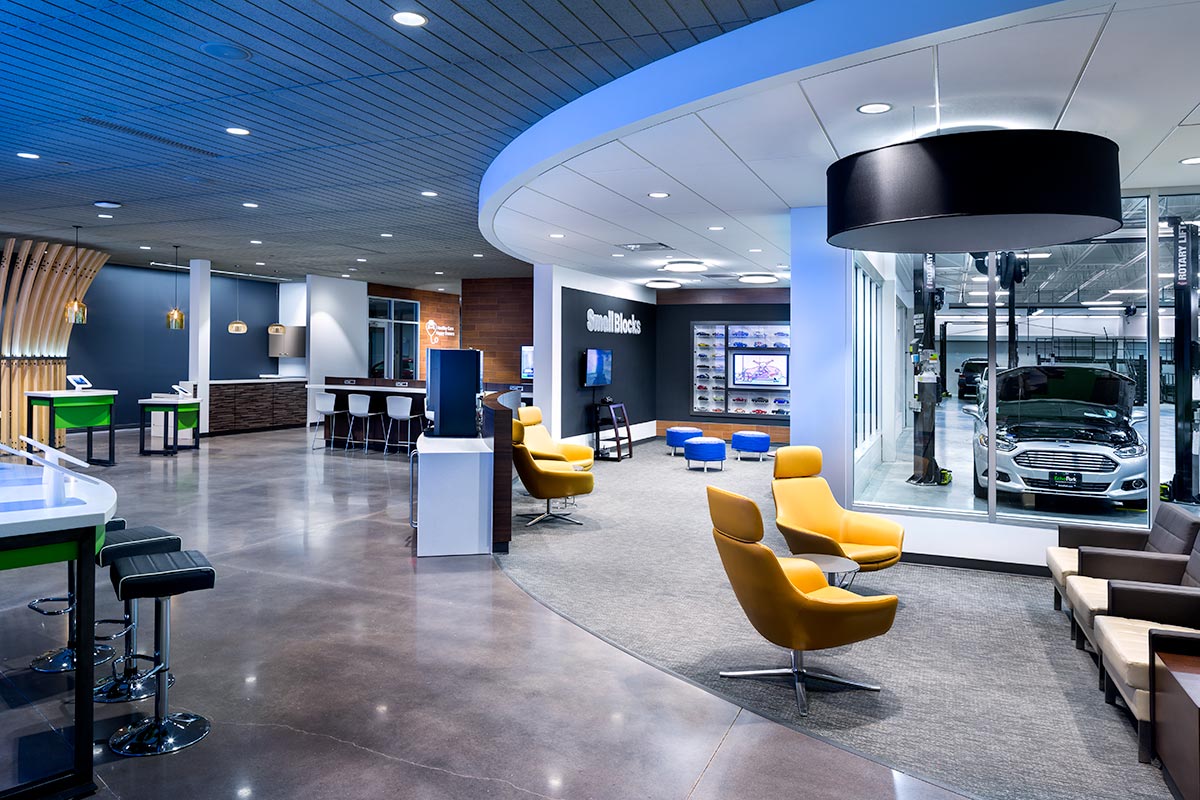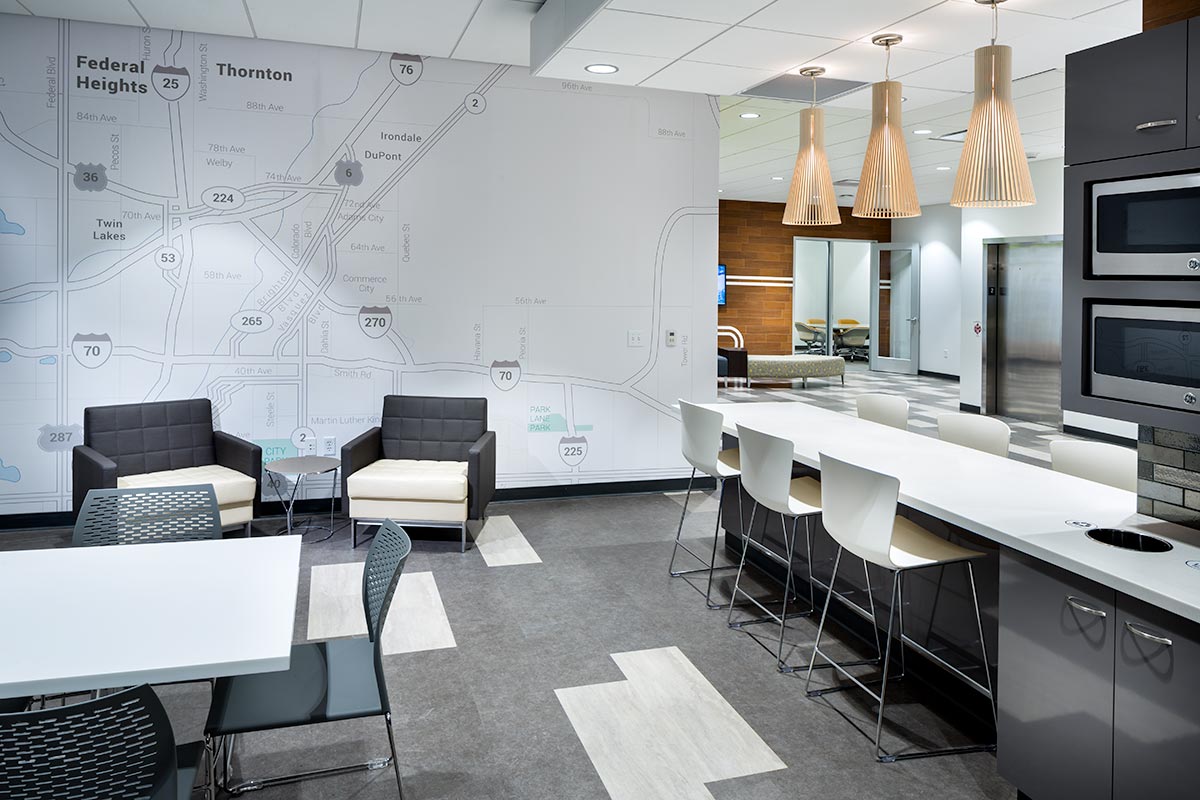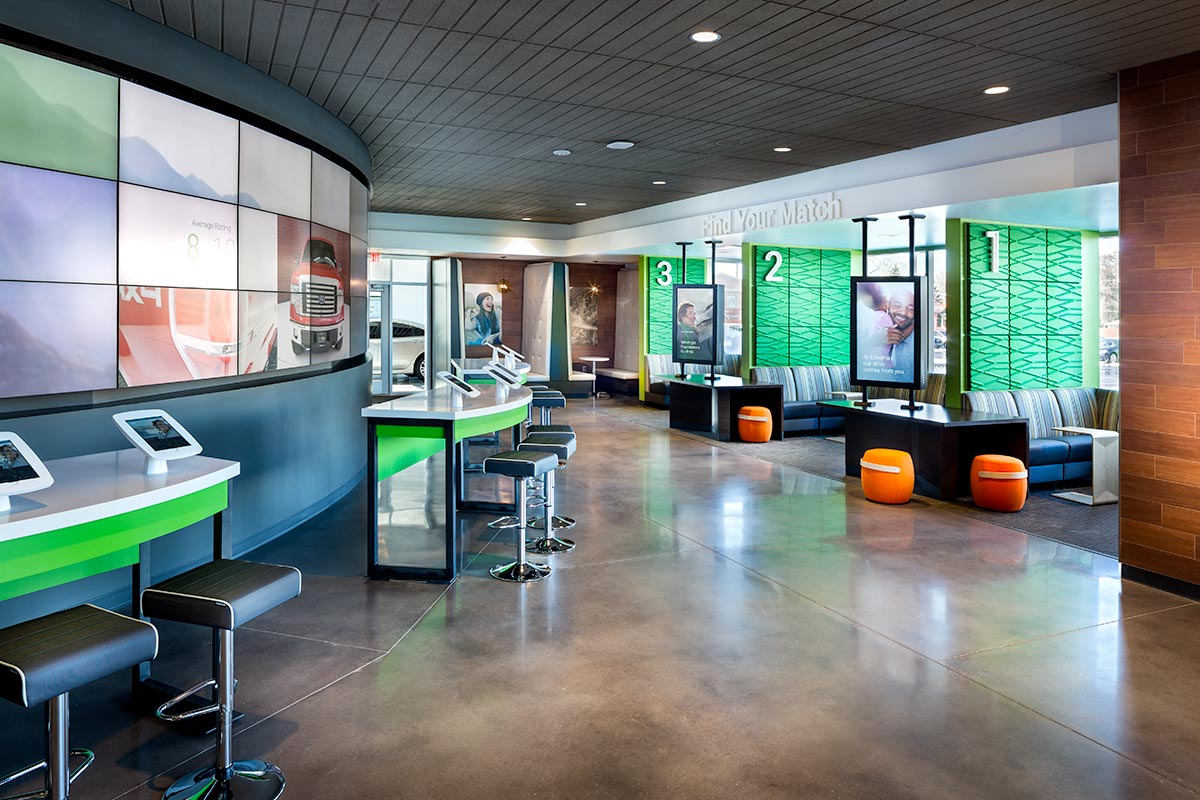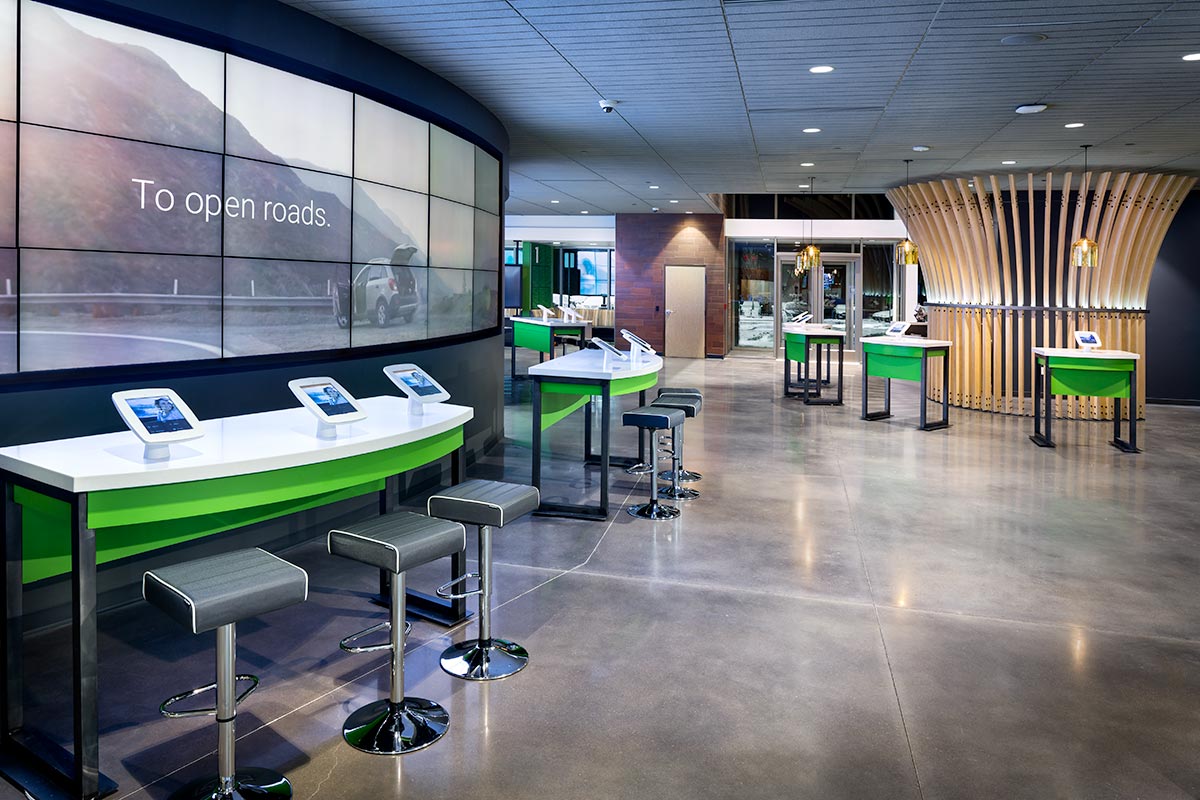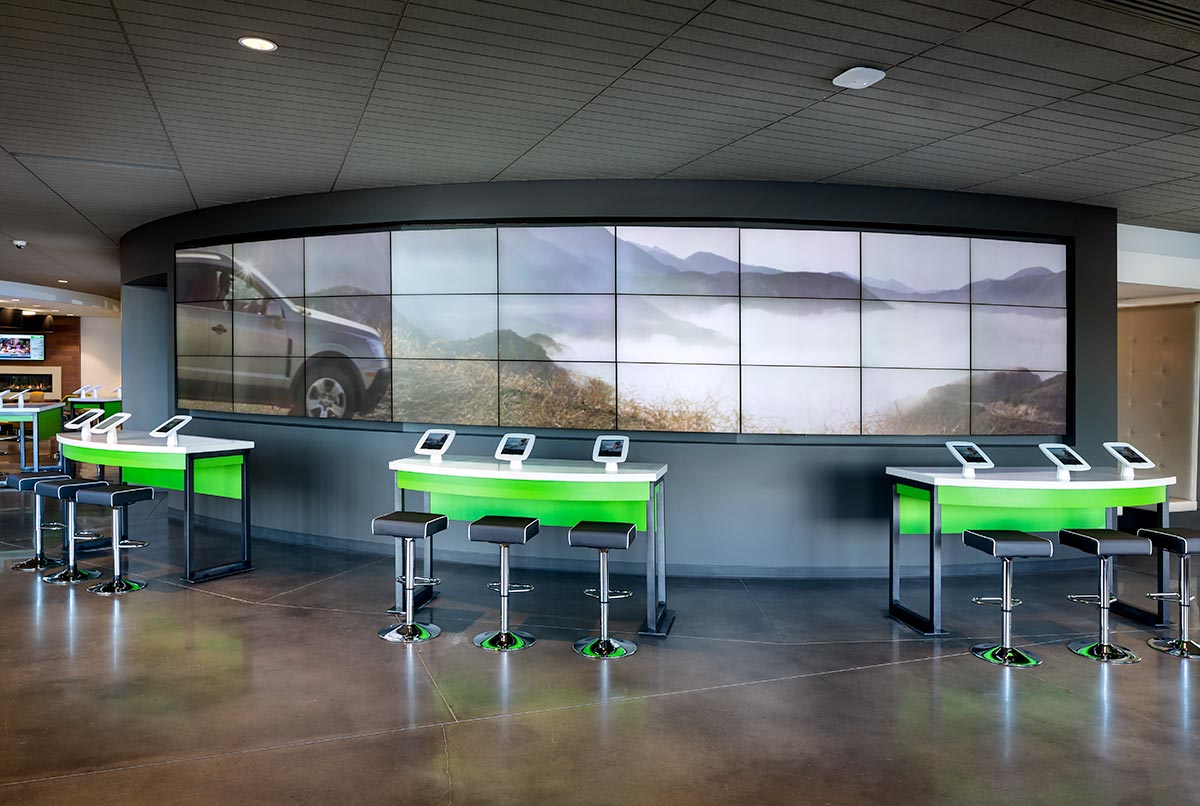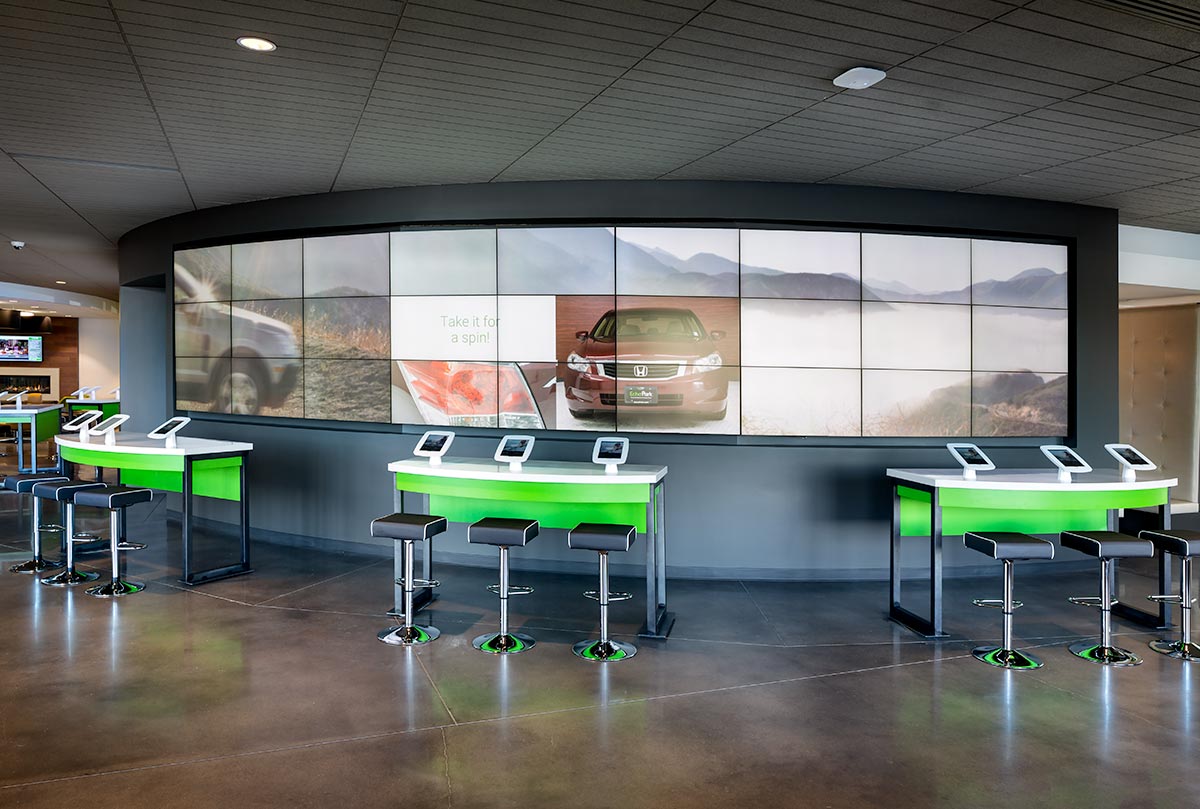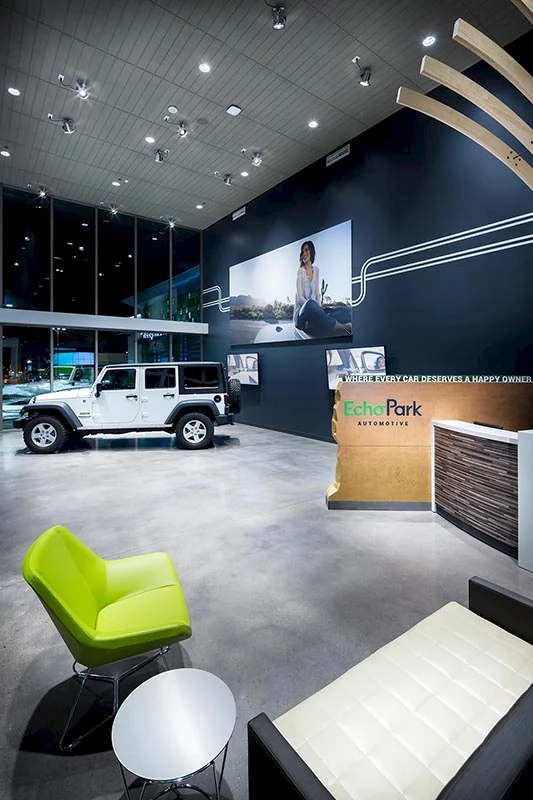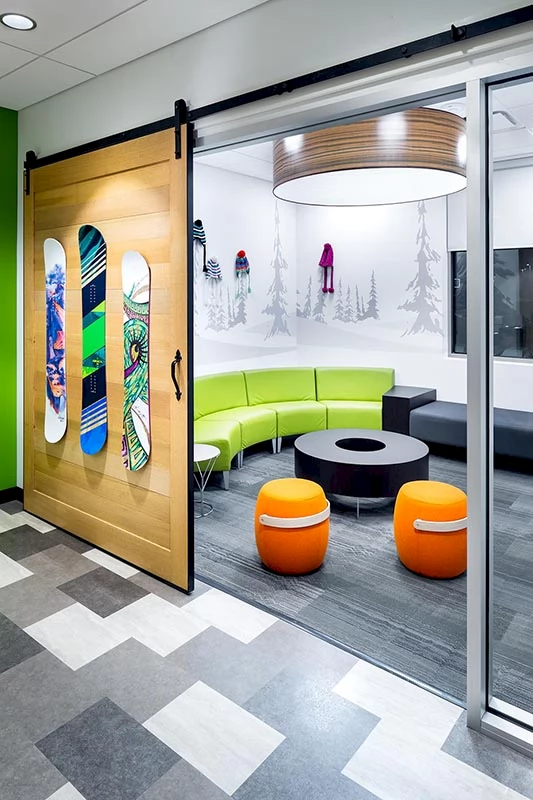 Why I show this project...
Bold new concepts are always fun to shoot. Unforeseen factors and time constraints flare up, but it is usually worth the hassle. We had snow on the ground and technology glitches at this Denver site, but everything worked out in the end. Sometimes you just have to hunker down and make things happen to get the client the results they need!