Big Red Rooster
Children's Hospital Ambulatory Care Center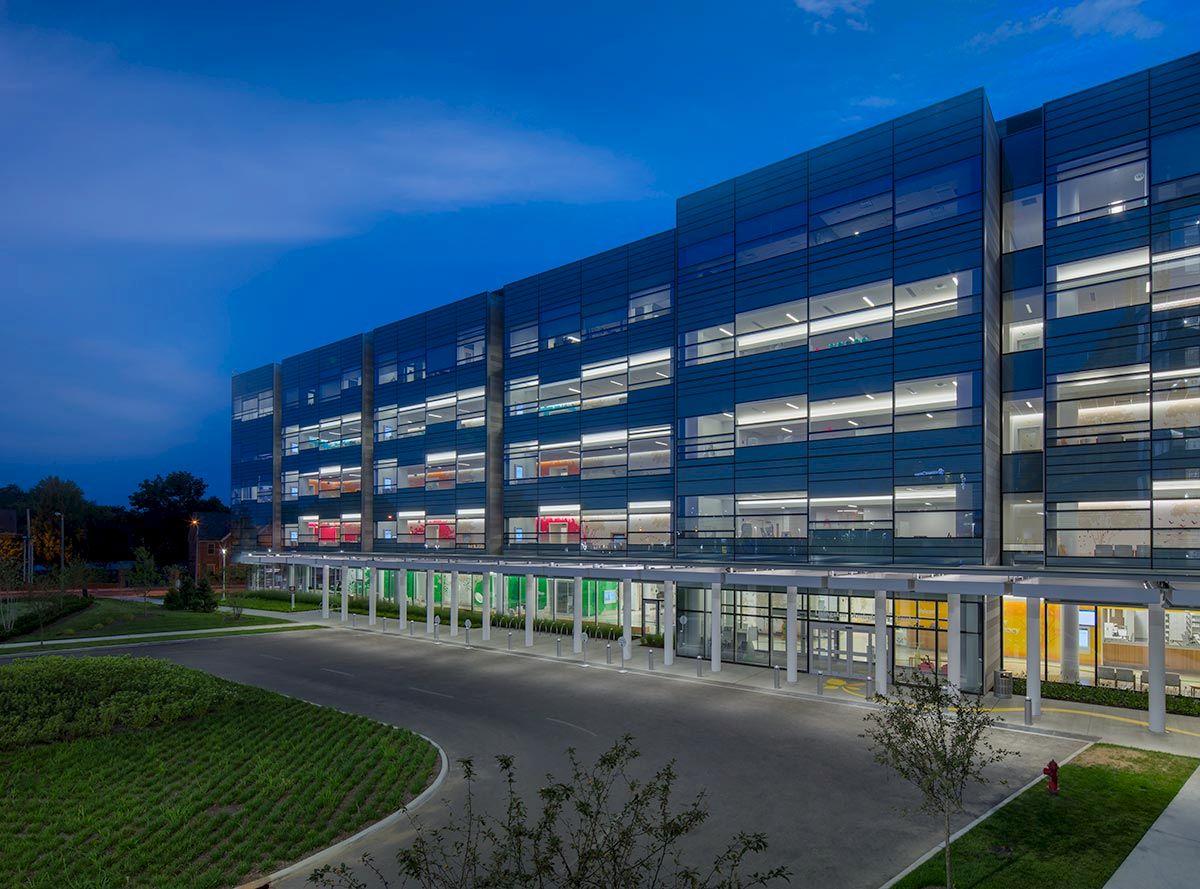 Nationwide Children's Hospital opened their new Ambulatory Care Center in 2017. Big Red Rooster developed the way finding signage, wall and glass treatments and color palette. Elements of nature featuring trees, birds and butterflies create a soothing mood on all floors. A colorful terrazzo pathway leads families through the color coded areas of the lobby as they are greeted by a giant 800 lb. chipmunk.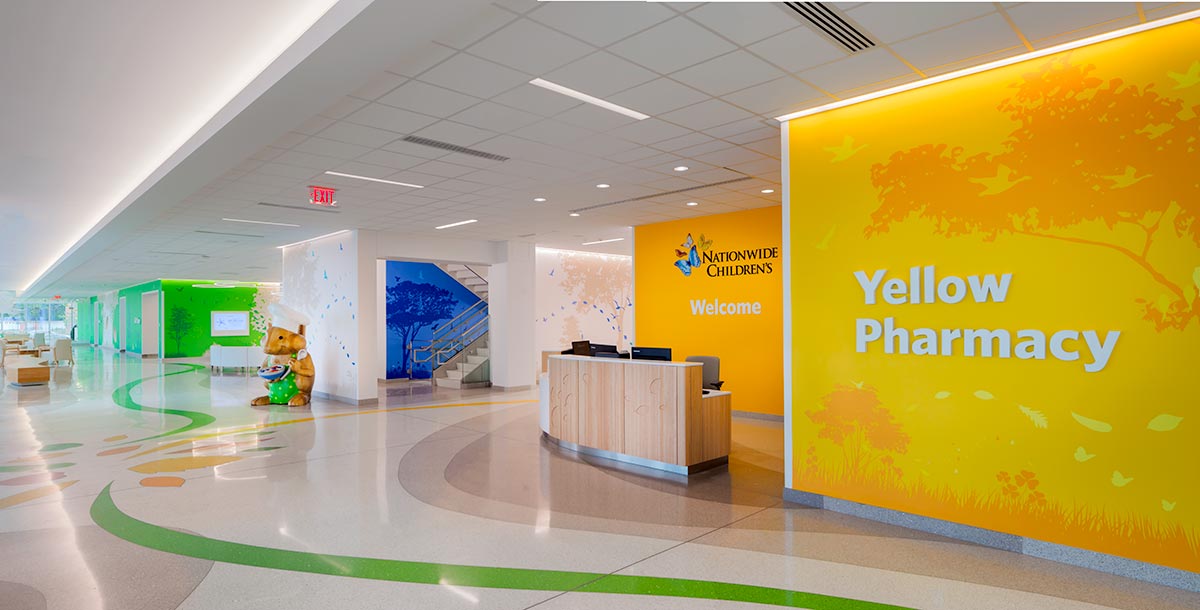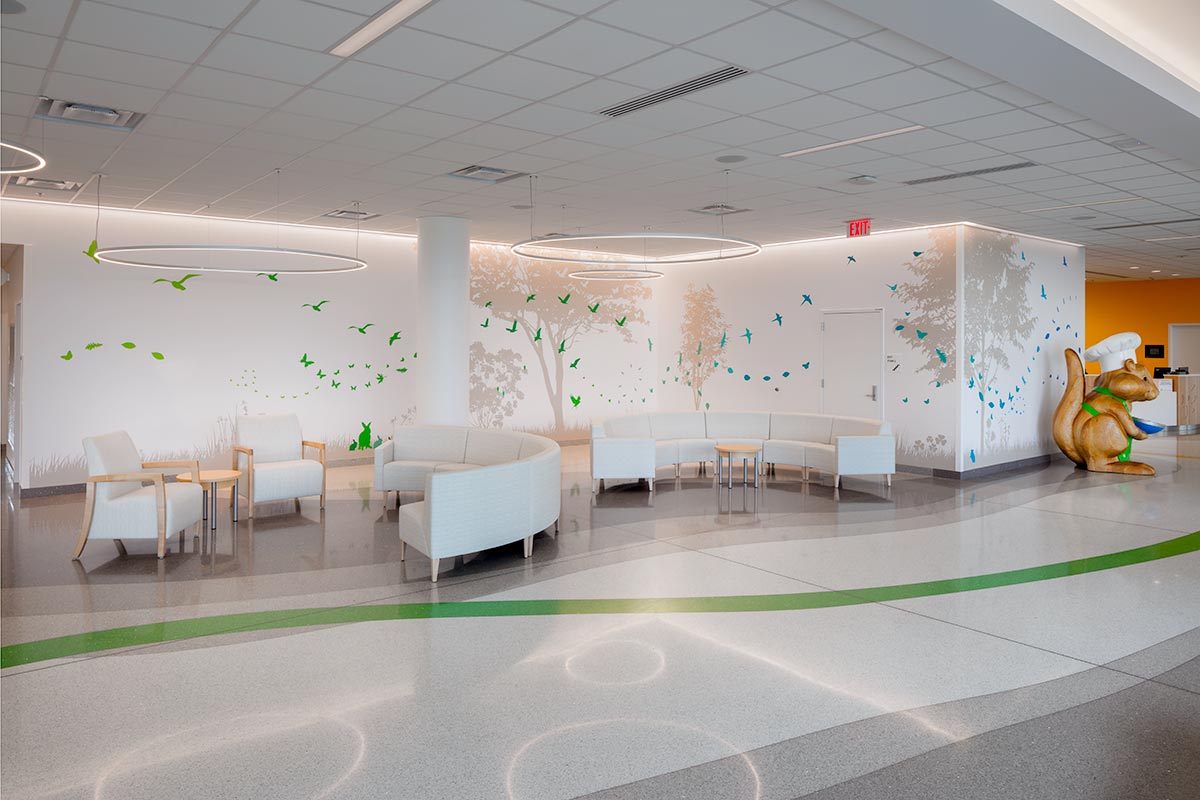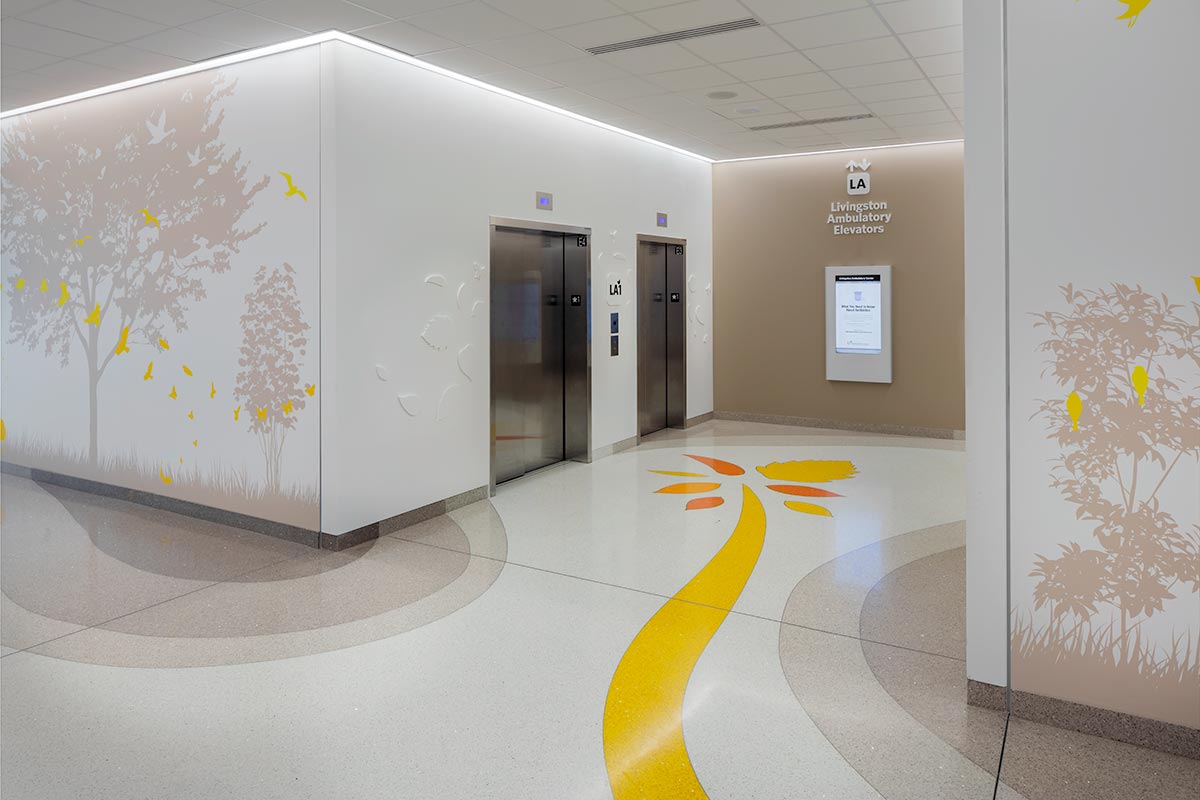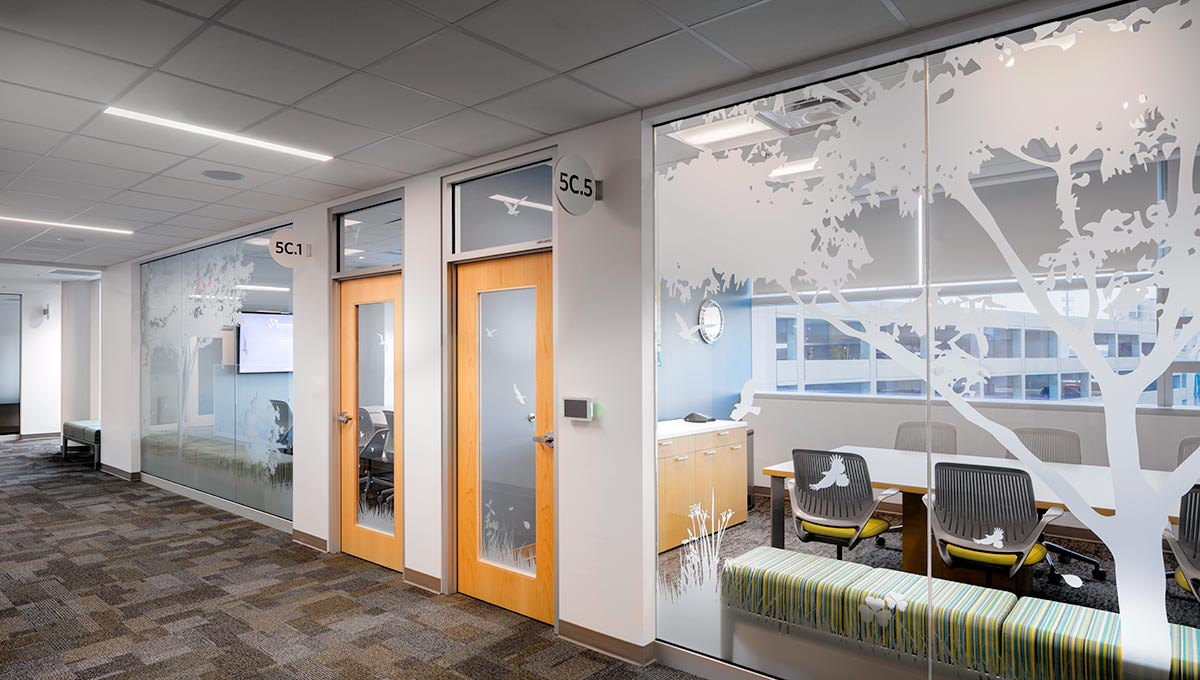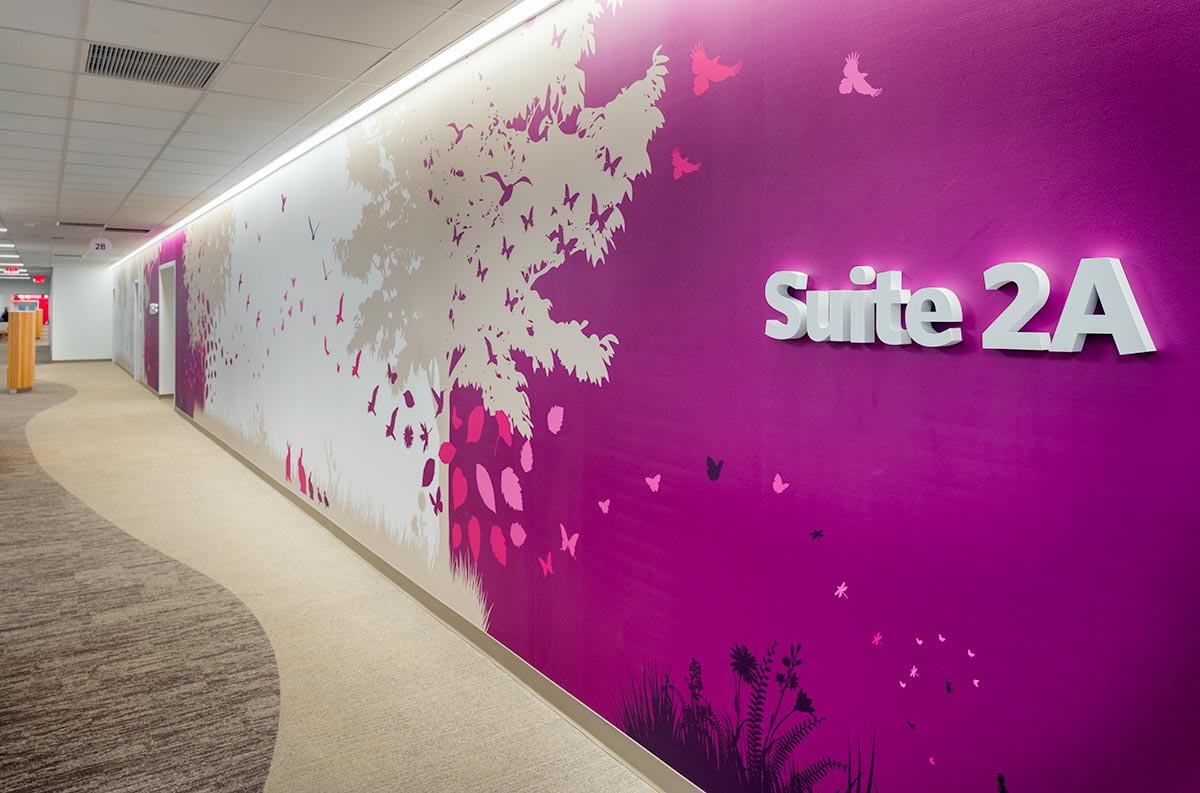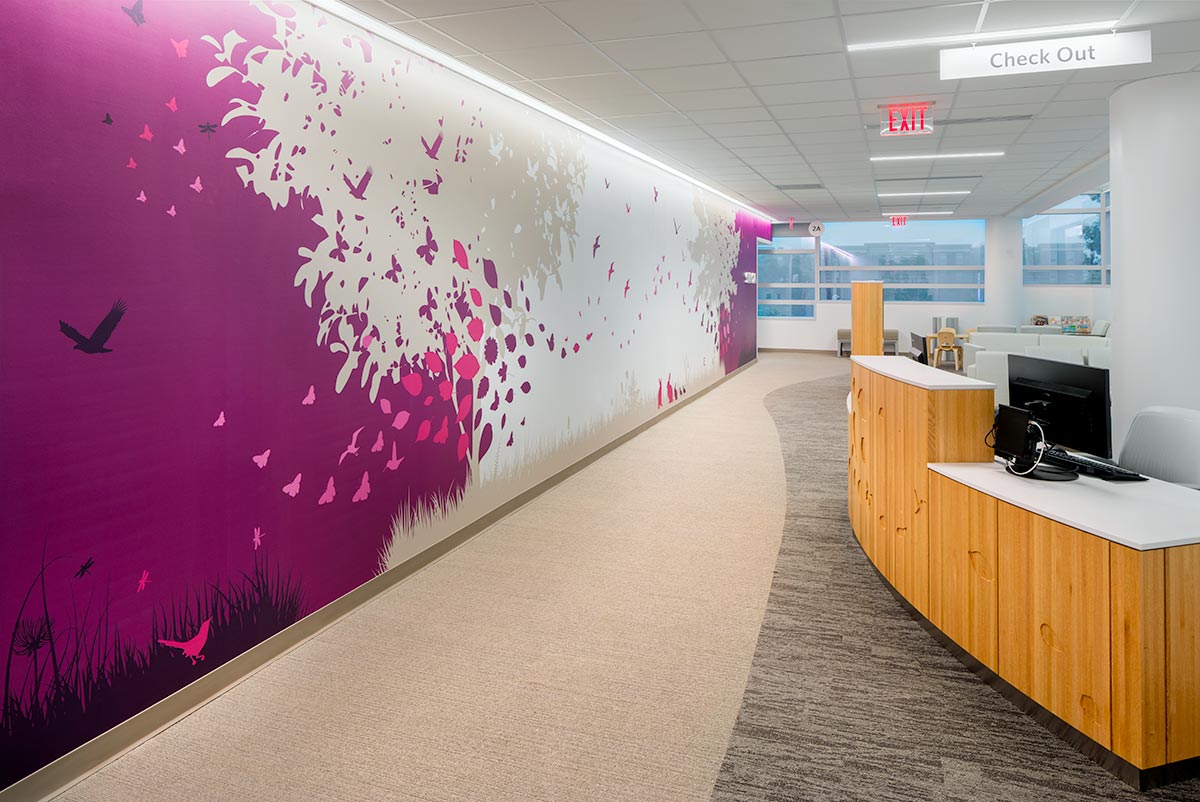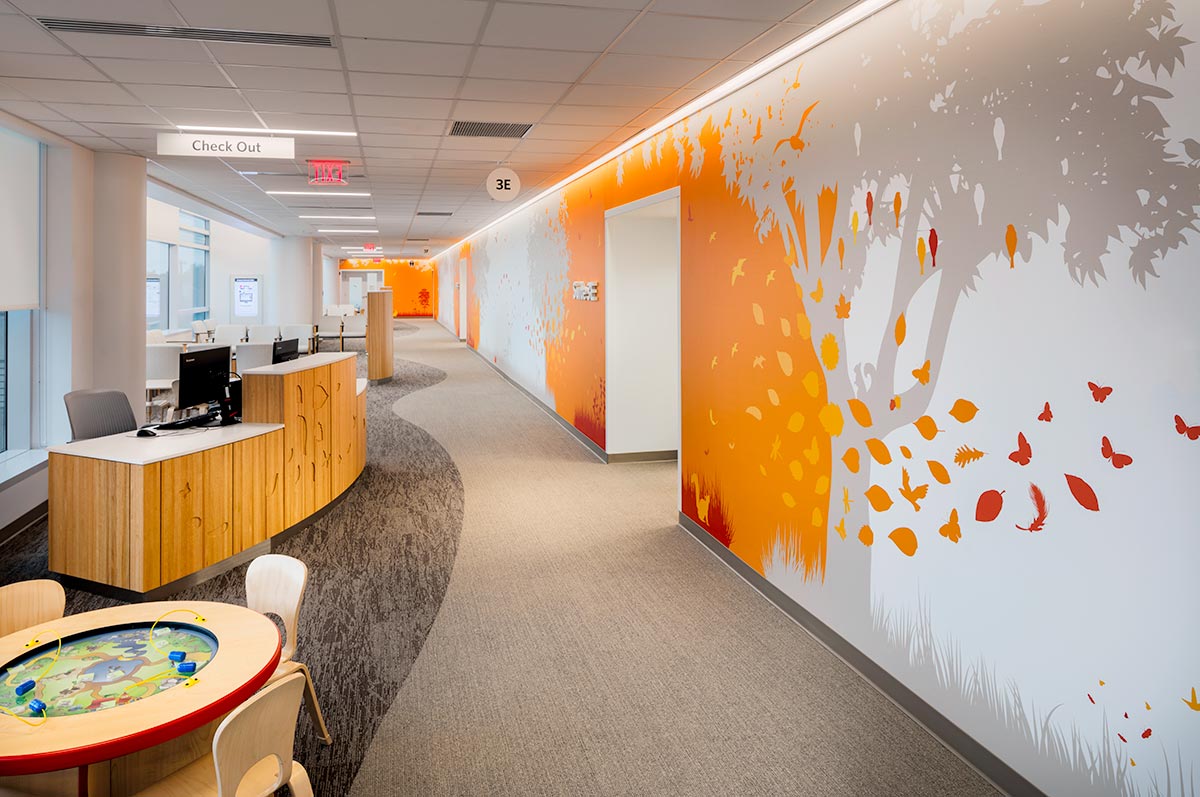 Why I show this project…
Leaving the retail realm can be refreshing. While we can classify spaces like this as institutional, there is a journey story that is inspirational and fun. This project was executed so well, as the flooring, graphic treatments and glass etchings made it really fun to photograph. Families of sick children need more spaces like this.