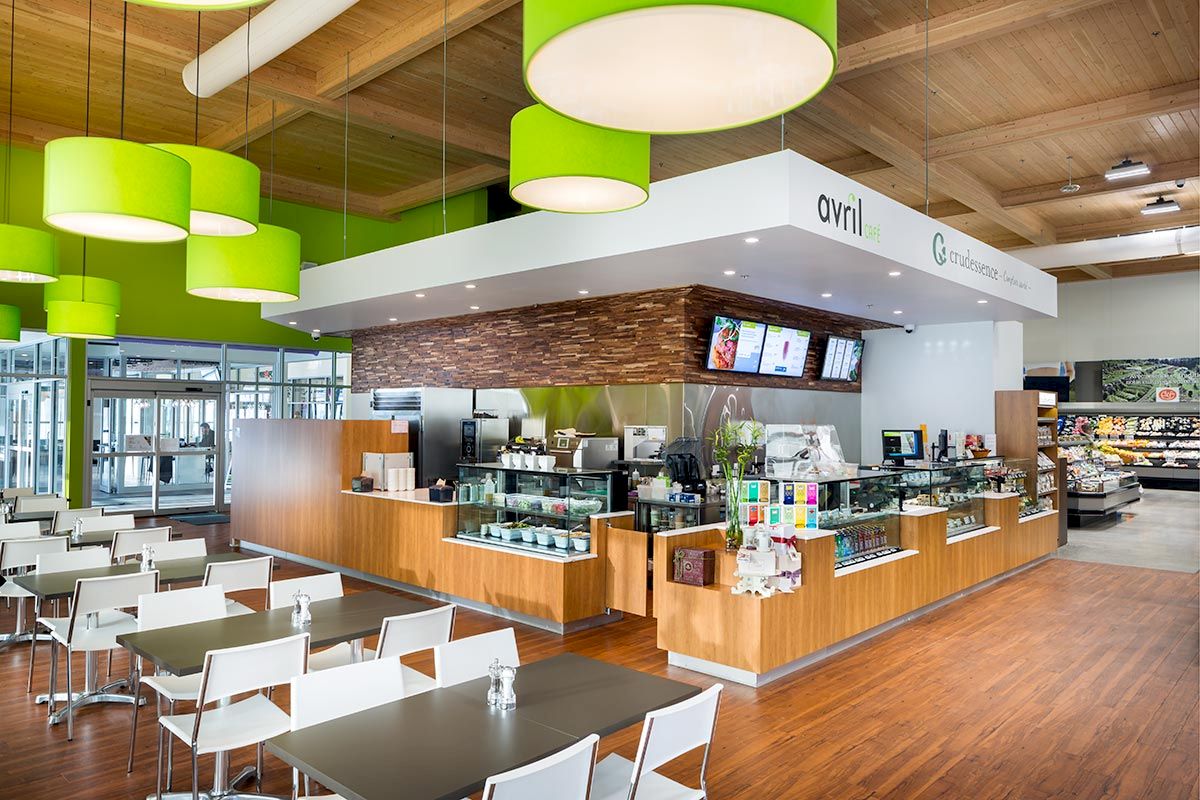 Located in Magog, Quebec, Avril is a natural full service grocery store. This small footprint store has some big features, such as a cafe with with fresh healthy food options and a fun seating area. The health and beauty area is inviting, with fixtures that encourage shoppers to ask questions and try new cosmetics.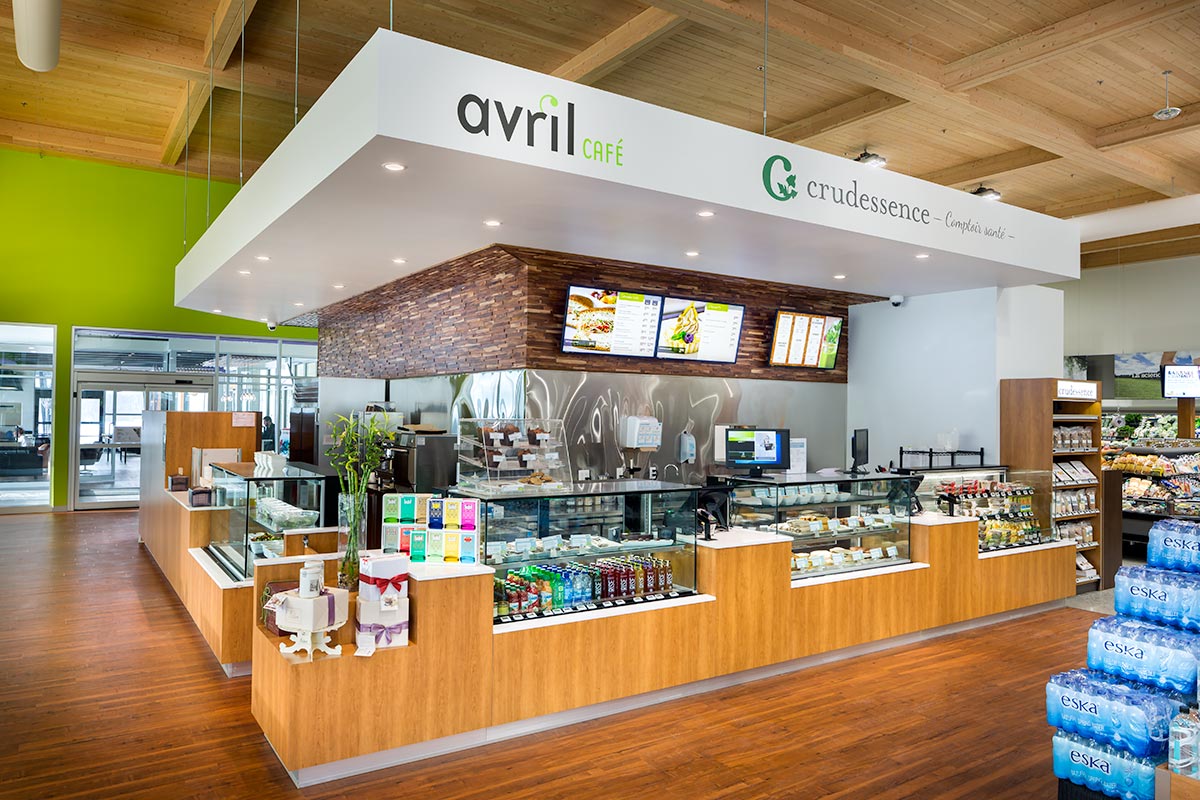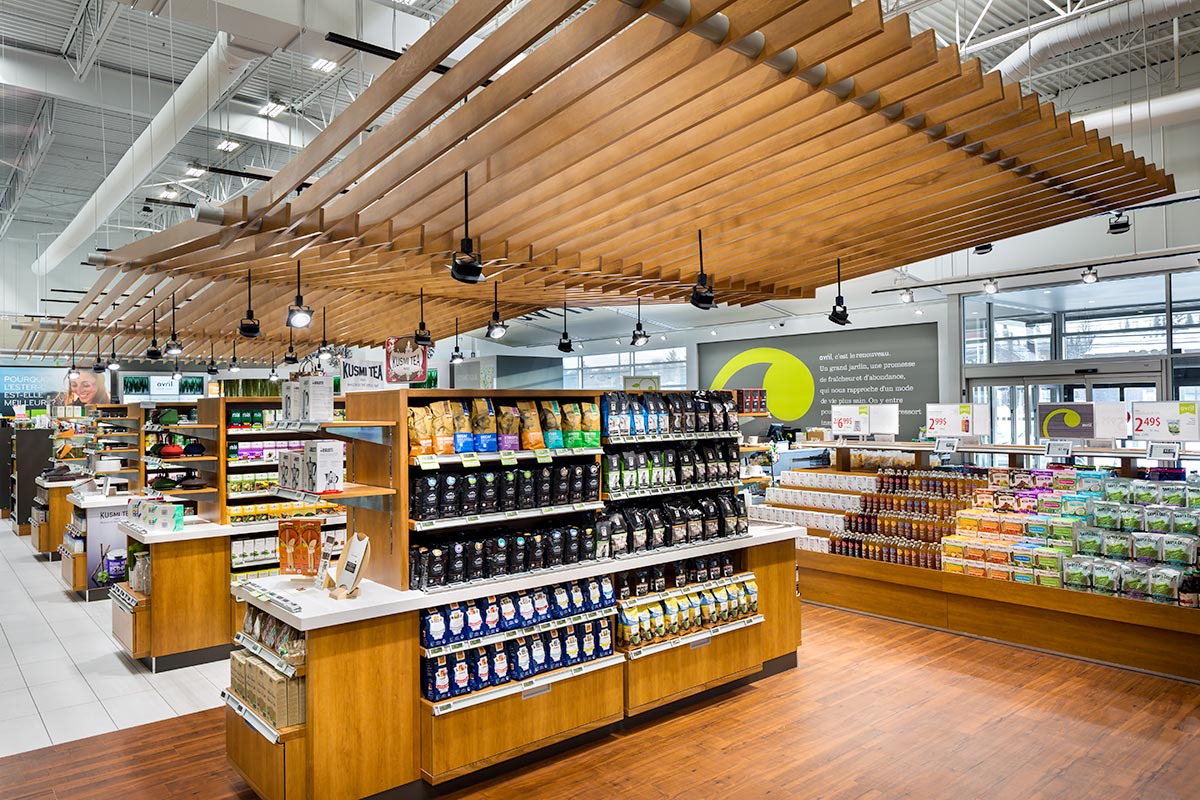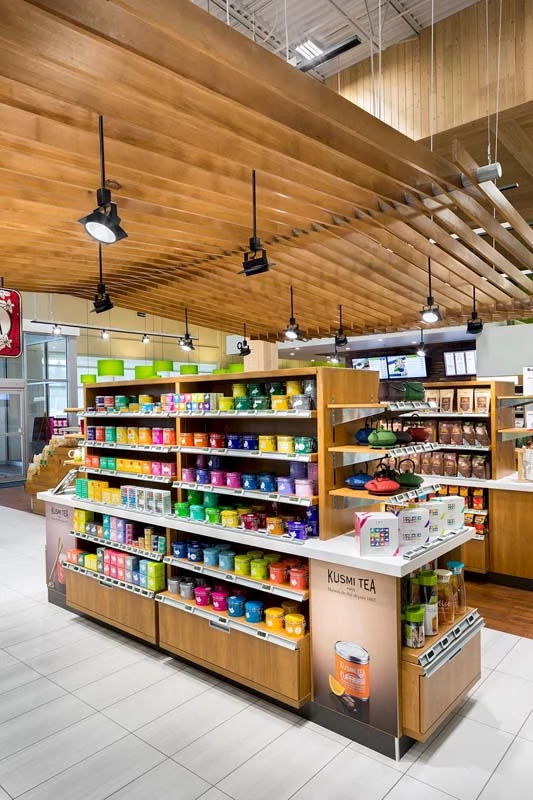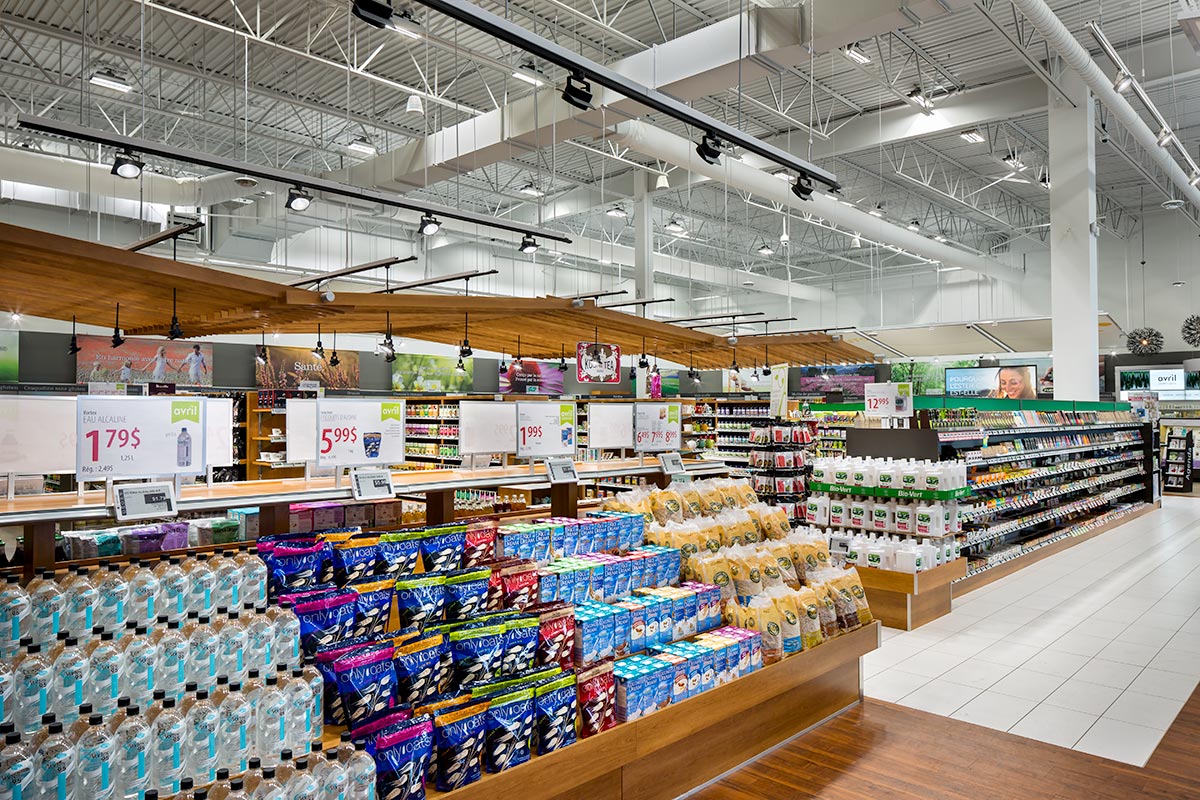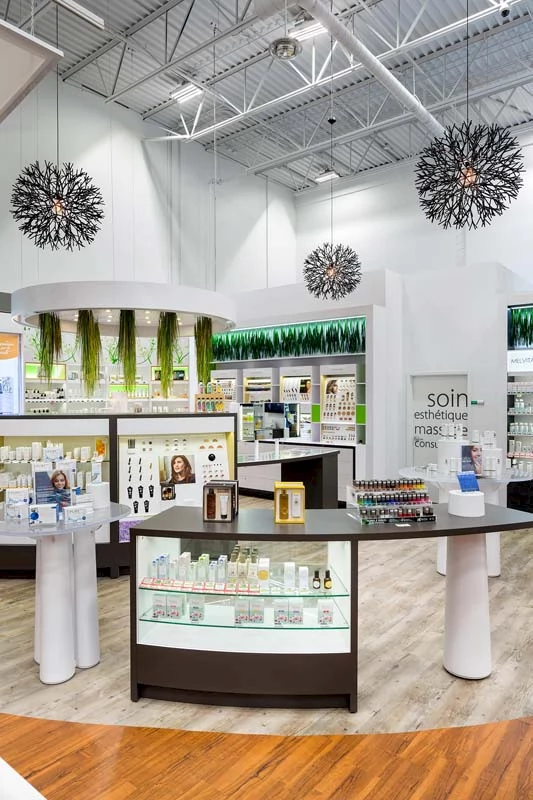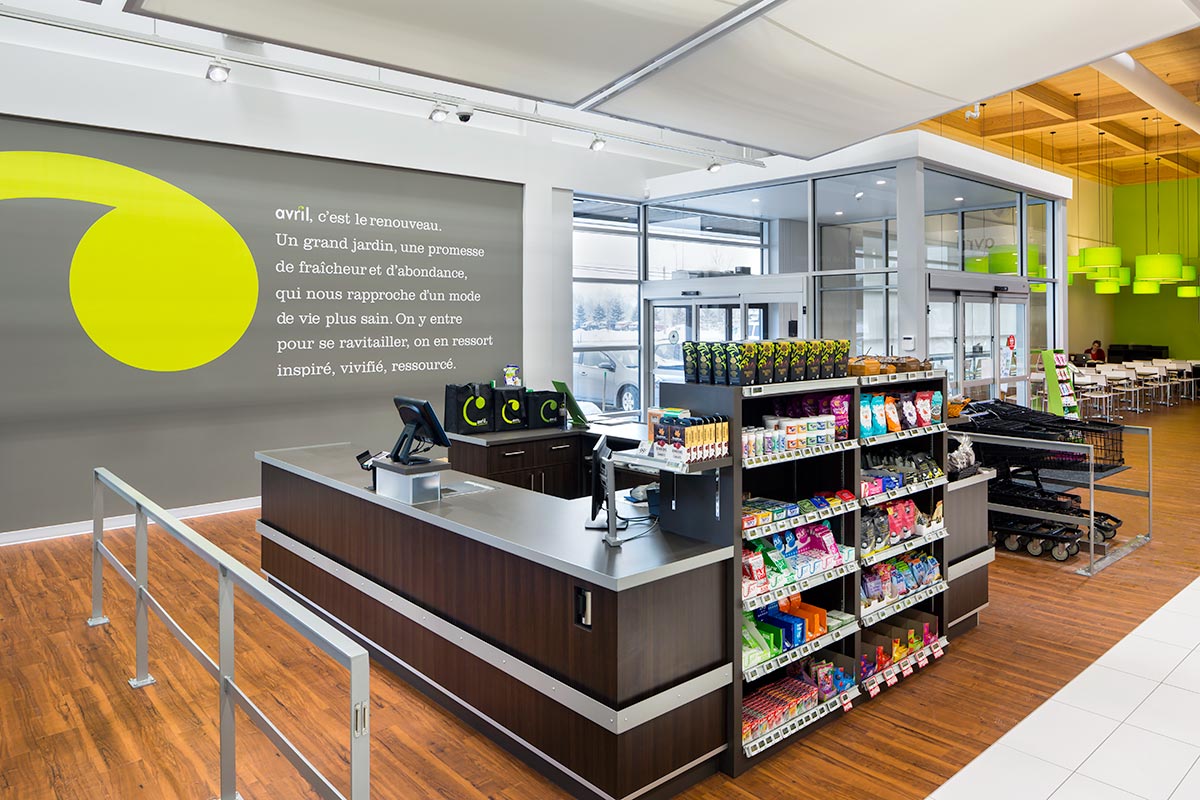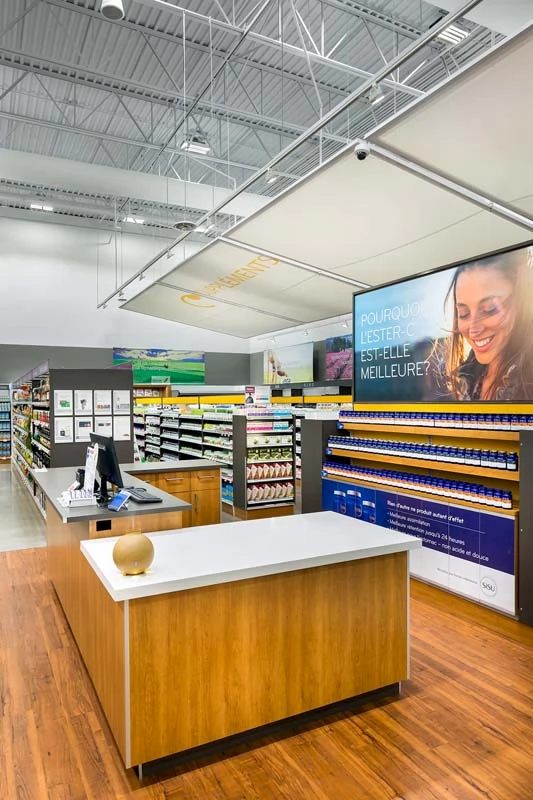 Why I show this project...
The ceiling treatments and lighting really make the store, with wood finished ceilings, an expansive pergola and fabric awnings, the store has a boutique look and feel. Juno Lighting and RichPorter partnered on the lighting package, keeping it bright and fresh looking.