July 7, 2014
The Man in Black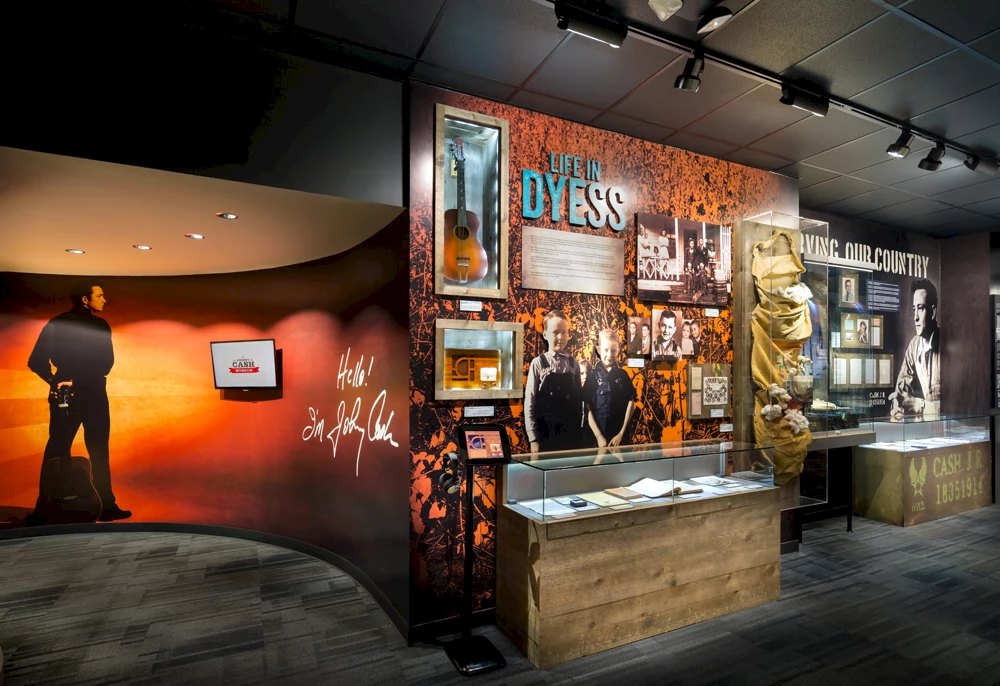 Since I was young I have loved Johnny Cash's music. My father would listen to his music at home or in the car on trips and to this day, his music reminds me of my father.
Recently, Juno Lighting asked me to photograph the Johnny Cash Museum in Nashville, and I was honored. Having spent many hours listening to this man's music, I felt pride in being chosen to photograph a site dedicated to his life.
When photographing for clients other than design firms, in this case a lighting company, I need to take into consideration their desire to feature their products within the environment. Here, obviously, I need to make sure that the lights are prominate, but in a subtle way. Johnny still needs to take the stage!