Fitch Inc
Lowe's Manhattan and Chelsea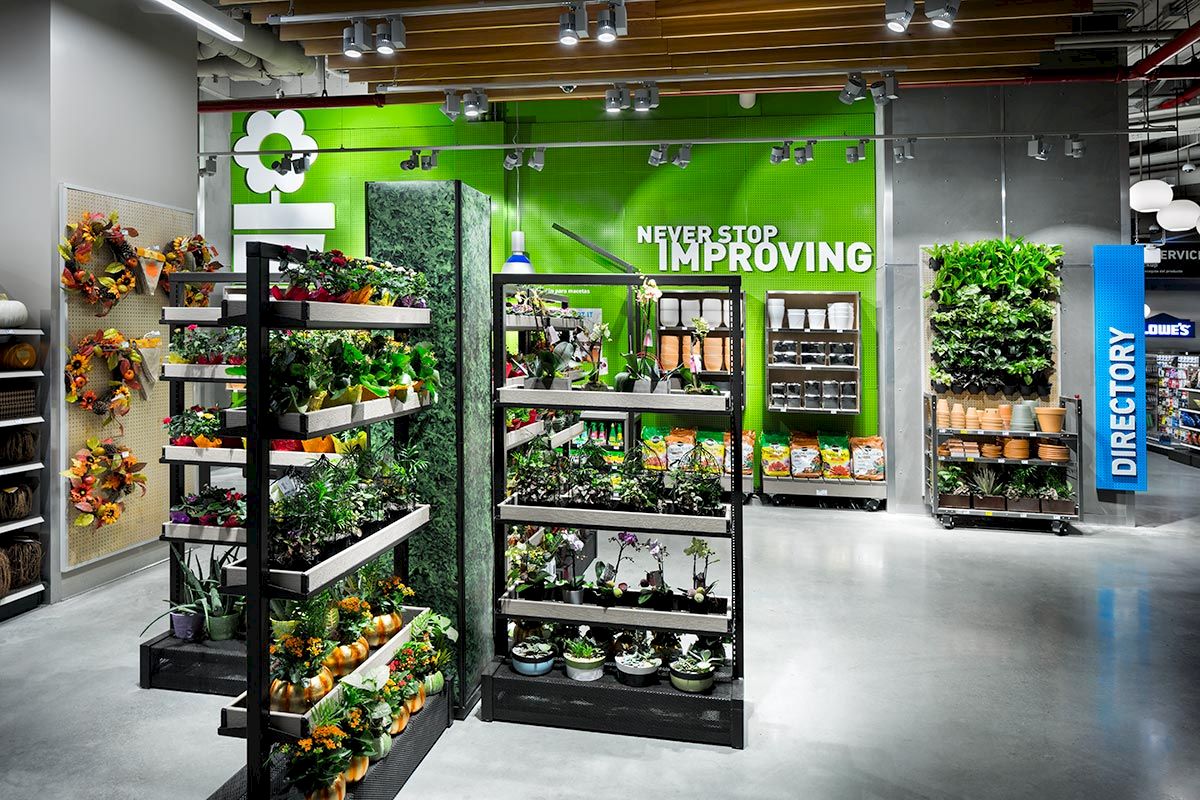 Here is what happens when a "big box" retailer used to 112K sq ft. shrinks to 30K sq feet.  Lowe's usually large footprint shrunk when the retailer decided to enter the New York City Manhattan and Chelsea neighborhoods.  
The company used successful product streamlining along with displays that offer ideas catering to all Lowe's shoppers.  Homeowners, designers and DIYers are supplied with design vignettes and displays while builders and building supers have quick access to supplies.  
With multiple floors, a clean system for aisle marking and sightline became important.  Merchandiser end caps allow for interchangeable graphics, displays and project ideas within the aisle.  
Open garage doors allow pedestrians from the busy streets to enter quickly and easily while showing a sightline into the store.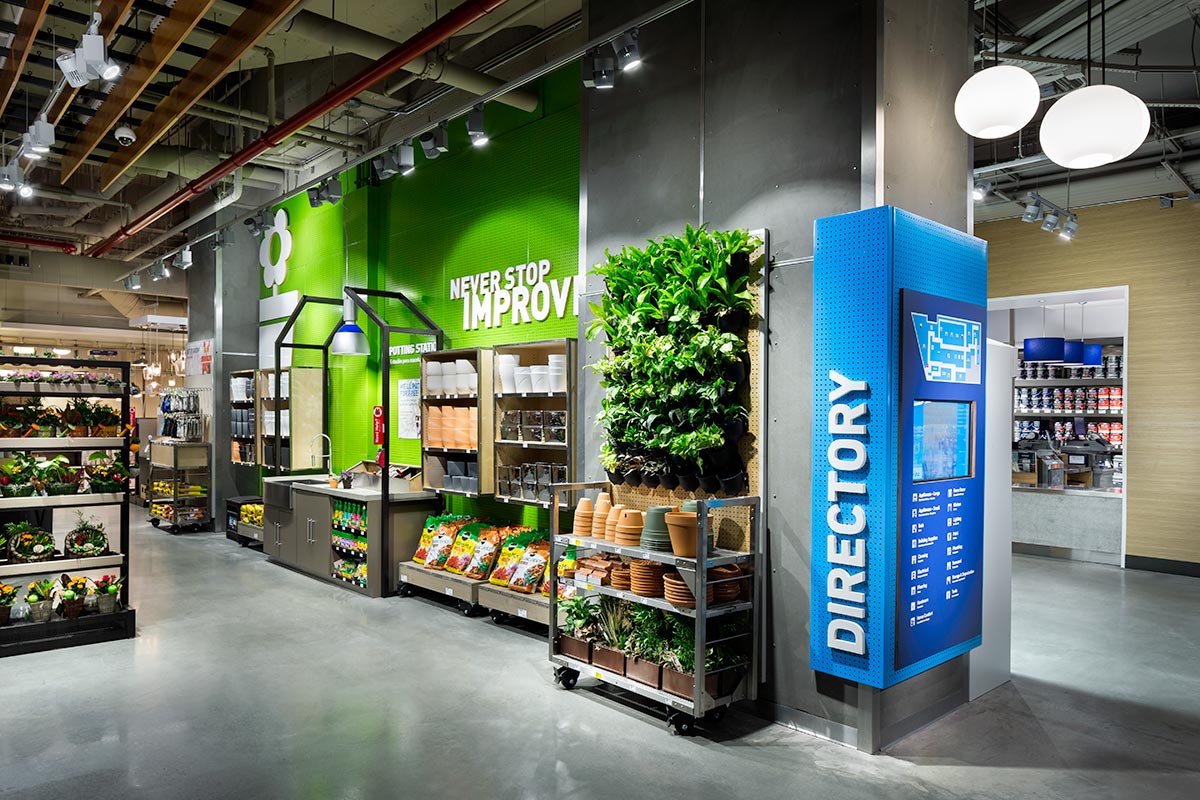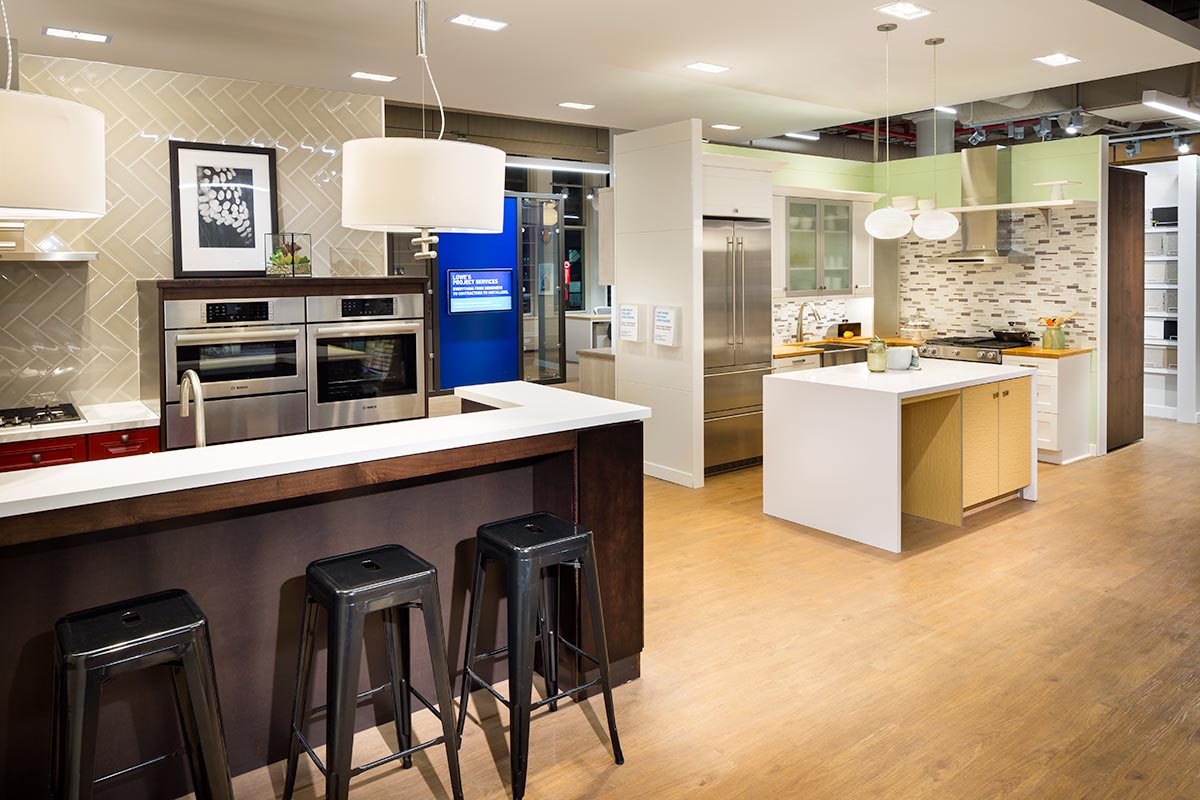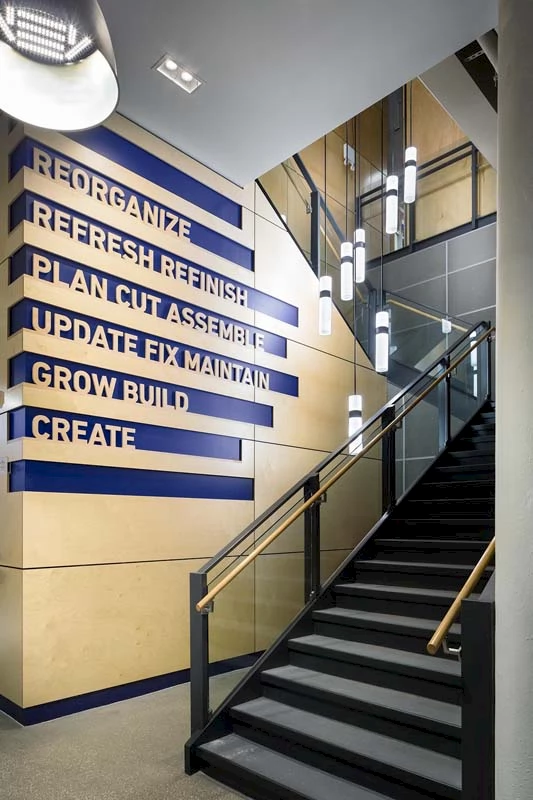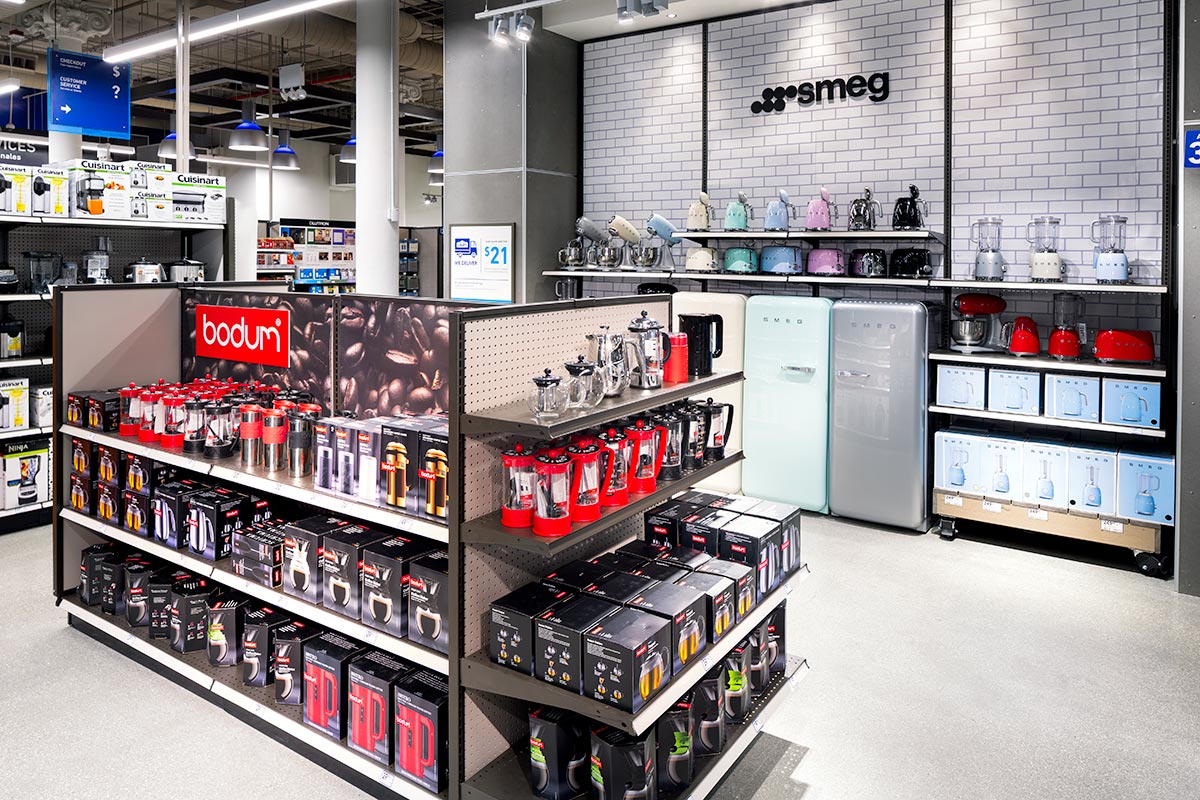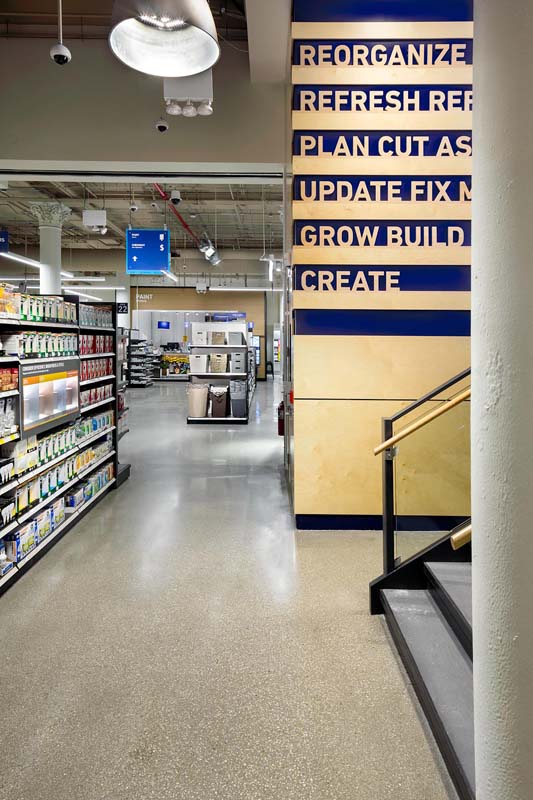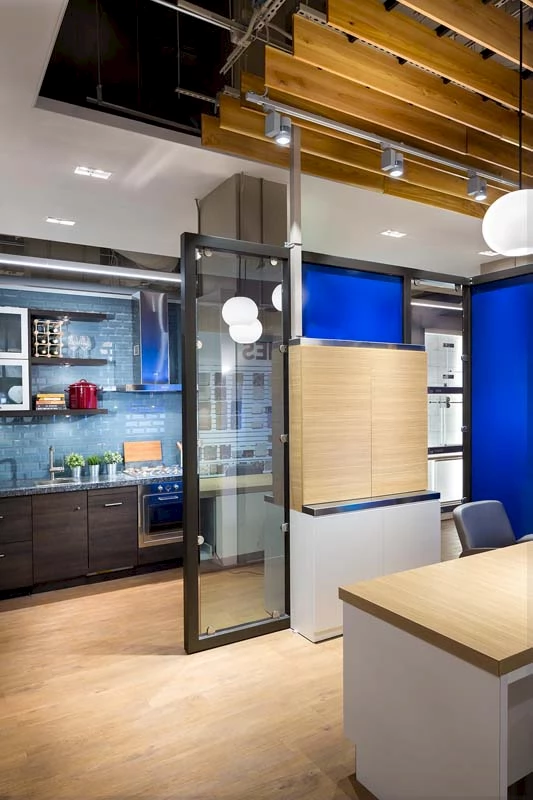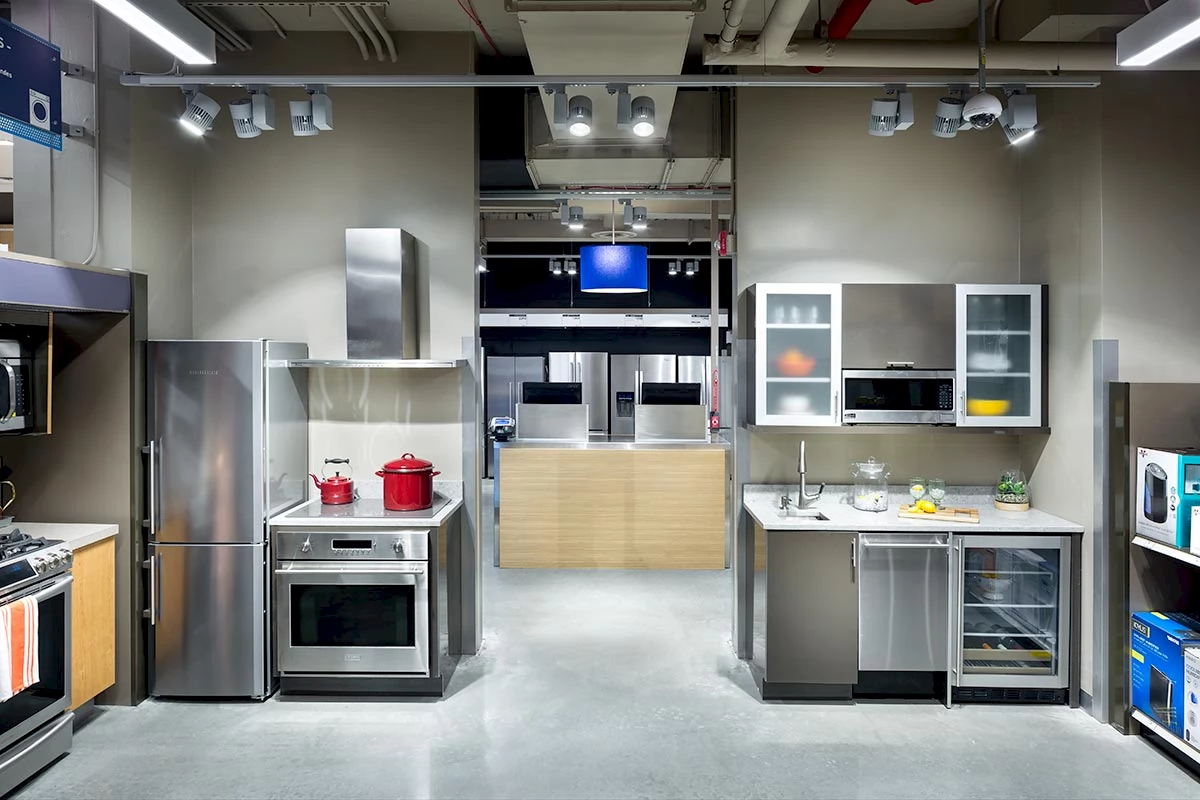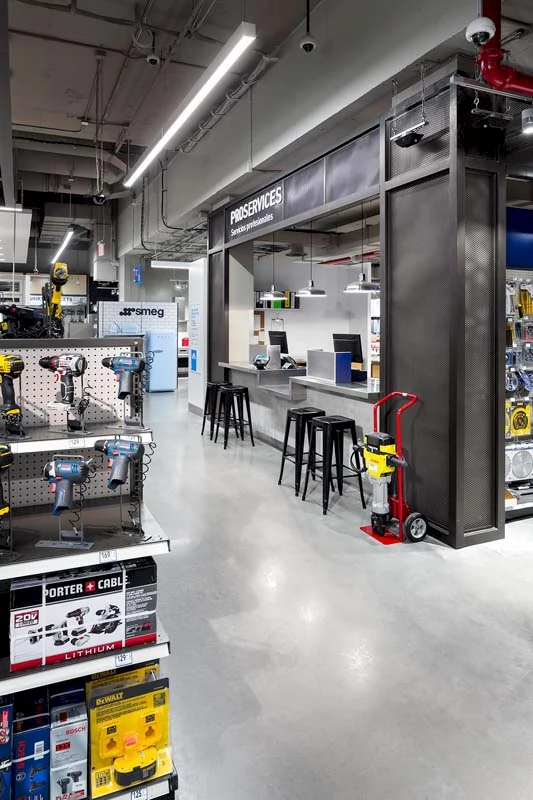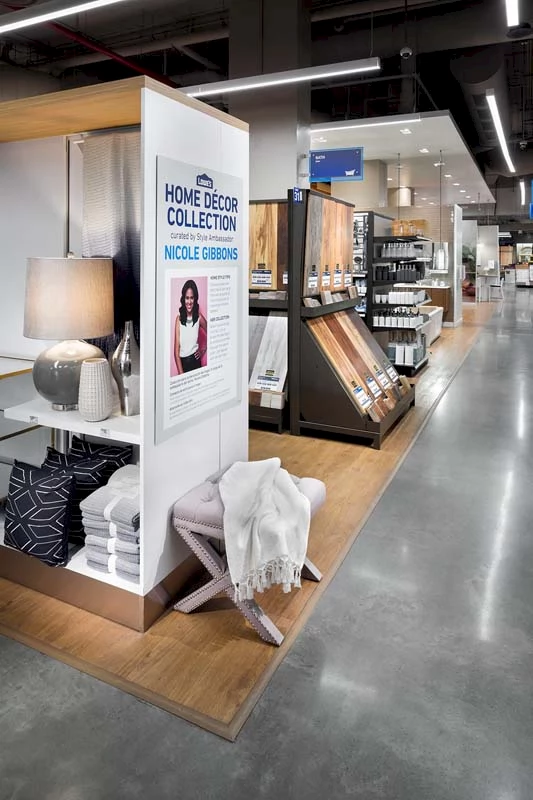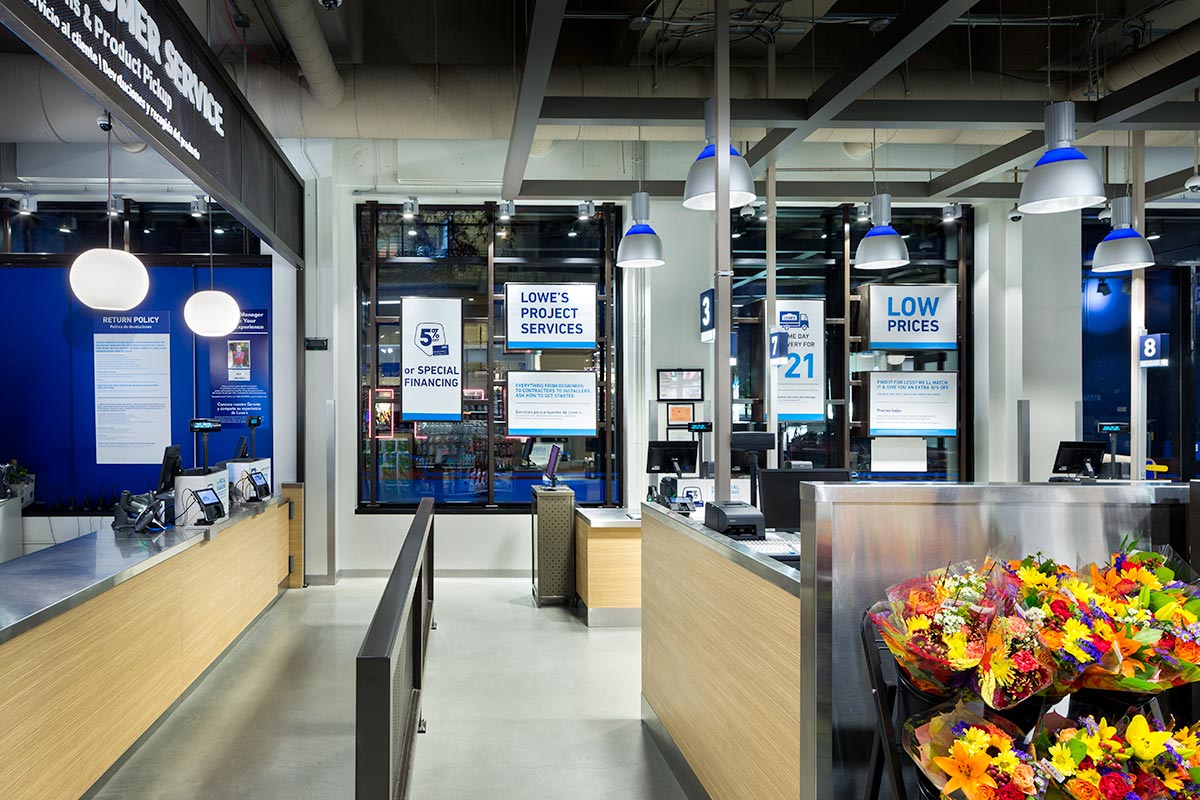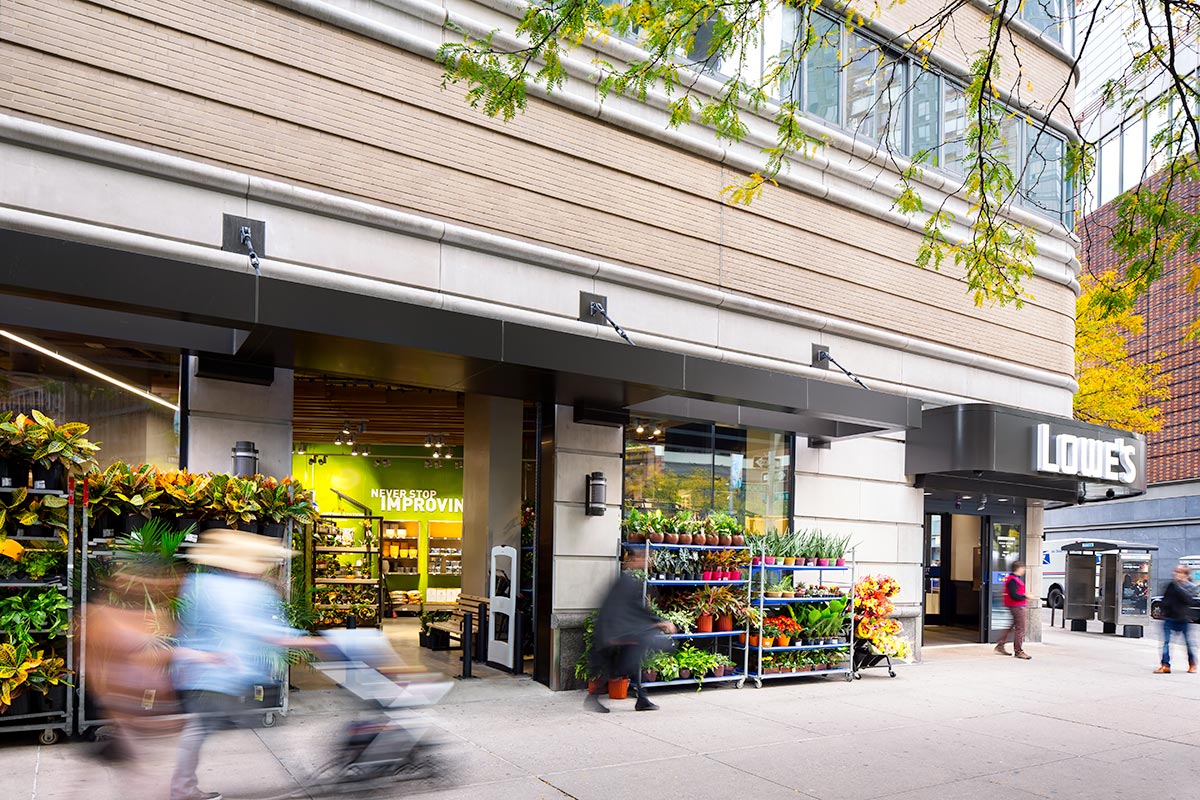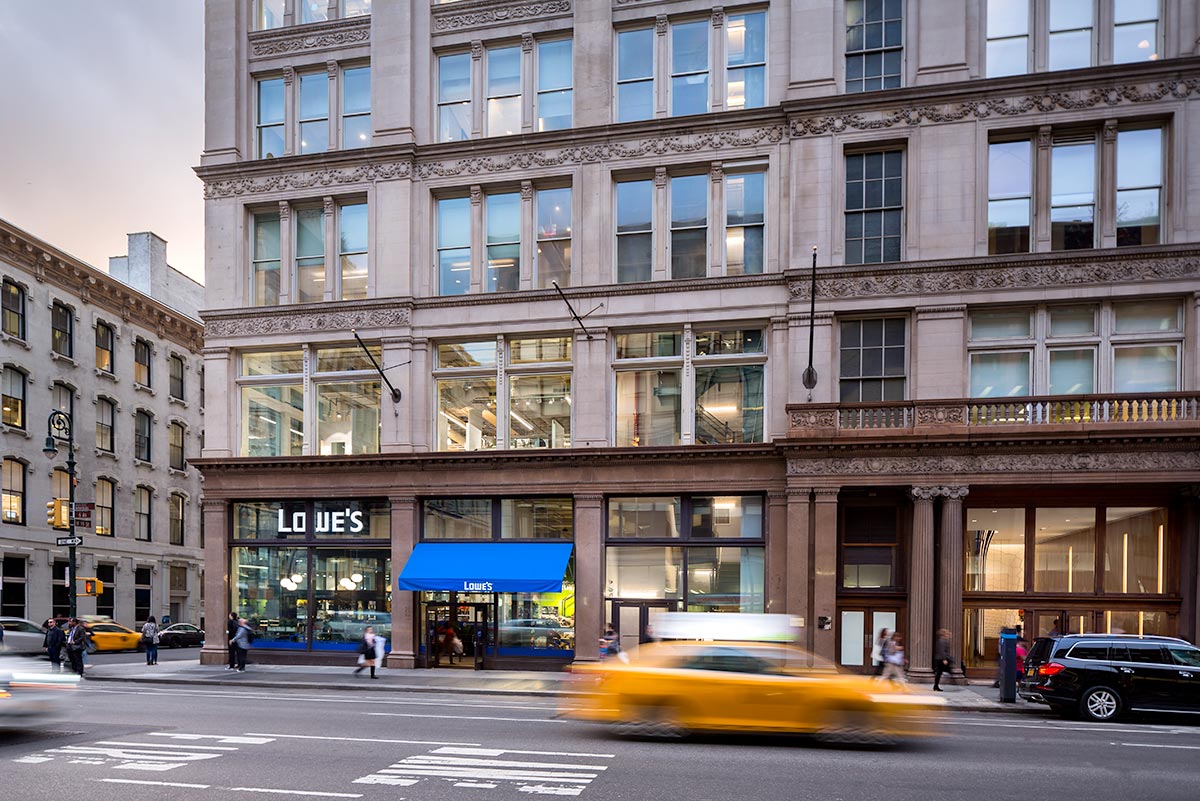 There are many nice things about this space that I feel the photography shows well. Lowe's blue branding color is a dominating visual throughout the store and works well with leading the eye through the images. Lighting in the space was well done as pathways and textures are enhanced throughout. As a branding story, this is what all shrunken big boxes should be-streamlined offerings without diminishing sales, bright, open, clean and on brand. You can read the cover story from design:Retail here.